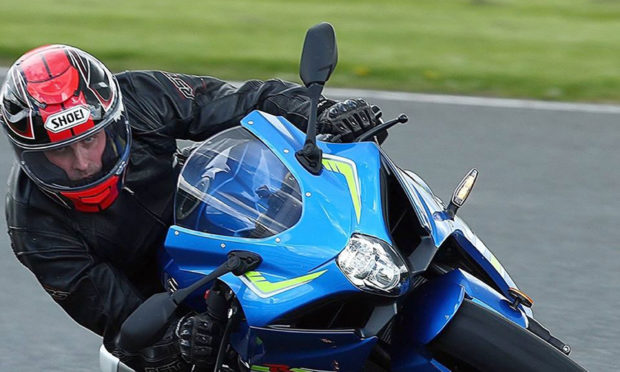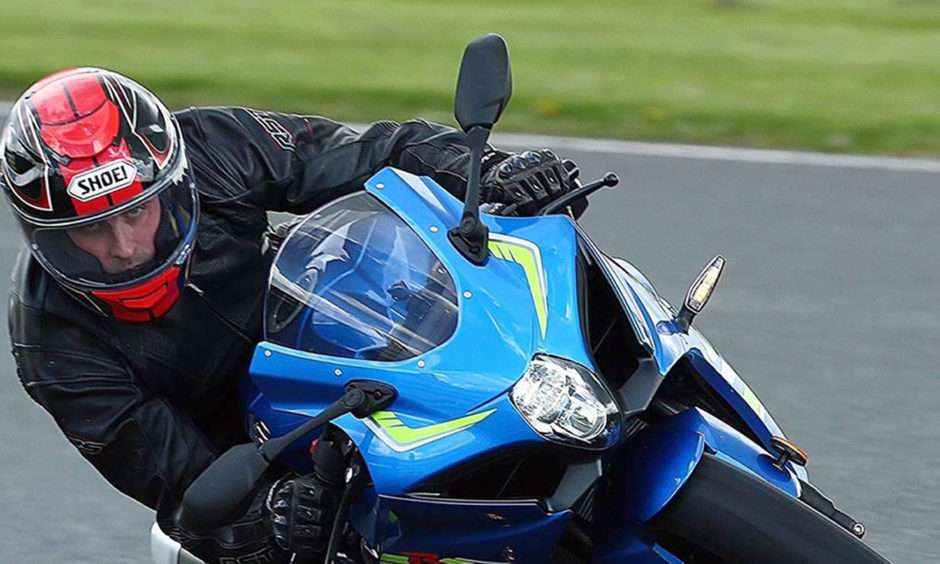 The widow of Carnoustie man Graeme Bell will lead family and friends on a marathon 26-mile walk to Cupar in his memory.
Mr Bell died in November aged 27 when his motorbike was involved in a collision with a car on the A930 at Barry while on his way to work at Cupar Motorcycles.
The fundraising walk on September 1 will leave from Mr Bell's Carnoustie home around 7am with the aim of all participants getting to Cupar Motorcycles before closing time.
Mrs Bell said: "Our plan for the walk is to follow the route Graeme took to Cupar Motorcycles which is a mere 26 miles.
"Myself and a group of our friends have set ourselves challenges the last few years including climbing Ben Nevis and taking part in Tough Mudder.
"I thought it would be appropriate this year to complete something just as hard but in honour of Graeme that would also help raise funds towards the installation of a new defibrillator for Carnoustie.
"We have surpassed our original goal of one and I'm proud to say between friends, relatives and complete strangers we have managed to raise enough for two helped by the donations raised at the memorial bike run in May.
"I thought it would be a special gesture to use the donations raised for the walk to install a defibrillator in Graeme's memory at his workplace.
"It is something Cupar Motorcycles are honoured to receive."
A local went to retrieve the nearest defibrillator to try to help following Mr Bell's accident which prompted the family to raise funds for a life-saving device in the town.
The family has raised enough money for the installation two new defibrillators in Carnoustie which were greatly boosted by donations from a memorial bike run which took place in May.
Graeme Bell's family organised the Ride for Graeme motorcycle event which followed a route from Dundee to Glenshee, Braemar, Ballater, Cairn o' Mount and back to Dundee.
Mrs Bell said there are around 22 people taking part in the walk which is a mixture of close friends and family.
She said: "Our aim is to leave our home around 7am on the morning of Saturday in the hope that we arrive at Cupar Motorcycles before closing time.
"A good friend of mine works for Thrifty in Dundee and they have very kindly offered us the use of one of their minibuses to get the tired walkers home."
Mrs Bell – who was together with her husband for 10 years and married for four-and-a-half of those – also praised everyone who has donated so far.
She said money can still be pledged at https://www.justgiving.com/crowdfunding/jenni-bell