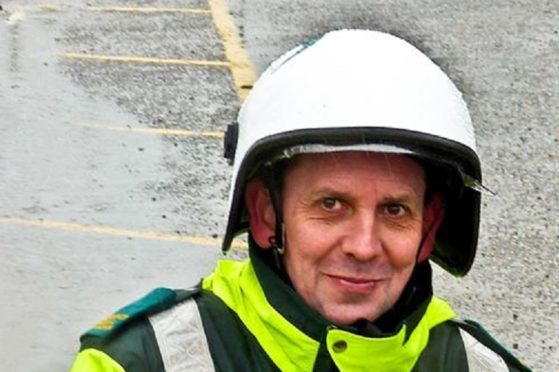 An Angus first aid firm boss is facing jail after swindling almost £23,000 in disability benefit over almost four years.
Colin Petrie, from Brechin, underwent hip replacement operations as a young man two decades ago, but failed to tell the authorities of improvements in his physical condition which allowed him to set up a company offering lifesaving advice to others.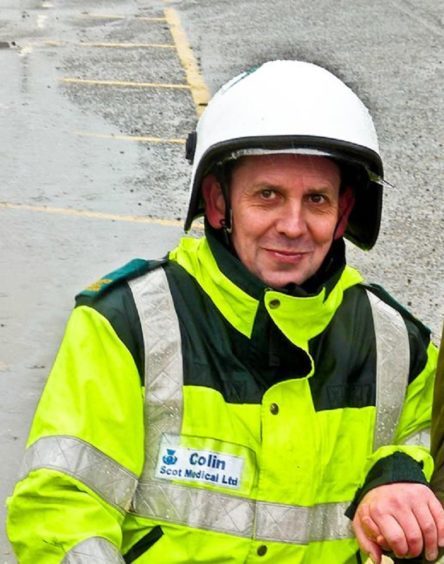 A sheriff has demanded a detailed social work report on Petrie's circumstances and said it must be completed outwith the presence of the accused's mother after he expressed concerns over the controlling influence she had during previous interviews between her son and the authorities.
Petrie, of Drumcachlie Park, admitted failing to give notification of a change in his circumstances as a result of improvements to his disabilities and thereby obtaining benefits totalling £22,942 between February 2012 and December 2016.
The 46-year-old was originally charged with falsely claiming more than £34,000 over the period.
Defence solicitor Billy Rennie said that when Petrie made his first claim it was on the basis of disabilities he had at that time and his application was assessed on that basis.
"In his 20s or 30s he had his replacement operations so there is no disputing that he suffers from a genuine health difficulty," the solicitor said.
"He has not made out anything that isn't true at that time and he requires ongoing treatment for his difficulties.
"He has then, because of medical advances, made significant improvements to his life, to the point that in 2012 he sets up a first aid provider company."
Petrie's Scot Medical operation offers private ambulance services, event medical cover and first aid training.
Mr Rennie added: "He is a director and some it is charity based, some of it to make a living.
"The advice that has always been given to him is that remaining active is a good thing," continued Mr Rennie.
The court heard Petrie received a letter each year from 2012 telling him what his Disability Living Allowance would be.
"There is a small line which says that if there is any change he should inform the authorities, but as he was told he had a condition for life, he did not inform them of any improvement," continued the solicitor.
"What is unusual about this case is that he has been all over Facebook with his business and going to public events to offer first aid.
"There has been no skulking around, hiding the fact that he has been making a living and providing a charity service also.
"He doesn't employ people and he has made efforts to set aside £4,000 to start to pay this back."
Sheriff Gregor Murray said: "What Mr Rennie is trying to do is say that there is something exceptional about your case that I shouldn't jail you.
"My concern is that what is before me is not a report about you, it is a report about your mother's views about you."
Petrie will return to court towards the end of September.