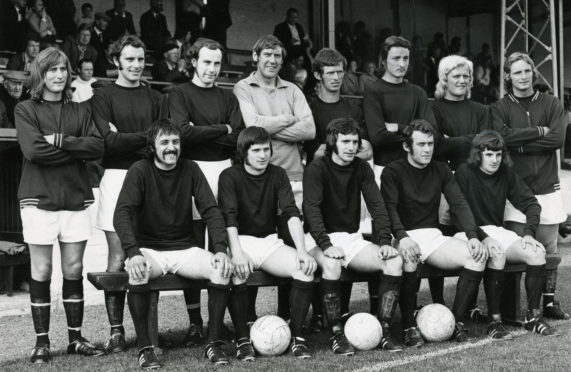 A trio of Arbroath FC legends were inducted into the club's hall of fame at the Meadowbank Inn on Friday.
John McGlashan, John Fletcher and Jimmy Cant were chosen by Arbroath FC supporters to be immortalised at the club's fourth annual awards dinner.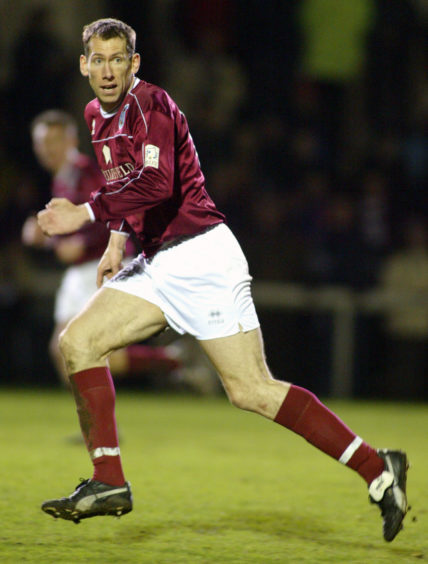 The new entries join John Edward "Ned" Doig, Albert Henderson, Tom Cargill, Bob McGlashan, Dave Easson, Ian Stirling, Jimmy Jack, Paul Sheerin, John Petrie, Eric Sellars and Stevie Florence.
Arbroath FC chairman Mike Caird said: "There have been so many legends to run out onto the Gayfield pitch wearing the famous Red Lichtie maroon and white so it's a privilege for the directors and supporters of Arbroath Football Club to be able to recognise these former Lichtie Legends.
"All three have made an outstanding contribution and played an important part in our rich history.
"We are delighted to honour each one as they are inducted in our fourth annual Hall of Fame gala dinner."
Former Arbroath player and manager John McGlashan was inducted following his tragic death in January, aged just 50, after being diagnosed with MND.
McGlashan fulfilled his boyhood ambition by signing for Dundee in 1997 and played a huge part in the Dark Blues' First Division title-winning side in the 1997/98 season.
The following season he joined Arbroath on loan from Dundee for the first time, making 14 appearances and scoring two goals.
McGlashan went on to be named the manager of of Dundee Violet in the summer of 2005 but returned to Gayfield only a few months later in September as player/manager.
Arbroath were going through a tough period at the time but McGlashan turned the club's fortunes around, helping it to seal promotion from Division Three in 2008.
When he wasn't at Gayfield, he was active in the local community, and was particularly supportive of the Café Project.
He also donated his time to the football based Showcase the Street charity in Dundee and spent time volunteering for Barnardo's.
A very young John Fletcher joined the Lichties at age of 17 after moving up to Scotland from Rochdale a year earlier.
He broke into the Arbroath first team at Christmas 1971 and remained there until 1979 before he sealed a move to Dundee after being signed by Tommy Gemmell.
He made 198 appearances, scoring 39 goals and cemented his place as a Lichtie legend when he netted twice in a 3-2 famous victory over Rangers at Ibrox on February 2 1974.
Jimmy "Peem" Cant played for the Lichties for 13 years and was amongst the first signings made by legendary manager Albert Henderson in 1962.
Cant would go on be a true stalwart of the Red Lichties under the tenure of Henderson during the golden days of the 1960s and 70s.
In his 13 years at the Club, Cant helped win promotion to the top flight in the 67/68 season and 71/72 season.
Between 1963 and 1975, Cant amassed a total of 283 appearances in a maroon shirt, scoring 57 times.
Speakers at Friday night's event were Sheriff Lindsay Wood, Alan Rough and John Gahagan.