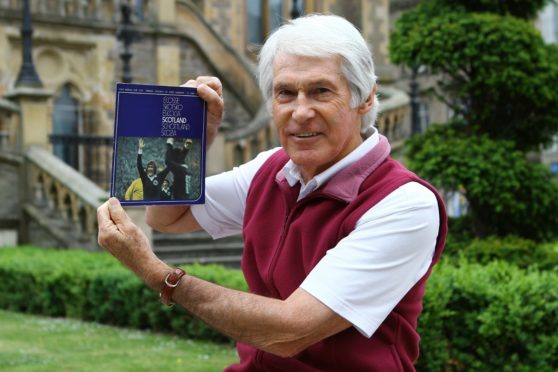 A Tayside man has revealed how he was given a 'secret spying mission' to look at replacing Scotland's national football stadium some 44 years ago.
Donald Ford, who lives in Carnoustie, was tasked with looking at a potential design for the SFA to consider as Scotland's next national football stadium long before Tuesday's historic decision to safeguard the future of Hampden.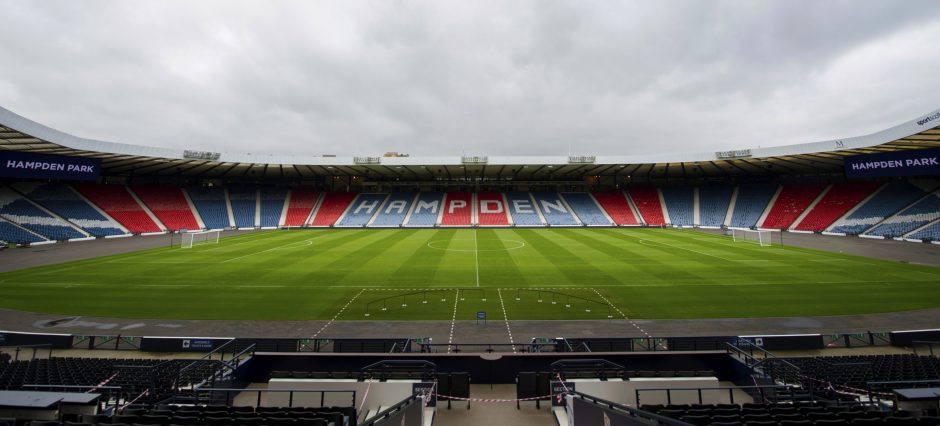 Mr Ford, who spent 11 years with Hearts, went to the 1974 World Cup in Germany as part of a Scotland squad which, among other legendary names, included Denis Law, Billy Bremner and Kenny Dalglish.
He revealed the "Cold War" spying mission in the wake of last week's decision to determine where Scotland will play their international fixtures from 2020.
"This isn't the first time the future of Hampden has been in doubt," he said.
"As a member of the Scottish Sports Council in that year, I was asked by the SFA to carry out as close a look as could be arranged on one particular stadium when I was in West Germany.
"The SFA advised me that it was clearly impressed by the infrastructure put in place at the venue for our first game against Zaire in the new Westfalenstadion in Dortmund.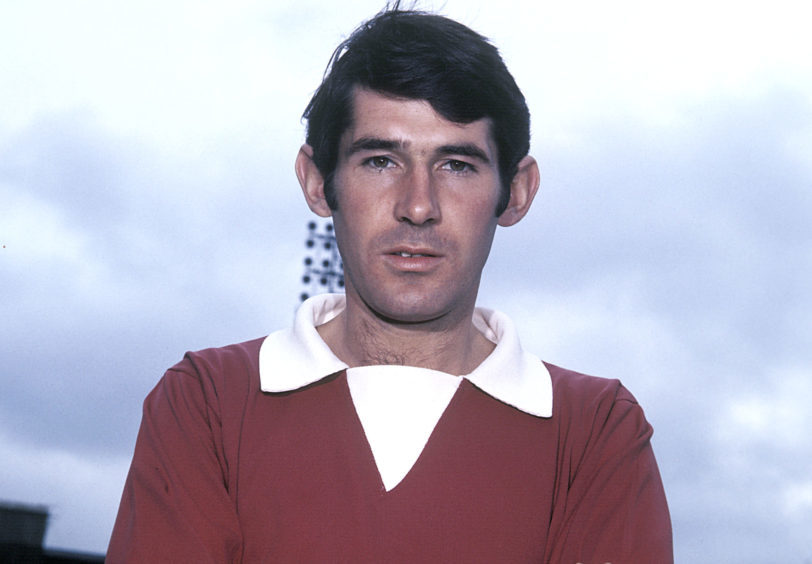 "The members clearly had enthusiasm for its design, appearance and atmosphere, and I was asked to report back as they examined the potential models which were on their list to undertake a planned revamp of Hampden Park.
"Although security was very tight, following the terrorist attack at the Munich Olympics in 1972, the stadium was hugely impressive.
"I was unable to see much of the interior, but the much more disappointing feature (on the field) was that I didn't get to come on for the second half.
"The Zaire defence was particularly cumbersome and slow; I kept thinking that, if I was in the squad for any reason, it was to see if a change of pace might bring one or two more goals."
Mr Ford was part of the now much respected squad which failed to progress from a group featuring Zaire, Brazil and Yugoslavia.
Scotland was unbeaten in all three games, but failing to score enough goals against Zaire was to prove fatal.
Not having been on the field for one second of the tournament remains one of only two regrets during his entire footballing career.
However, he enjoyed a hugely successful 10-year spell with Hearts before eventually moving to Falkirk for one season, before retiring after a serious knee ligament injury.
"As requested, I prepared a summary of my thoughts on the stadium build and atmosphere once we were back home," he said.
Sadly, no acknowledgement ever materialised.
"The comments were, presumably, simply put on a shelf to gather dust – I didn't hear a single word on its usefulness or otherwise.
"As we now know, Hampden continued to be the national stadium and no more was said about it.
"For safety reasons, the stadium was renovated in 1977, while further alterations were carried out between then and 1999.
"It does go to show, however, that talk of replacing the legendary Hampden Park isn't new."
Borussia Dortmund have played in the Westfalenstadion ever since 1974 and it remains famous for the intense atmosphere created from the steep stand – nicknamed 'The Yellow Wall'.