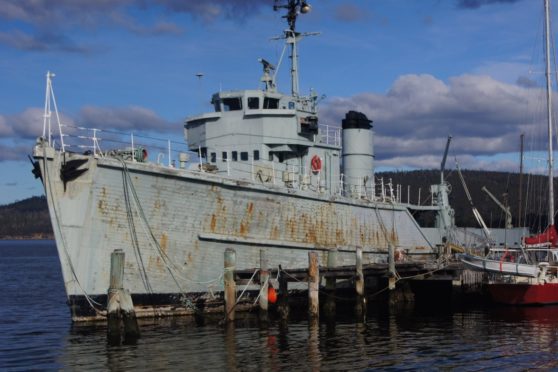 A forgotten warship built in Montrose which has been described as "irreplaceable" is in danger of being scrapped.
HMAS Curlew was built in 1953 by Montrose Ship Building Company Ltd as a minesweeper and was accepted into service with the Royal Navy as HMS Chediston.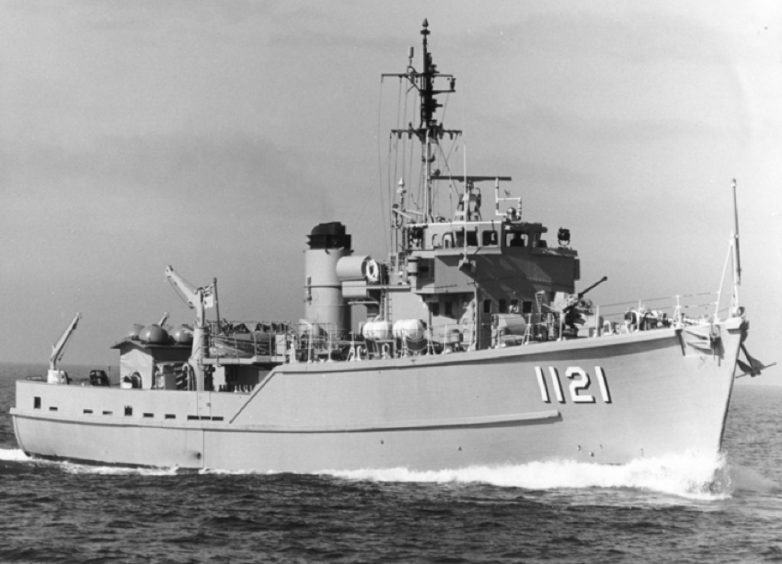 She was renamed HMS Montrose, and, from August 1955 to October 1957, was used by the Tay Division of the Royal Navy Volunteer Reserve.
Subsequently, she reverted to her former name and was placed in storage until purchased by the Royal Australian Navy (RAN) in the 1960s.
Curlew was converted into Australia's first mine-hunter in 1967 and served with the Royal Australian Navy for 28 years — clearing Second World War-era mines from the waters around Papua New Guinea, being one of the first ships to respond to the Melbourne–Voyager disaster in February 1964, and helping Darwin get back on its feet after Cyclone Tracy in 1974.
During the month-long operation, several sunken trawlers and other navigational hazards were located, most of them victims of the cyclone, and whose fate had previously been unknown.
Curlew had steamed more than 400,000 nautical miles in 40,000 hours before she was decommissioned in April 1990 and appeared to vanish.
Curlew's new owner Kris Mitchell fell in love with the ship when he first saw it 20 years ago.
But with a price tag of close to $1 million at the time, he could not afford it.
In April this year, he paid $1 for the old minesweeper which has been sitting quietly in southern Tasmania.
But the bills are growing and the warship is now in danger of being scrapped unless $100,000 is raised.
Mr Mitchell has now starting fundraising to save the minesweeper.
He described Curlew as an "irreplaceable part of maritime and naval history spanning both the UK and Australia".
"Things for the ship are now looking grim and I am faced with a heartbreaking decision," he said.
"A simple task has become a complex one and moving Curlew to a safe port away from Tasmania is imperative.
"There is money owed now due to works looking after her and the bills are growing.
"Her scrap value is very high and I am under enormous pressure to order this and remove a problem but this is not the right way.
"She needs to be preserved but without help we cannot do that and now it is time to ask for some serious help."
Mr Mitchell said all he wants to do is save the ship but he has been placed in "an untenable position".
"For months I worked on this ship getting her basic systems alive again," he said.
"Now she needs to continue without any further delay.
"She is a national treasure and hopefully the nation will both see and ensure this."
The page can be viewed at https://www.gofundme.com/5jfg3wg