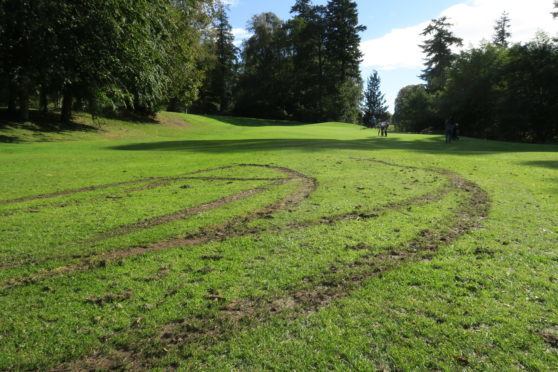 Boy racers have ripped up a golf course in Angus.
Letham Grange Golf Club was previously kept open against all odds and honorary secretary Bruce Currie said the damage to several fairways was a "real kick in the teeth".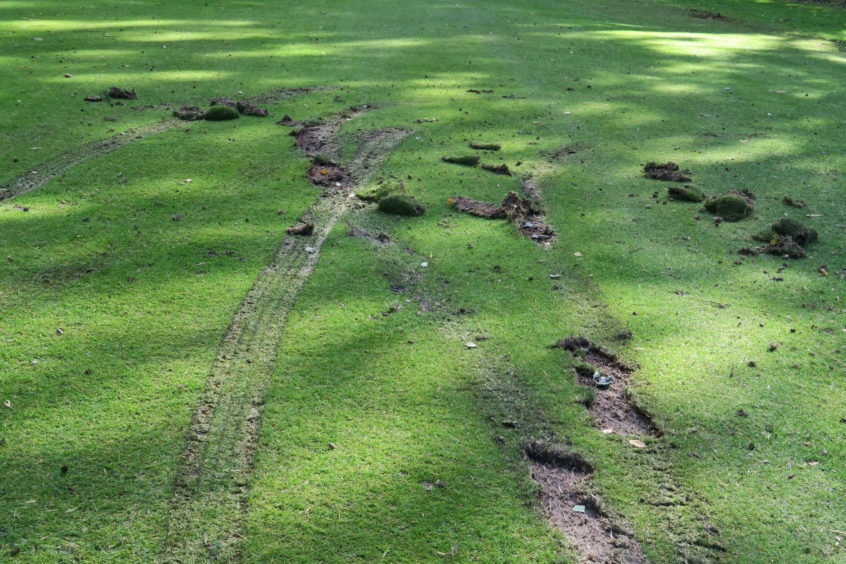 Opened in 1987 by Sir Henry Cotton, Golf Monthly once bracketed Letham Grange in Angus alongside Augusta National, the home of the US Masters.
Mr Currie said: "The louts who carried out this most recent attack, whoever they are, clearly have no care for the time, money and commitment that our members have invested in maintaining this facility for the benefit of the local community and golf in Scotland, and should be thoroughly ashamed of themselves."
Throughout the long-running legal wrangle over the ownership of the once-thriving hotel at the centre of the estate, the Letham Grange Golf Club, which makes use of the disputed facilities, has battled on.
The 19th century mansion house was at the centre of a title dispute that went through all levels of the Scottish courts system to the House of Lords over the past 15 years.
Members turned up at the course to play at the weekend and were disgusted to discover the fairways of several holes had been vandalised.
Holes on both the championship-standard Old Course and the Glens Course had been damaged by a vehicle or vehicles being driven recklessly across them, churning up the turf and leaving deep scars.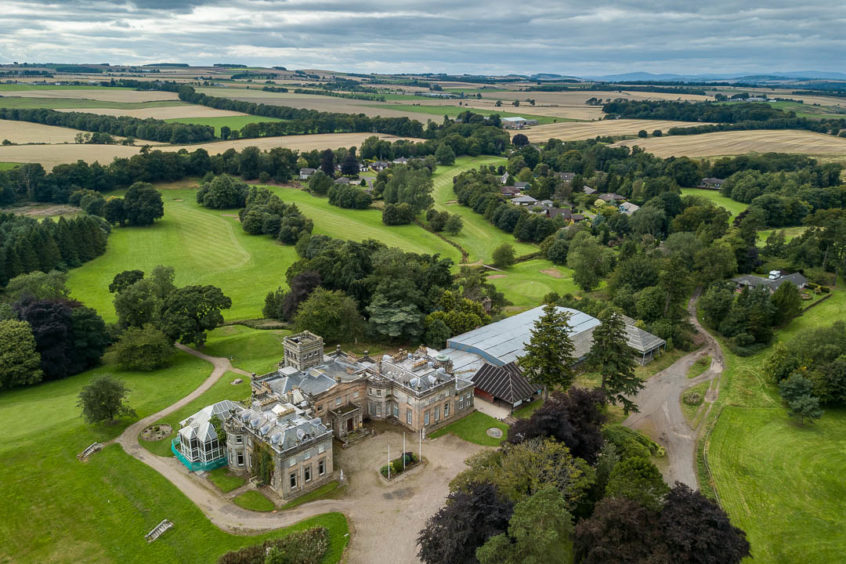 "This mindless vandalism is deeply frustrating," said Mr Currie.
"The club's members and greenkeepers have worked tirelessly in challenging circumstances, successfully, to keep the two courses open since the hotel closed its doors in January 2011.
"Just in the past few days, members and greenkeepers combined in a huge effort to tackle the after effects of Storm Ali, clearing masses of fallen branches from the heavily tree-lined courses.
"Both were open for play within 24 hours of the storm passing.
"To have this man-made damage inflicted immediately afterwards is a real kick in the teeth.
"This is not the first time we have been targeted.
"Earlier this year there was a break-in and robbery at the clubhouse for which one of the perpetrators was recently sentenced to a jail term and we have previously experienced theft of equipment on several occasions."
A 15-year legal wrangling over the resort's ownership finally reached its conclusion earlier this year.
A settlement was reached between the liquidator of Letham Grange Development Company (LGDC) and Peter Liu who was the owner of LGDC from 1994-2002.
Since April 2011, the golf club has maintained and operated the courses under a Licence to Occupy.
The Licence to Occupy runs until February 28 next year.
The Old Course is a 6,632 yard par 73 championship layout that features memorable water hazards on the eighth and 10th holes.
The Glens Course opened in 1992 and is a challenging, 5,528 yards, par 68 course.