A large convoy of vehicles arrived outside Angus Council's HQ on Thursday afternoon for an ear-splitting demonstration against controversial parking charges.
Locals from across the region took part in the protest outside the local authority's base at Angus House in Forfar, led by Kirriemuir businessman Barrie Ewart.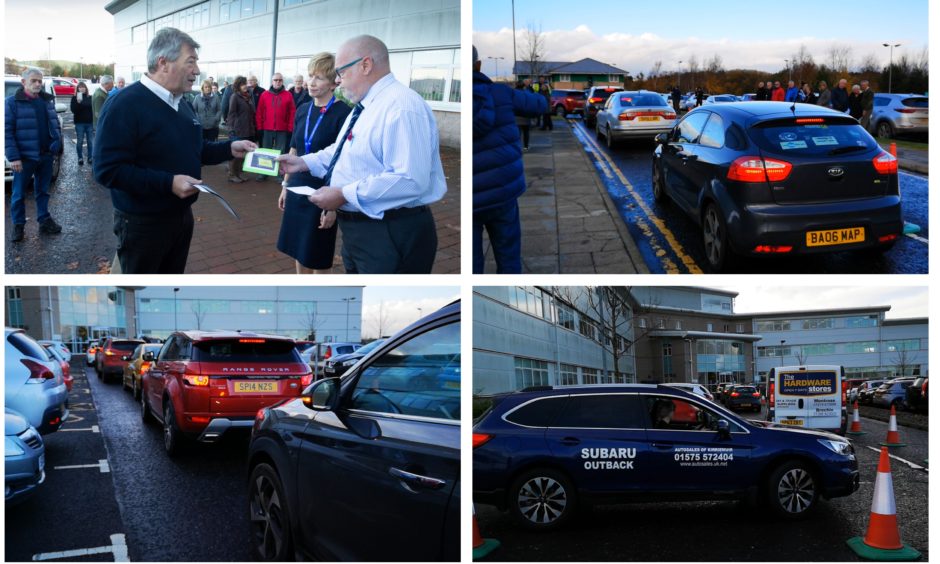 One week after meters were switched on, a convoy of cars snaked round the car park with horns blaring as drivers demonstrated their anger at the charges they claim are putting local businesses at risk.
However calls for the council to do a U-turn and cover up the controversial parking meters in off-street car parks were dismissed despite the demonstration, with the local authority issuing a brief statement to say the charges "are here to stay".
---
---
Mr Ewart of Autosales and Brechin businessman Bruce Robertson of The Hardware Stores met council leader councillor David Fairweather and chief executive Margo Williamson as they called for the meters to be scrapped.
Mr Ewart, chairman of the Kirriemuir and Local Business Association, handed over a letter "on behalf of the people of Angus and businesses" stating their presence was "borne out of frustration and the need for urgent action" to ensure the survival of many businesses in Angus, as well as the fair treatment of residents who live, work and shop in the town centres.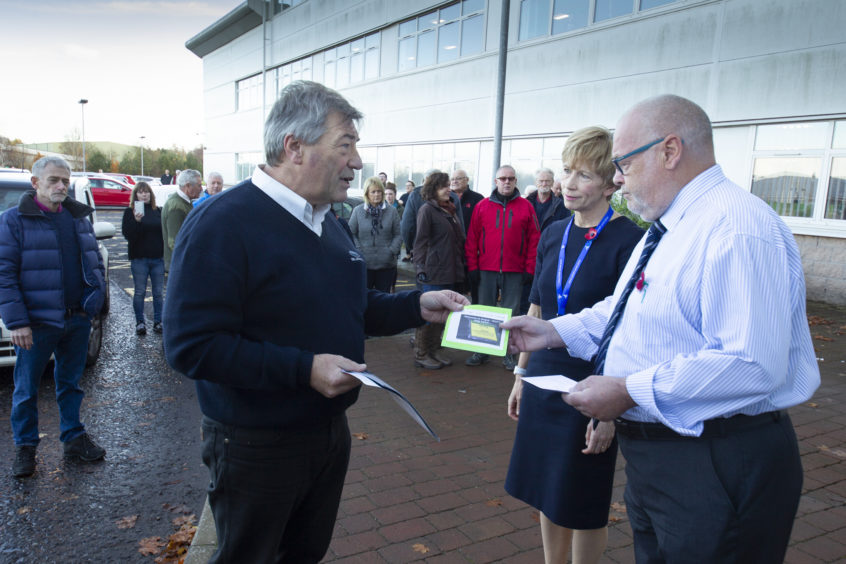 He called for parking meters to be switched off immediately before "irretrievable" damage is done.
Mr Ewart also called for the council to meet with representatives of the public, residents and businesses to establish an acceptance policy on parking.
Businessman launches petition to get parking charge decision reversed
He said: "We are asking the council consider the damage already caused by the parking charges and the role the council should be taking to help business in Angus prosper.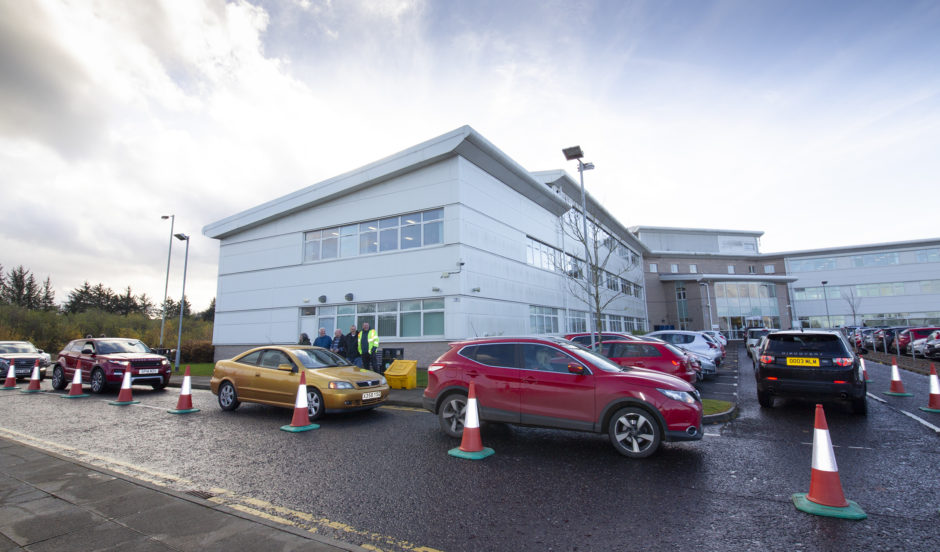 "We feel our requests are reasonable and are asking for customers be given time to do their shopping without risk of being penalised for using their local businesses.
"We also feel the cost to residents within the town centre are unfair and discriminating against town centre addresses.
"We hope you take our demonstration here today seriously and act swiftly to bring harmony to the Angus council community.
"We hope you will look more carefully at council policies towards town centre survival going forward."
Mr Robertson also implored the local authority to remove the charges immediately.
He said: "Business owners, organisations and members of the public have come together to show their frustrations at Angus Council for imposing parking charges on shoppers that support their town centre businesses.
"We feel our voices are not being heard and Angus Council accuse us of crying wolf when we say these charges will close more businesses on our high streets.
"We have taken action today out of necessity to preserve the long term future of our high streets and implore Angus Council to immediately stop the charges and meet with our representatives to resolve this issue.
"We are here to be seen and heard."
Shortly after the last protester left Mr Fairweather issued a statement saying: "I've made myself available today to receive the petition; we have already been in discussions regarding a meeting so we can hear people's views.
"However, let's be clear – car parking charges are here to stay. The roads budget has had to be reduced by 50% over the last two years and we desperately need the revenue to maintain the roads infrastructure Angus deserves.
"It seems entirely appropriate this comes from funds raised from people parking their cars as they are the ones using the roads we're looking to protect."