The first trailer for Gerard Butler's movie about an Arbroath lighthouse keeper has been released.
Formerly known as Keepers, The Vanishing will be released in selected theatres from January 2019 by Los Angeles-based Saban Films.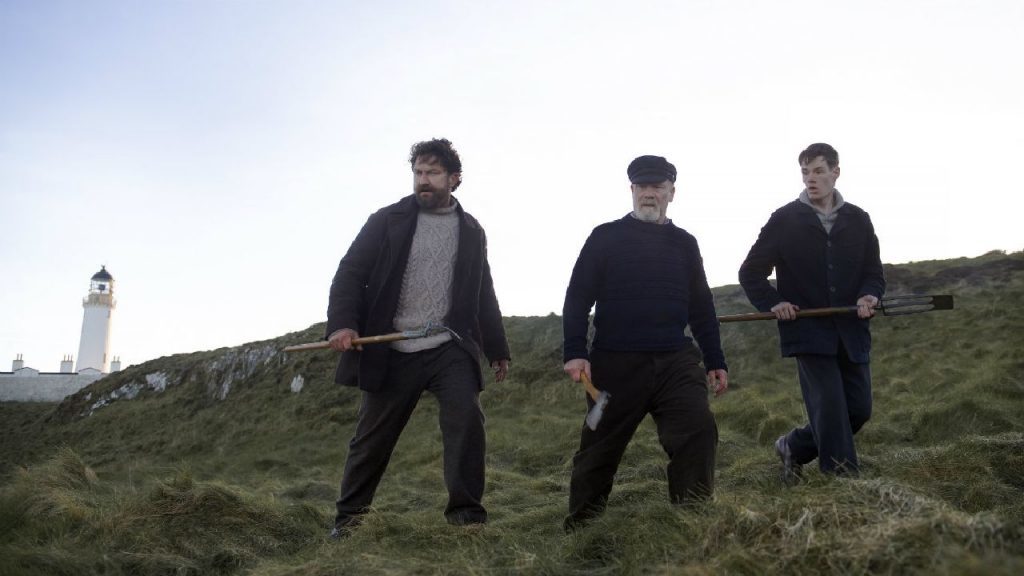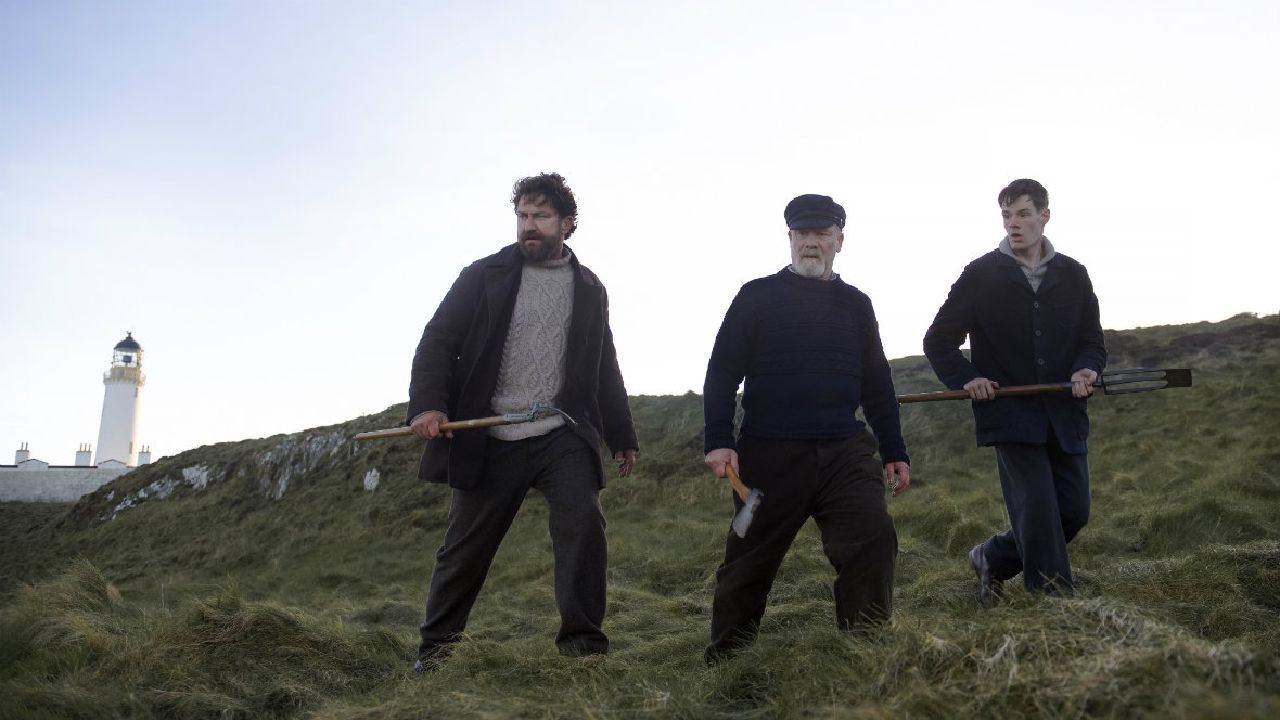 Hollywood A-lister Butler plays James Ducat who was one of three men to vanish without a trace from the island of Eilean Mor in the Outer Hebrides in 1900.
The Paisley-born actor appears alongside fellow Scot Peter Mullan and Connor Swindells in the psychological thriller which is based on the true events.
The promotional material for the film explains: "On an uninhabited island 20 miles from the rugged Scottish coast, three lighthouse keepers arrive for their six-week shift.
"As they settle into their normal quiet routine, something unexpected, potentially life-changing occurs – they stumble upon gold.
"What follows is a tense battle for survival, fed by isolation, paranoia and greed, leading three honest men down a path to destruction."
---
---
Butler — whose mother lives in Comrie, Perthshire — sported a shaggy beard, a flat cap, cable-knit jumper and thick coat while filming his role as Ducat who was a 43-year-old with more than 20 years' experience in lighthouse-keeping.
Keepers was shot on on location in Dumfries and Galloway, using three lighthouses across the region to depict the imposing, solitary building at the heart of the story.
The six-week shoot finished in May 2017 and Saban Films snapped up the US distribution rights at the Cannes Film Festival in France.
The official trailer shows the men finding a trunk of golf and opens with Mullan's character telling the men to keep quiet about the discovery.
He says: "We don't talk about this.
"You tell no-one and I mean absolutely no-one. One word spoken and we are dead."
Not a single shred of evidence was ever found to point to what might have happened and theories over the years claim the men were killed by pirates, eaten by seabirds and even kidnapped by aliens.
Just a few weeks into their stint, on December 15, a passing steamer on passage from Philadelphia to Leith noticed the light was not working, which it reported three days later when it docked in Oban.
A relief vessel, the Hesperus, carrying supplies and a relief lighthouse keeper Joseph Moore, had been due to arrive on Eilean Mor on December 20 but had been delayed until Boxing Day due to rough seas and dangerous weather.
Mr Moore rowed to shore and found the lighthouse in complete darkness.
Inside, the beds were unmade and the clock had stopped.
A chair had been overturned and a pair of oilskins was still on its hook, indicating that one of the three men had gone outside without dressing for the wild winter weather.
There was no sign of Ducat or the other men.
The Vanishing is the feature debut of Danish director Kristoffer Nyholm, who recently worked on the BBC and FX's Taboo starring Tom Hardy.
The film premiered at the Sitges Film Festival in Spain in October.