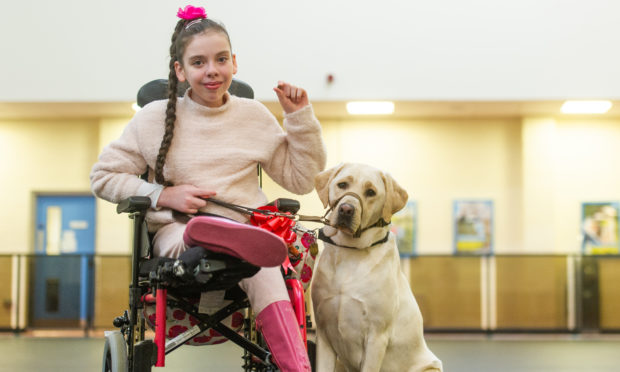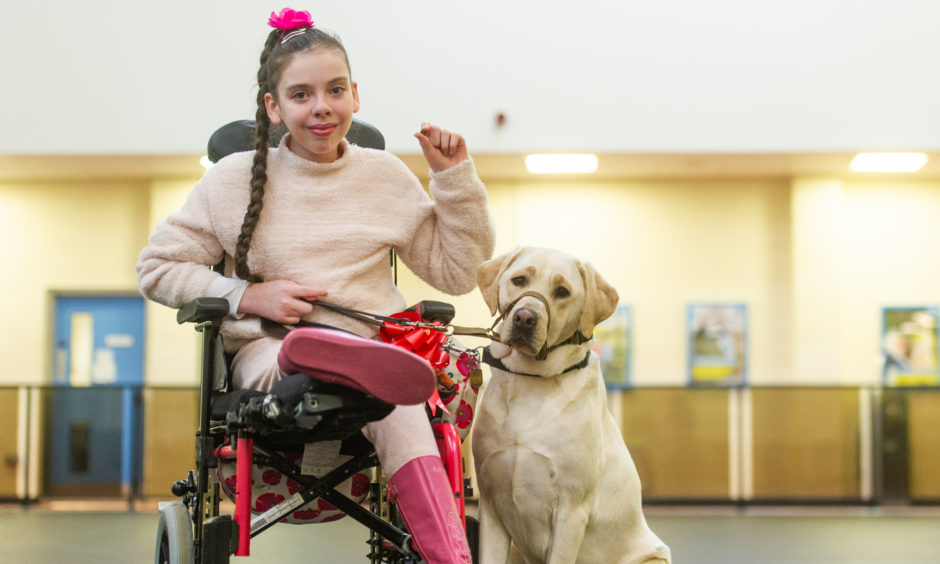 Forget Elton John or Kevin the Carrot.
And, good as it was, you can even keep Sainsbury's effort featuring a kid dressed as a plug whose school show acrobatics of jumping into a wall socket apparently caused elf and safety's cotton wool world to blow a fuse.
Christmas adverts have become big name, big budget and big business.
But they were all outshone by three minutes and 20 seconds of unbridled and heartwarming joy served up by my digital colleague Blair Dingwall last week.
He was behind the camera to capture the moment Carnoustie youngster Katie Robertson's visit to the guide dogs training centre in Forfar became, in the 12-year-old's own words, a dream come true.
Forfar and Guide Dogs for the Blind have been synonymous for more than half a century, the charity having set up its first Scottish training centre on Dundee Road in 1965.
Princess Alexandra House is now a cleared site awaiting residential redevelopment, but the good work of the organisation continues at guide dogs' Orchardbank facility on the edge of the town.
Staff and their canine charges are a familiar sight on local streets, putting the young dogs through their training paces, and I was once fortunate enough to experience in a blindfold walk around the centre of Forfar the transformational gift these animals bring to the lives of their owners.
But although the training success rate is high, not every dog makes the grade, and the charity's loss this time round has been very much young Katie's gain.
On a visit to the Forfar centre a wee while back to handover hundreds of pounds the caring primary pupil raised for guide dogs, Katie instantly fell in love with white labrador Sky.
Little did she know the 22-month-old would be the Robertson family pet before Christmas after guide dogs bosses arranged for the dog to be homed with them when it was withdrawn from the training programme.
Katie copes with chronic pain in her knee and hand, and her mum Jane has said Sky will change her daughter's life.
If any confirmation of that is needed, Katie's reaction to learning Sky was going home with her to Carnoustie is proof positive they will make a dream team as they grow up together.
So, if you haven't seen the clip, have yourself a Christmas treat and give it a watch – with the hankies at the ready.