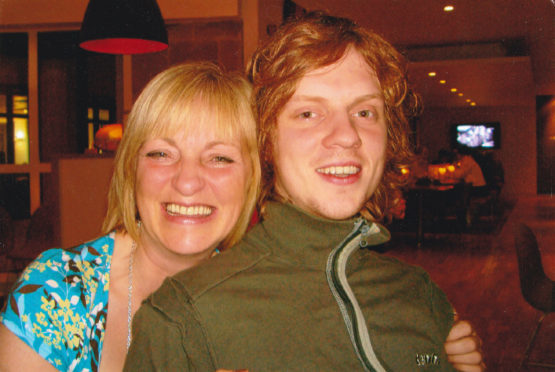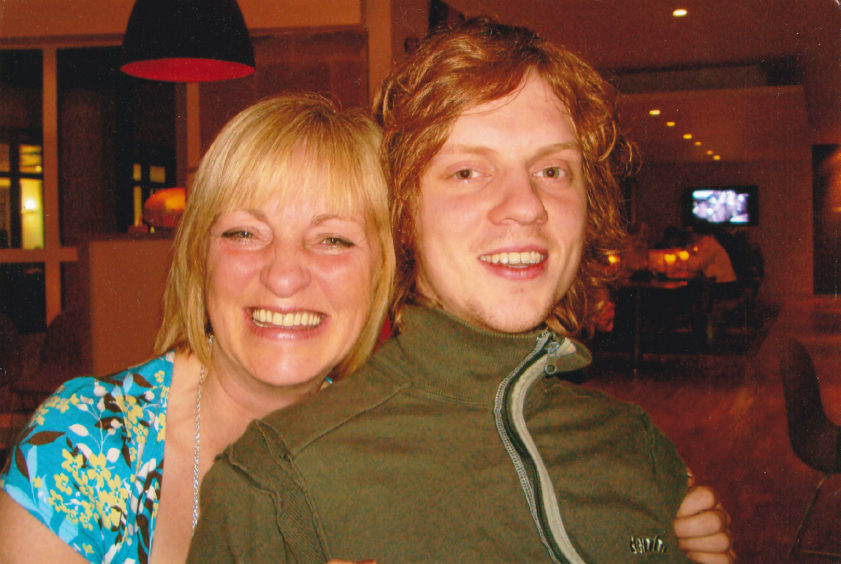 A charity single has been released in memory of an Angus man, on what would have been his 35th birthday.
The single will raise valuable funds for Arbroath-based mental health awareness charity Reach Across which was set up by Ross Ramsay's mother Sandra, his brother Ryan and aunt Donna Bow.
Reach Across has grown with the support of community donations and has just opened new premises in the town's Millgate, including a room called The Haven.
Sandra said proceeds from the single Reach Across (Live On) by singer/songwriter Fraser Lindsay will enable the vital work they are doing to continue.
She said: "Reach Across was born from tragedy, following the death of my son Ross, who took his own life in 2013.
---
---
"The Haven within the new Reach Across premises has proven to be a huge success. This is a comfortable area where people have come to share their stories.
"Proceeds from the single will enable this work to continue."
Friends and family joined Fraser and Ryan for the recording, with Fraser's sister, Beth Swan, on keyboard and backing vocals along with their close friends Stuart Edwardson and Jamie Flynn recording lead guitar and bass respectively.
Fraser said: "Everyone involved has been completely overwhelmed with the response we have had since announcing the planned release of Reach Across (Live On).
"The work carried out by the Reach Across team is so important all year round, but Christmas and New Year are particularly vital times to ensure vulnerable individuals have someone to talk to.
"Every single penny we can raise through the sale of the single will go some way to ensuring that these people have access to a support network and know they are not alone.
"I'm incredibly proud of what we have created for the charity and I can only hope that as many people as possible pick up a copy of the single, take heed of its message and, importantly, take care of themselves and those around them this Christmas time."
Tackling the subject of suicide, the song aims to convey an ultimately uplifting message about the positive steps taken by the mother and son duo after the loss of Ross.
The single is available across all major download and streaming platforms, with physical copies being available directly from the charity's website www.reachacross.org.uk
Ross died, aged 30, in 2013 after going missing from his home in Glasgow.
He had embarked on a promising career in the music and theatre industry but was affected by mental health issues, which ultimately led to his death.