ollywood A-lister Gerard Butler's new movie about an Arbroath lighthouse keeper has opened to mixed reviews in America.
The Vanishing – which is the feature debut of Danish director Kristoffer Nyholm – might have split opinion but Butler's "dramatic" performance as James Ducat earned critics' praise.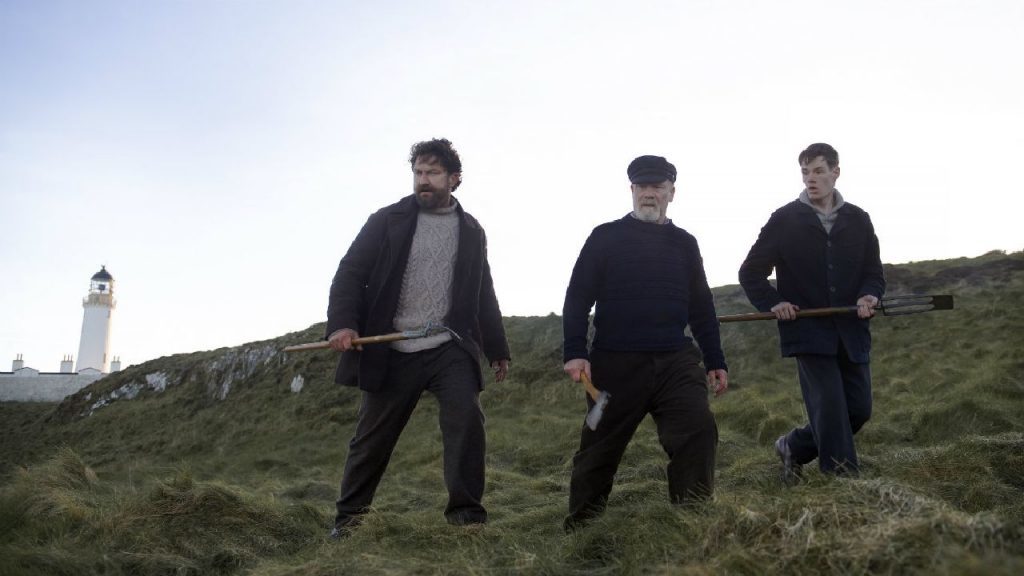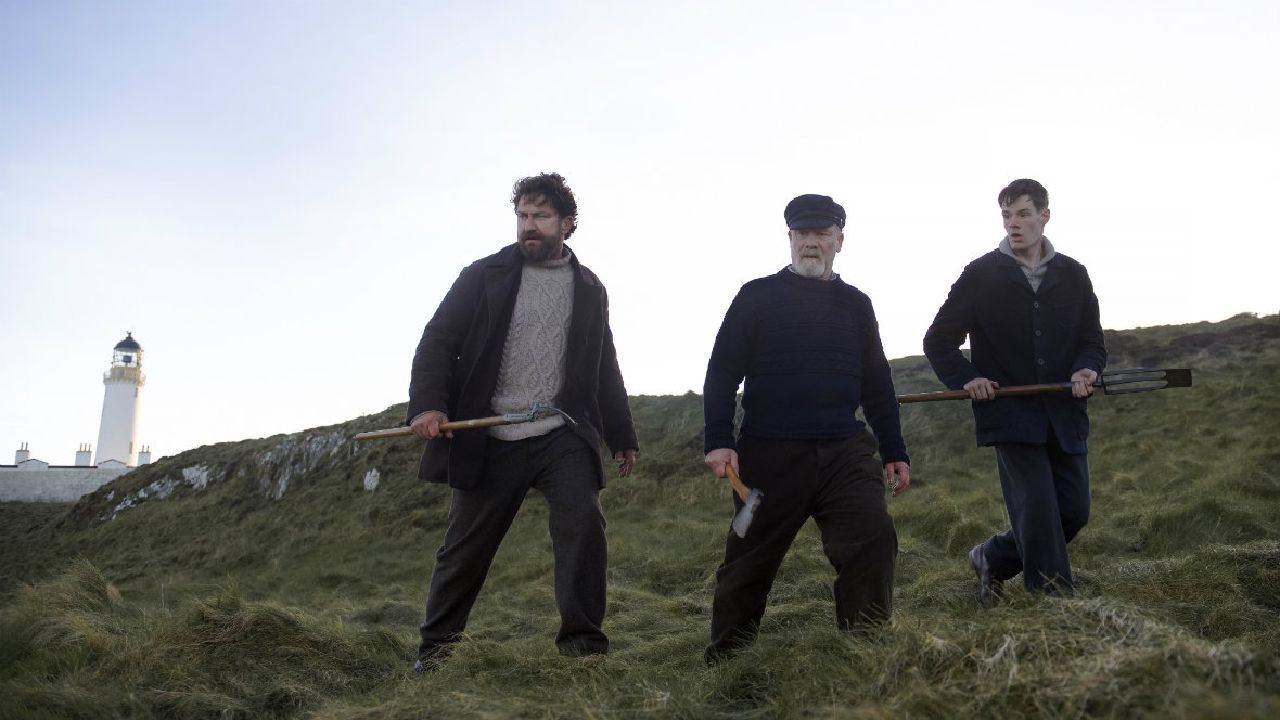 Ducat, who was a 43-year-old with more than 20 years of experience in lighthouse-keeping, was one of three men to vanish without a trace from the island of Eilean Mor in the Outer Hebrides in 1900.
The Paisley-born actor appears alongside fellow Scot Peter Mullan and Connor Swindells in the psychological thriller based on true events.
Noel Murray from the Los Angeles Times described the movie as "a kind of sea-sprayed re-imagining of 'The Treasure of the Sierra Madre' where people who barely know each other are driven to violence by their greed, paranoia and guilt".
He said: "In other words, this is an old, old story, and Nyholm and his excellent cast don't exactly make it new.
"But they do tell it well. And on such a splendid set.
"Mullan brings edginess and gravitas to the kind of role he's played dozens of times.
"Butler, though, is a pleasant surprise, departing from his usual one-dimensional action heroes to play a dramatic part — and so well that one wonders why he doesn't do it more often."
Frank Scheck of the Hollywood Reporter said Mullan was "superb as always" and praised Swindells "strong feature debut as the trainee who gets more than he bargained for".
"But it's Butler who's the revelation," he said.
"Looking suitably ruddy and puffy, he delivers a strong reminder that there's a real actor lurking within the star of so many forgettable action movie vehicles."
Dennis Harvey of Variety said there was strong early promise which was helped by the "stark, craggily exposed beauty of the locations" conjuring up "a mood of primal peril".
He said: "But despite some fairly bloody scenes, there's not much excitement or urgency communicated as events escalate.
"More disappointingly still, the depth of character conflict that would effectively shift the film's core from pulp suspense to tragedy never quite arrives.
"It's hardly the actors' fault: the reliable Mullan is well-cast, fellow native Scot Butler effectively breaks out of his recent popcorn-action rut with an earthier turn, and newcomer Swindells shows potential in a limited part.
"But their individual roles and eventually dangerous interpersonal dynamic feel underwritten.
"Attractively rugged as it is in look and feel, The Vanishing fails on an elemental level: after seeing it, you'll probably think you could still imagine a more memorable explanation for that lingering mystery than what these filmmakers came up with."
Matthew Lee from Flickering Myth described The Vanishing as a "strange film that is neither terrible nor astounding".
He said: "Seldom will one feel engrossed, nor will one feel the paranoia.
"The film feels cold and distant, forcing the audience to observe, as opposed to feeling, the paranoia and greed engulfing our three leads."
The movie was shot on location in Dumfries and Galloway, using three lighthouses.
The six-week shoot finished in May and Saban Films snapped up the US distribution rights at the Cannes Film Festival in France.