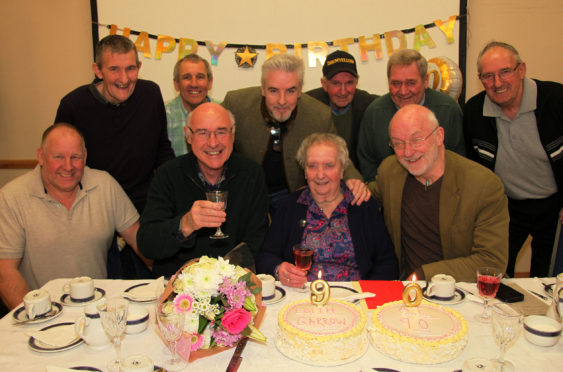 A popular infant school teacher who spent her entire career teaching at a rural primary in Angus was treated to a surprise party attended by some of her former pupils.
Miss Edith Garrow celebrated her 90th birthday in style at a party organised by her nephews, John and David Forsyth.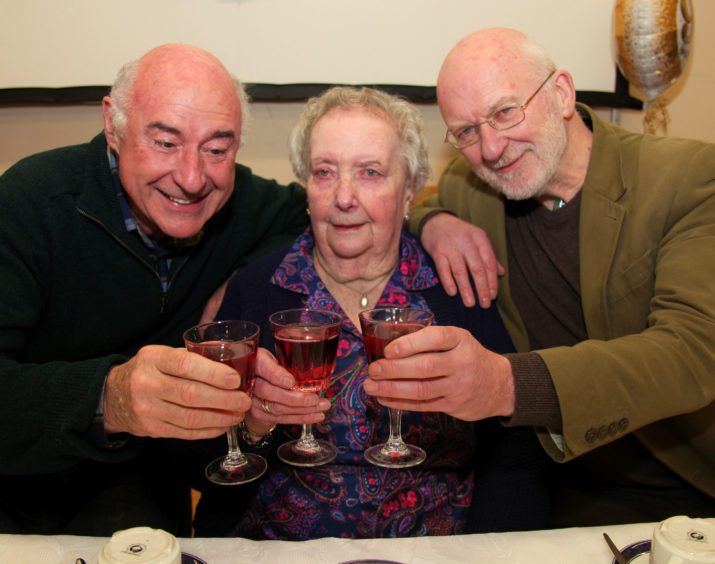 As well as family members Miss Garrow, of Arbroath, was joined by some of the pupils she taught at Carmyllie.
She used the milestone birthday to reflect on her teaching career which began with a "temporary" posting at Carmyllie as she hoped to get a placement near her childhood home at Lintrathen.
The "temporary post" was to last 39 years.
Edith and her late sister, Betty, attended Braes of Coul primary at Lintrathen and Webster's Seminary in Kirriemuir as they lived at Lintrathen where their father worked as gamekeeper with the Dundee Corporation.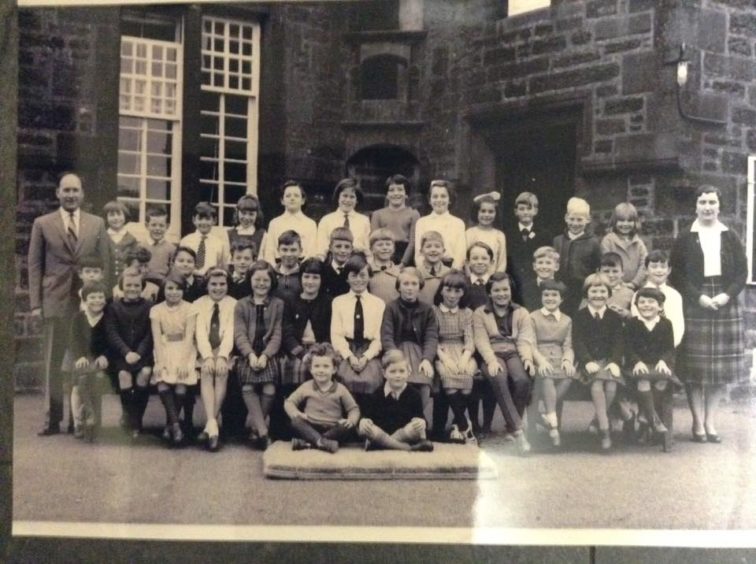 Edith attended Dundee Training College where she gained her parchment, qualifying as a teacher in 1950.
She said: "I started as an infant teacher at Carmyllie East. I took up temporary employment, stayed 39 years with one day's absence."
Miss Garrow stayed on as a teacher when three schools – Carmyllie West, Carmyllie East and Kirkden – merged in 1970 to create Carmyllie Primary, retiring when she turned 60 in 1989.
She put her love of the profession and her experiences to good use when she wrote a book entitled "The humorous side of teaching' which sold thousands of copies to raise funds for cancer research.
A member of Carmyllie and Arbirlot WRI, Miss Garrow was a regular speaker at rurals and church groups.
She is a member of the Friendship Club at the Old and Abbey Church and is a regular contributor to The Courier's Craigie column.
Looking back on her career she said: "I just enjoyed the whole thing, I enjoyed everything about it.
"I knew nothing about the party.
"There was a former pupil from Nairn there as well as former pupil Charlie Smeaton. I taught him and his four sons, and three of them were also there.
"All my friends from the Friendship Club were there – it was the best kept secret."
Edith's nephews John and David travelled from their homes in the Borders and France respectively to surprise their aunt.
Commenting on the high respect in which his aunt was held John said: "The late Lord Fraser of Carmyllie sent his children to Carmyllie Primary.
"He used to say there were only two people he straightened his tie for – Margaret Thatcher and Edith Garrow."