Arbroath lifeboat welcomed aboard the newest addition to its crew on a special Sunday for one young family with close connections to the lifesaving service.
The cold of a dreich Angus afternoon was lifted by the heartwarming baptism of Scarlett Susie Marr aboard the Angus town's all-weather lifeboat Inchcape, with the tot's volunteer coxswain father Michael at the helm of the vessel for the unusual event.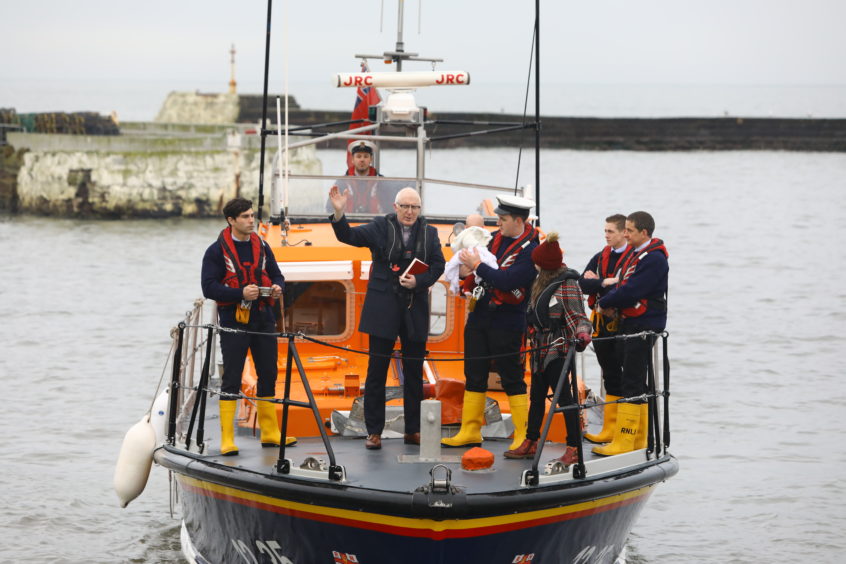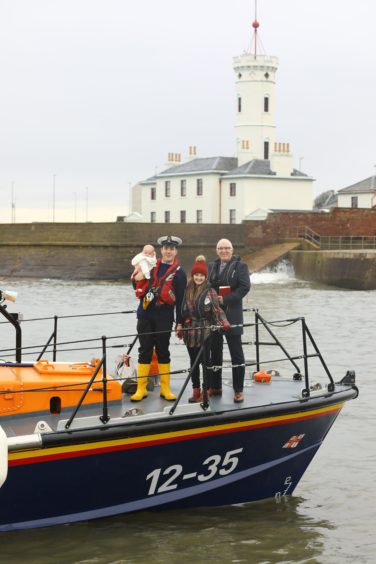 Watched by a large crowd of family and friends from the Arbroath harbourside, Michael collected his six-month-old daughter and wife Adele from the town marina before returning to the water in front of the lifeboat shed for the short christening service conducted by Arbroath minister, the Reverend Martin Fair.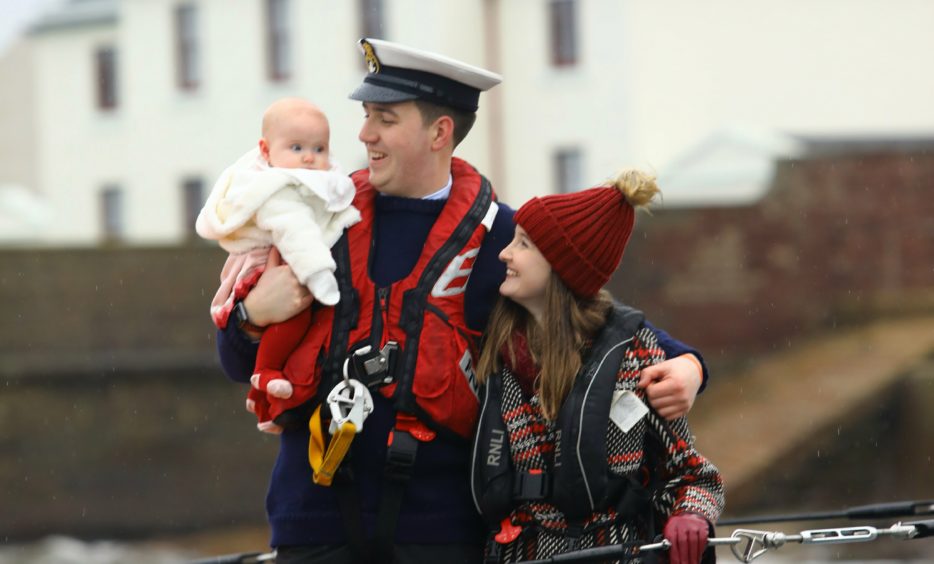 Electrical engineer Michael, 27, and Adele, 25, have a strong connection to St Andrews Church in Arbroath where Mr Fair is minister and were thrilled to be able to stage the important family event aboard the Mersey-class craft.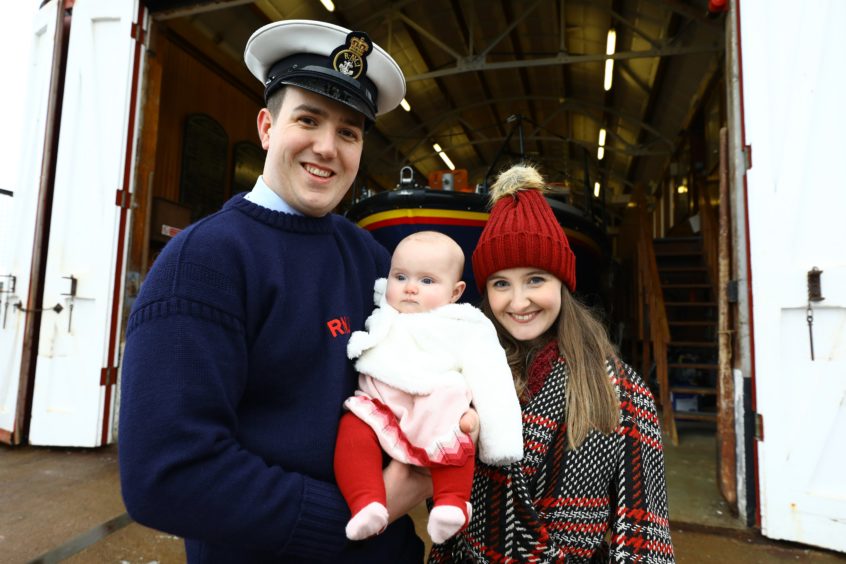 "We have grown up with St Andrews Church and the lifeboat has also been a big part of our lives so we were delighted when Martin agreed to have the ceremony on the lifeboat," said Michael.
A volunteer member of the Arbroath crew for the past decade, Michael hopes the baptism might even be the first chapter of a lifelong RNLI involvement for Scarlett.
"I'm from a fishing family from Fife but we had no prior involvement with the RNLI, so maybe Scarlett will join the crew too one day."
The contended youngster certainly showed an early affinity for life on deck, remaining completely unperturbed by either the cold conditions or events going on around her as the Inchcape was manoeuvred from the busy marina pontoon to the setting for the ceremony.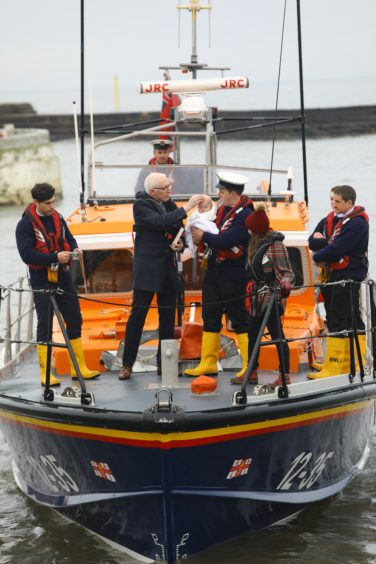 Mum Adele said: "She is such a chilled out baby. It was Michael's idea to have her christened on the lifeboat and it's nice for us as a family because the lifeboat is such a big part of our life."
Although a keen hillwalker, the Mr Fair admitted his sea legs were just about fit for the ceremony in the calmer waters behind the main harbour wall.
"It is a very special occasion, they are a family of very strong faith and although we have baptised two adults in the harbour this is certainly the first service I have conducted on the lifeboat."
Full-time Arbroath coxswain/mechanic Sam Clow said: "Other stations have done this so it's nice to have one at Arbroath."