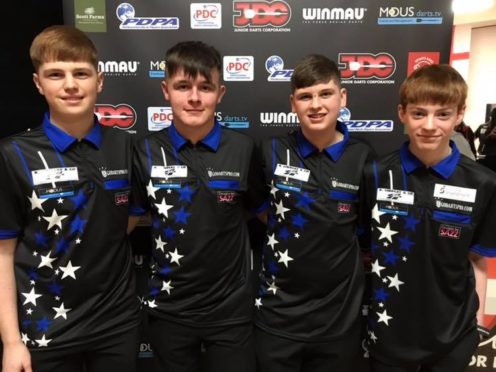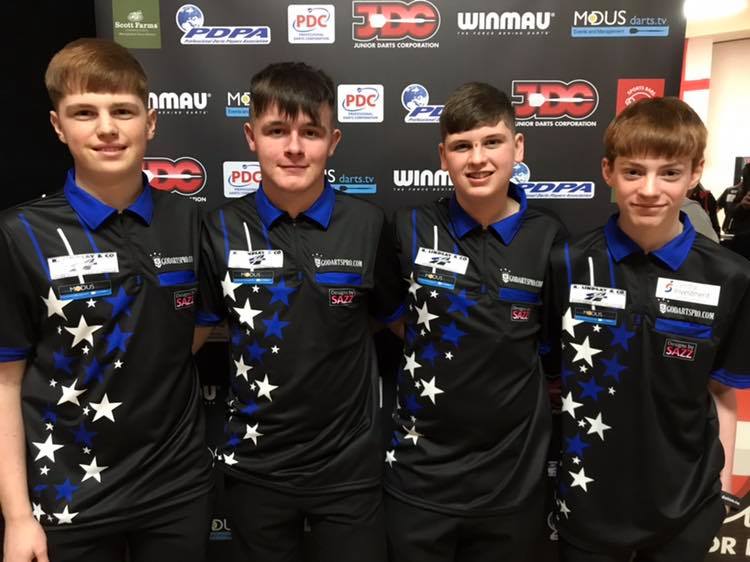 Angus will make history when Scotland's youth darts team go for glory in April.
The Scotland youth team competing at the BDO British Internationals in Glenrothes will be made up entirely of players from the county.
The team will comprise Nathan Girvan, 16, from Forfar, Johnny Gallazzi, 15, Arbroath, Kyle Walker, 15, from Brechin and Connor Mitchell, 14, from Montrose.
Nathan, Johnny, Kyle and Connor all attend the Angus Darts Academy which has been run by Arbroath and Scotland international player Alan "Soots" Soutar since 2012.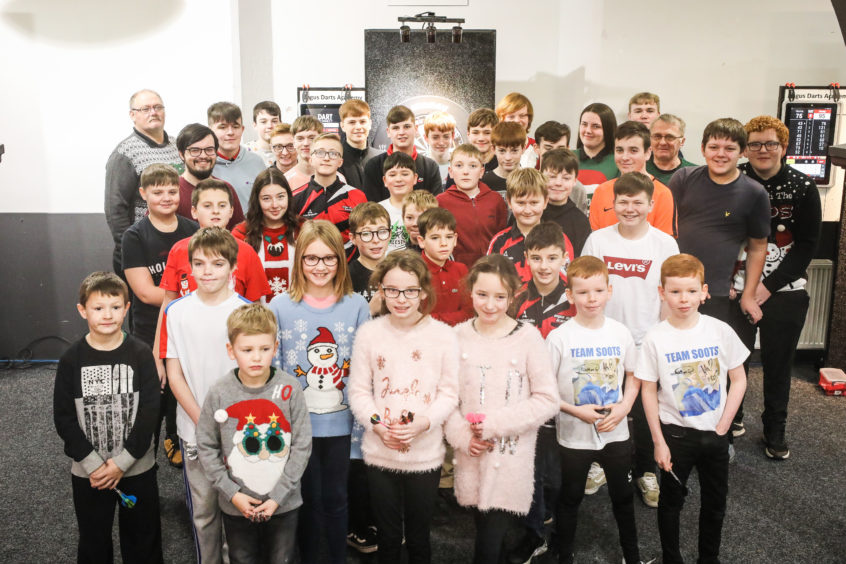 "This is the 40th annual running of the event so the boys are involved in a very special weekend of darts history and to be on home soil it makes it so much sweeter," said Alan.
"The atmosphere in the venue will be nothing like what most of the boys have experienced before.
"To have the entire Scotland team made up of boys from Angus Darts Academy is very unique and something we are immensely proud of.
"Over the last seven years since we started the Angus Darts Academy we have had at least one boy from Angus in the national squad but to have the entire team made up from Angus was a target we set at the start of 2017 and it's became reality due to the hard work and dedication of the boys.
"For the last few seasons we have had eight to 10 boys from Angus in the top 16 of Scotland so we could see there was a clear pathway if we targeted the events and increased the onus on the lads to put the hard work in.
"The rewards are there for our youngsters and there is no better accolade in sport than to represent Scotland.
"Two of the lads, Kyle and Nathan were part of the 2018 squad who won this event 12 months ago to be crowned British champions so hopes are again high that we can retain the title on home soil."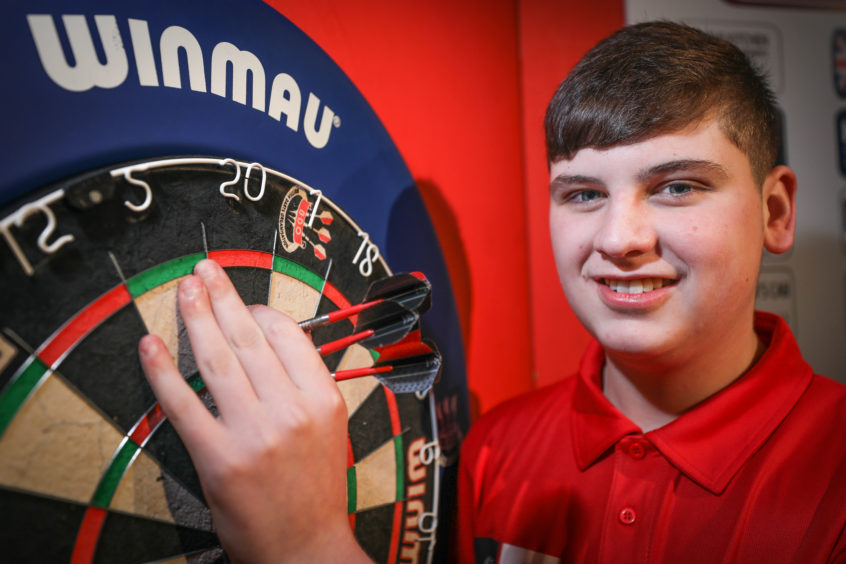 The three nations competing at the CISWO Club between April 5 to 7 are Scotland, England and Wales.
The four Angus lads will also represent Scotland in the WDF Europe Youth Cup 2019 in Ankara, Turkey, in July.
From this event two of the four players will go on to represent Scotland at the WDF World Cup in Transylvania in September.
Alan started the academy to pass on his love of the game to the county's youngsters and Nathan has been his biggest success story to date.
The Forfar Academy pupil has competed in two junior world finals at Lakeside in the past three years and is being hailed as a future arrows ace.
Soots added: "It's a very exciting year ahead for these lads and it's well deserved.
"I believe the 'Nathan Factor' has created a group of young men and women who strive to be the best and are willing to work hard to achieve these rewards."