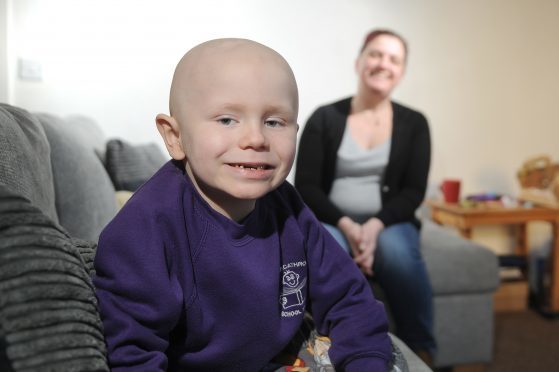 A school community has rallied round to raise money for a youngster who is battling cancer for a second time.
Carson Gallagher from Brechin, who is just six, has just completed a course of radiotherapy treatment after a brain tumour returned in November and he will undergo chemotherapy next week.
His mother Lynne Massie has been left overwhelmed by the generosity of his fellow pupils.
Carson was initially diagnosed with a brain tumour in 2017 after suffering terrible headaches and being sent home from nursery.
The tumour was quickly and successfully removed but further tests showed cancer was still present.
After courageously battling medulloblastoma – a form of brain cancer – the Stracathro primary pupil's family received the devastating news the tumour had returned.
Carson's fellow pupil and friend Oscar Waddell, 10, has been growing his hair for the past four years to donate to The Little Princess Trust.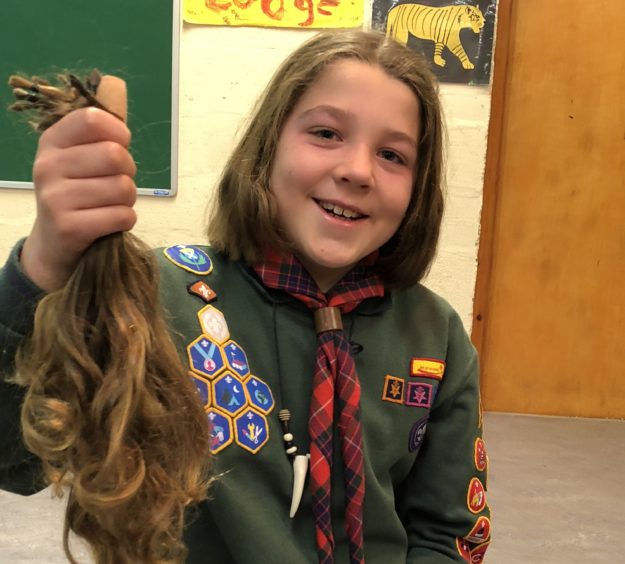 The charity makes wigs for children who have lost their hair through cancer treatments.
He made his first donation of hair when he was just six after being inspired when his mother's friend was diagnosed with breast cancer and lost her hair after chemotherapy.
Having already raised over £1,500 for The Little Princess Trust, this was to be Oscar's third donation to the charity.
The minimum length which can be donated is seven inches so after each cut Oscar has to wait for two years for it to grow long enough again.
After hearing about Carson's diagnosis, he asked if this time he could try to raise money to help towards his friend go on a trip of a lifetime with his family.
Oscar's friends, family, the local community, Stracathro pupils, and even complete strangers, have dug deep to support the cause and he has now raised more than £1,200.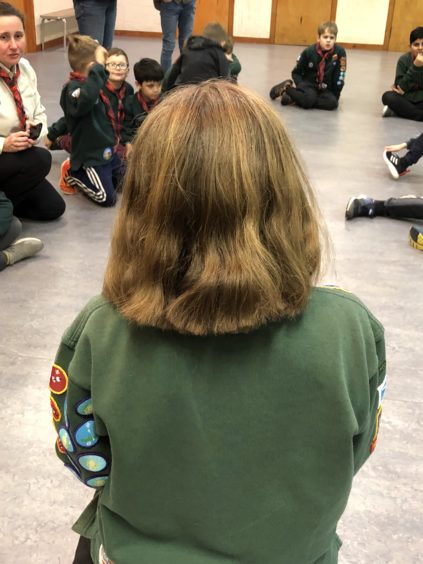 Oscar said: "I was always told how lucky I was to have my long blonde curls and how nice they were so I asked if I could give some of my hair to people that lost theirs.
"I wanted to help Carson to get an experience of a lifetime and asked for donations for cutting my hair again."
Sitting patiently in front of his fellow 1st Brechin Cub Scouts, Oscar recently had 11 inches of hair chopped off to donate to the cause.
Oscar's mum, Lee Ann said: "I have been overwhelmed by the generosity of not only friends, but complete strangers who heard about Oscar and Carson's story and were touched enough to donate. I am very proud of him."
Having already raised more than £3,000 for different causes, he is already planning his next hair donation in 2021.
Carson's mum Lynne described Oscar as "one super special young man" who constantly surprised the family with his thoughfulness and kindness to her son.
"I think you would be hard pushed to find someone as caring and thoughtful as this awesome young lad," she added.
People can still donate by going to https://www.justgiving.com/crowdfunding/oscars-gift-for-carson
Medulloblastoma is the most common type of primary brain cancer in children.
It originating in the part of the brain that is towards the back and the bottom, on the floor of the skull, in the cerebellum, or posterior fossa.