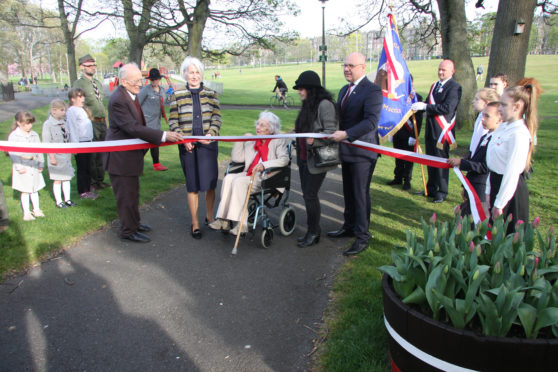 An Edinburgh walk has been unveiled in honour of a Polish General in further recognition of the wartime figure following a campaign forged by late Angus peer Lord Fraser of Carmyllie.
Lord Fraser's widow, Lady Fiona, officially opened the General Maczek path at a gathering held by The Friends of the Meadows and Bruntsfield Links (FOMBL), attended by members of the General's family and the Polish Consul General in Edinburgh.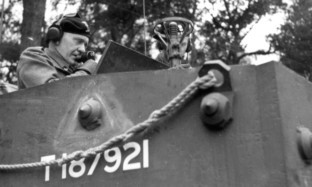 FOMBL worked with the late Lord Fraser of Carmyllie on his project to create a bench featuring General Stanislaw Maczek to mark the contribution he and Polish armed services gave in World War Two.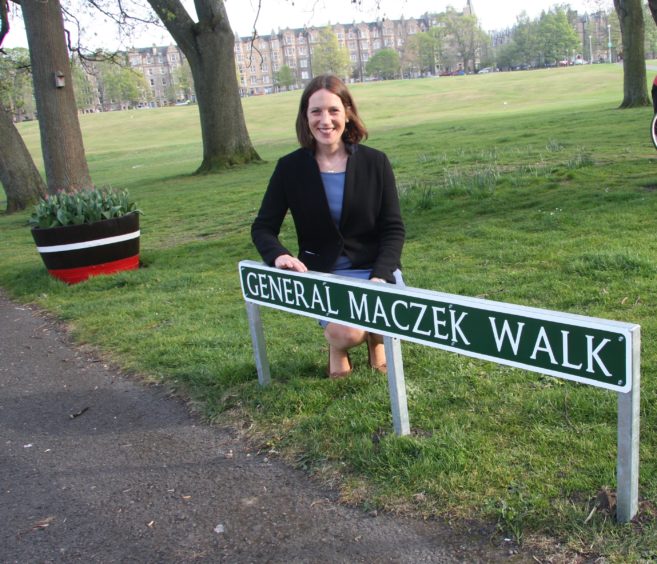 Little was known of his wartime activities in Scotland until his death in 1994, when Lord Fraser represented the UK Government at his funeral and heard for the first time about his achievements.
That led to the launch of the campaign to recognise the General's heroic war achievements in the city that was his home for the last 50 years of his life.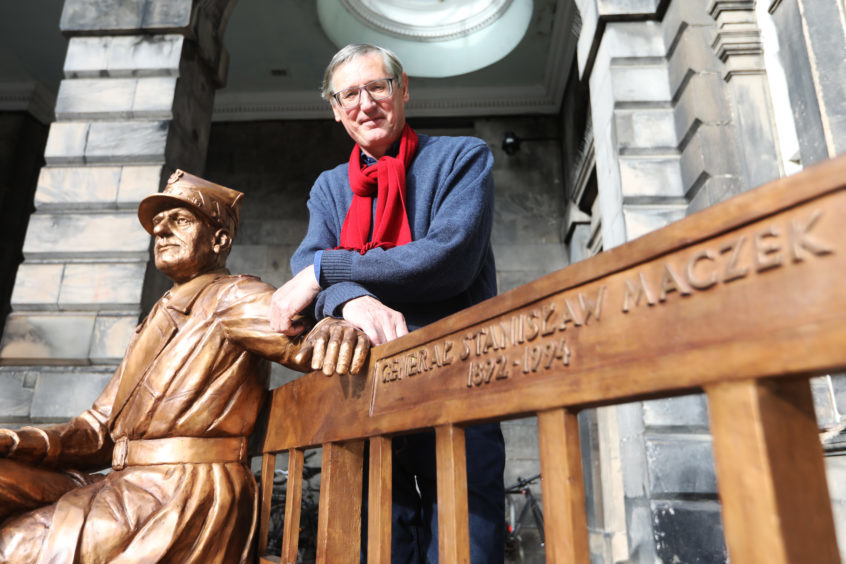 The memorial was originally to be sited in the Edinburgh Meadows but was moved when legal doubts were raised over the location and last November it was unveiled in the courtyard at the entrance to the City of Edinburgh Council Chambers on The Royal Mile.
FOMBL still felt the need for some remembrance of General Maczek on the Links in the capital and worked with local councillors to have the path named after him.
The route is a path starting outside the croquet club pavilion and to Leamington Walk in the Meadows, along which General Maczek used to go with his daughter while living in Marchmont.
The General Maczek Walk is decorated with two tubs of special Dutch tulips, created in memory of the man who was instrumental in the liberation of Holland from the Nazis.
Polish sculptor Bronislaw Krzysztof was commissioned to create the sculpture of the General, sitting on a bench, following a successful public funding campaign which also received support from the Polish Government,
General Maczek played a key role in the Battle of Normandy, preventing the retreat of thousands of German soldiers at the Falaise Pass, and liberated parts of France, Belgium and Holland.
He was stripped of Polish citizenship by the Communist government after the war, compelling him to stay in Scotland, but since he was not considered an Allied soldier was also refused a military pension and denied combatant rights, working as a barman in an Edinburgh hotel to make a living.