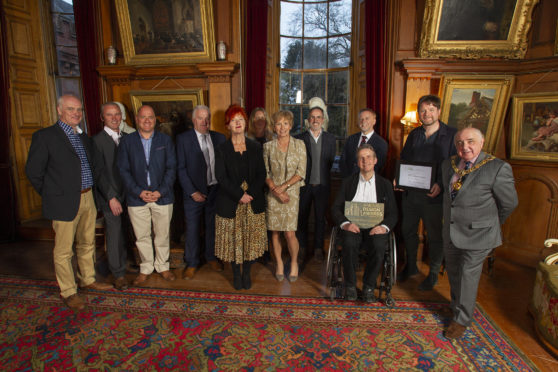 The Zinc House at Monikie has been named the Angus Design Awards Building of the Decade.
The awards, held at Hospitalfield House in Arbroath on Tuesday night, celebrated the very best of building, design, development and restoration in the county over the past 10 years.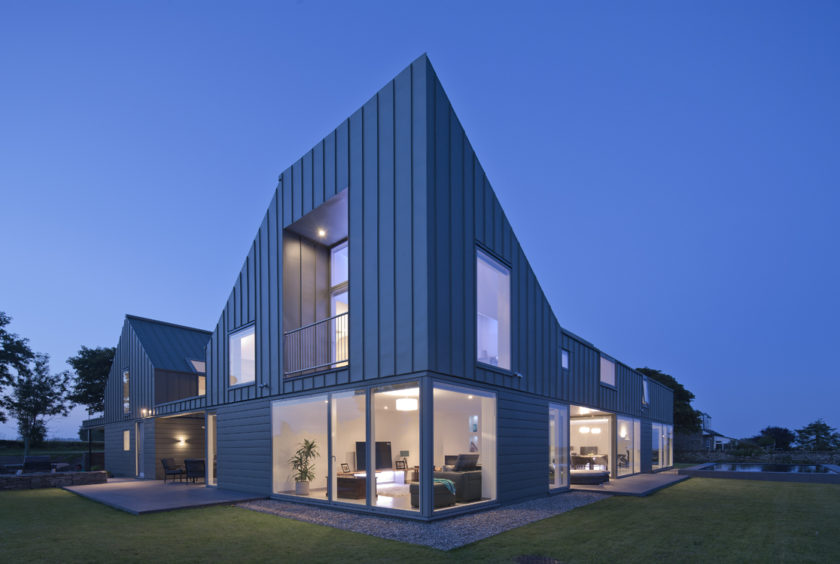 Organisers say the purpose is to inspire and encourage exceptional design quality in future proposals.
The overall winner was selected from 13 shortlisted contenders across four award categories in an online poll hosted by The Courier.
The Zinc House, owned by Mr and Mrs Callison and designed by LJR+H Architects and University of Dundee, was the choice of readers for the top accolade.
Its proud owners received the Heinz Voigt Memorial Award.
The sponsor and presenter of the award was David Laing of Carnoustie-based DJ Laing.
The top prize was named in honour of Heinz Voigt, a talented and respected designer who contributed significantly to the built heritage of Angus.
Angus Provost Ronnie Proctor, who welcomed winners and invited guests to the awards ceremony, said: "We wanted the Angus Design Awards to showcase the exceptional work and imagination of our talented designers and developers.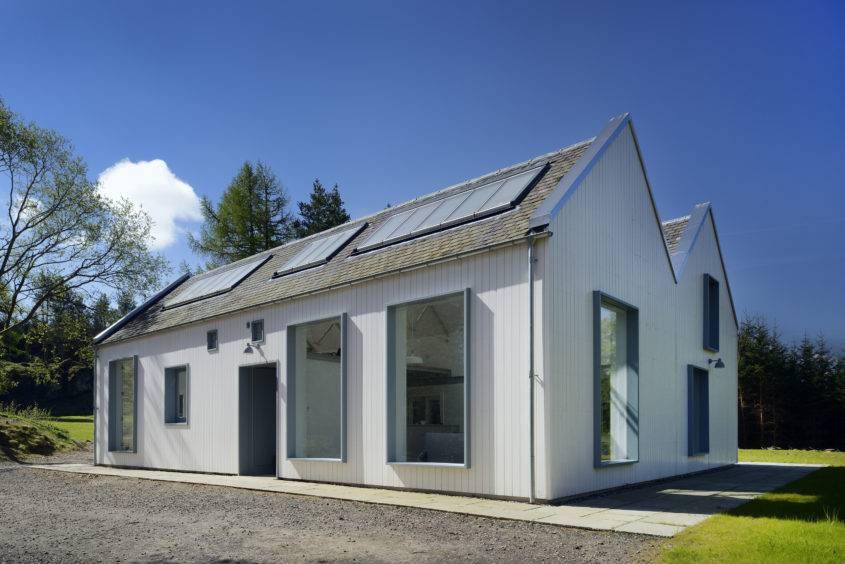 "I'm delighted to say it has exceeded all our expectations.
"Good design delivers benefits for everyone in Angus. For residents, it can reduce energy costs, improve health and well-being, enhance safety, engender civic pride and promote social inclusion.
"We have talented designers and developers here in Angus who recognise the benefits of good design.
"These awards provide a fantastic opportunity to recognise the exceptional development that has taken place over the last ten years and the positive contribution that has been made to our environment.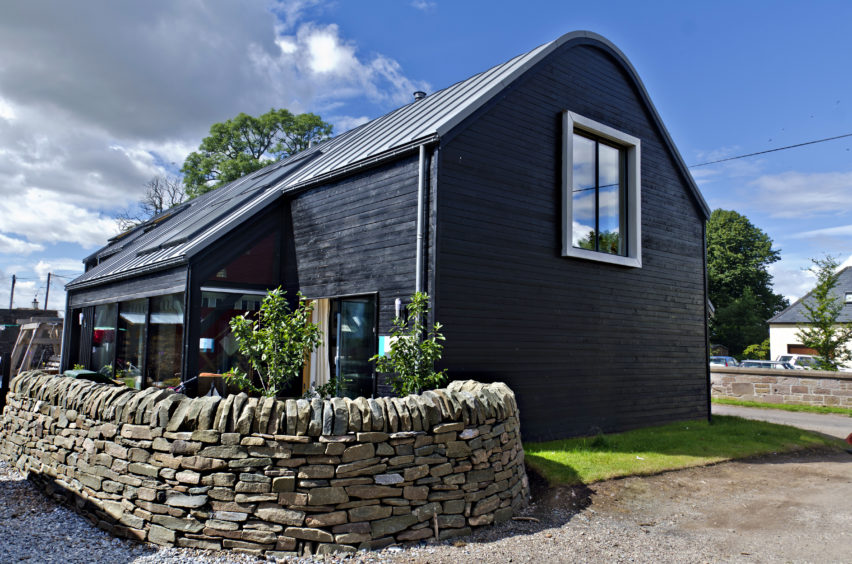 "We also hope these awards will raise the profile of good design by demonstrating what is possible and by encouraging more high quality development."
Category winners were – Best new individual house: Humpty House, Lintrathen. (Client and designers: Ben & Rosemary Scrimgeour / Building Workshop. Sponsor and presenter of award: Brian Binnie – Denfind Stone)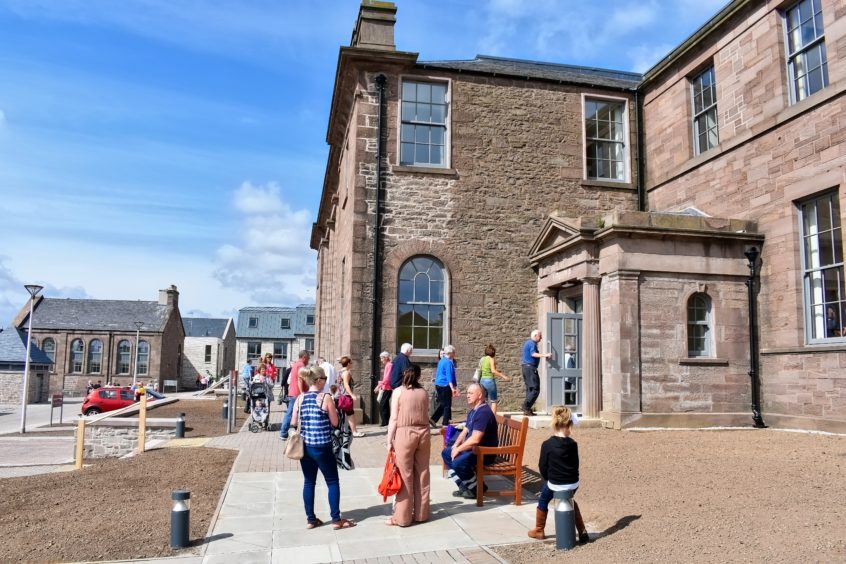 Best new development:  Old Orchard Kirkton of Craig (Client: Mr & Mrs Adam/Mr & Mrs Ross /Mr & Mrs Trail /Mr & Mrs Keillor; Designer: Garry Adam Architect. Sponsor and presenter of award – Mark Guild – Guild Homes)
Best restoration/ conversion:  Chapelpark Forfar (Client: Angus Council Housing Service. Designer:  Angus Council Architects. Sponsor and presenter of award:  Brandon Bryant – Pert Bruce)
Best extension: Usan Coastguard Tower (Client:  John Pullar. Designer:  Garry Adam Architect.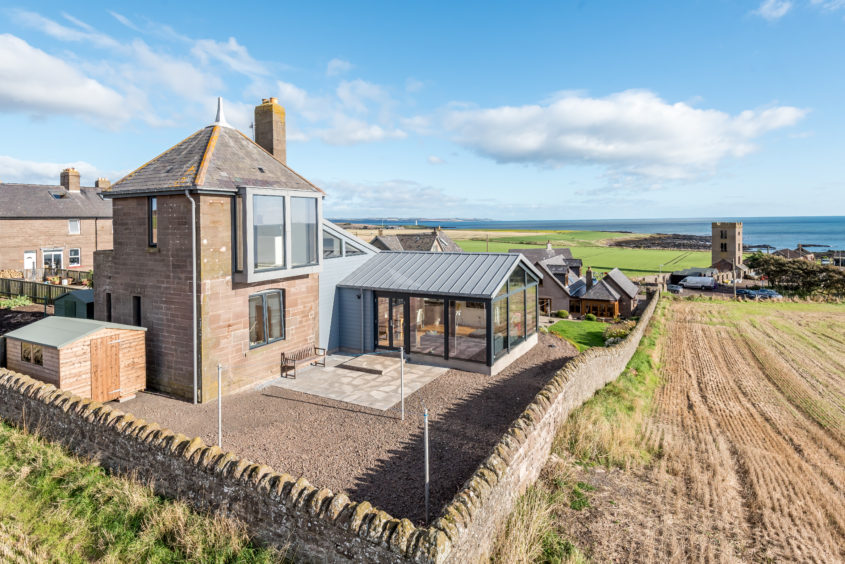 In all, there were 44 entries across the four award categories, encompassing a wide variety and range in scale of development.
The competition judges were Philip Long, director of V & A Dundee; Lucy Byatt, director at Hospitalfield; Graham Brown, The Courier's chief reporter in Angus and Margo Williamson, chief executive of Angus Council.
The council thanked sponsors Denfind Stone, Guild Homes, DJ Laing Homes and Pert Bruce Construction, as well as all those who voted in the awards.