Angus 'pilots' will get care home residents out into the community
By
Jim Millar
May 23 2019, 8.36am
Updated: May 23 2019, 10.20am
Pedal power could bring a "huge range of benefits" to the residents of an Angus care home.
A trishaw — a combination of tricycle and rickshaw — was delivered to Dorward House in Montrose yesterday after a staff-led fundraising campaign brought in over £10,000.
The vehicle was sourced from Cycling Without Age, an international organisation founded in 2012 which fosters activity for the elderly, as well as caring and volunteering within the community.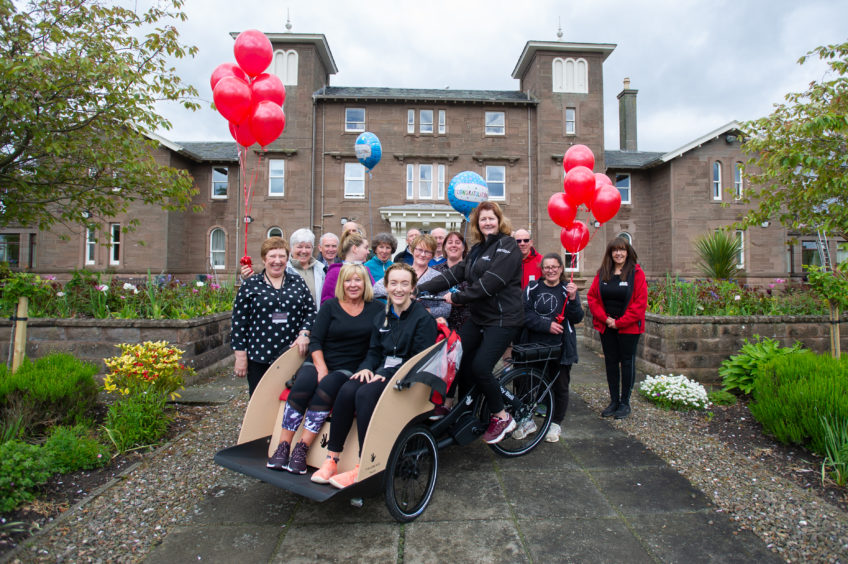 The trishaw will be powered by specially trained volunteers, known as 'pilots'.
Any remaining funds will be used for additional items for the cycle-powered trips including blankets, a picnic set, and high visibility jackets for the pilots.
A spokesperson for Dorward House said: "We currently have around 20 volunteer pilots, and we hope to use the trishaw almost daily, weather permitting, so it should become a familiar and welcome sight on the streets of Montrose."