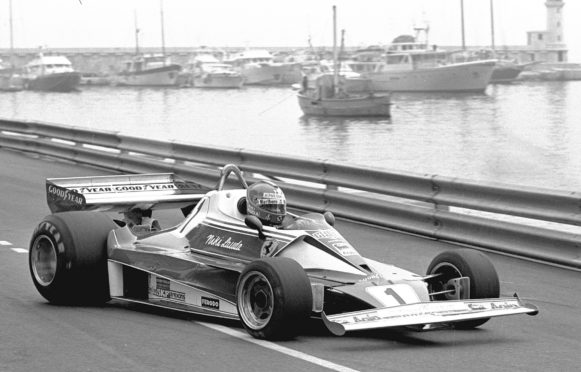 The millionaire's playground of Monaco was missing some if its sparkle at the weekend as the circus of Formula One rolled into the principality.
Hanging over the city state on the French Riviera was the dark cloud of sorrow cast by the tragic death of three-time World Champion Niki Lauda, the straight-talking Austrian for whom tributes had flooded in since the announcement of his passing.
In recent weeks where – good as it was to witness – the return of Tiger Woods to golf's winning rostrum and football teams coming from a few goals down to record a victory were hailed as the greatest comebacks of all time, each pale in that context when set against the life of Lauda.
A fireball crash at the 1976 German Grand Prix saw him given the last rites, but just 40 days later Niki was back in the cockpit and came within a whisker of the World Championship that year, missing out to James Hunt before capturing the crown the following season.
You don't have to be a motorsport fan to be humbled by Lauda's story and the positive legacy which will stretch way beyond the grand prix paddock.
Equally, the ability to impress and inspire is far from the exclusive domain of global sports stars.
As well proved by those involved in the sterling work of Forfar's Pitstop youth drop-in centre.
A few short years after walking through the doors of the Academy Street facility as a painfully shy teenager struggling with the challenges of fitting in to a new life north of the border, Jake Garner was recently on the red carpet for the Edinburgh premiere of a film charting his personal journey.
He spoke confidently to the Scottish Government's Community Safety Minister about the Pitstop and the role he now relishes in helping others who come through its doors, facing the uncertainties he once did.
Jake's story was one of ten showcased to the capital audience in a series of short films around the success of Scotland's Cashback for Communities scheme, through which the Pitstop has benefitted from money seized from the nation's criminals.
That figure may be quantifiable in cash terms, but the worth young people like Jake bring to such projects is beyond measure.
It's a Pitstop performance the inspiring and encouraging figure of Lauda would surely have approved of.