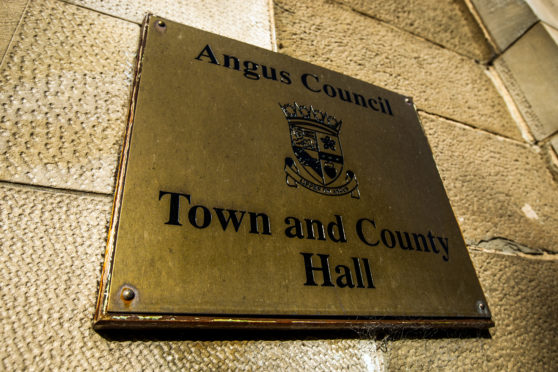 The manager of an Angus Chinese restaurant raided by immigration officials has received a written warning after failing to train staff properly and keep appropriate  records.
A special Angus Licensing Board meeting in Forfar dealt with two cases involving Miss Xue He of the Imperial licensed restaurant and take-away in Dundee Street, Carnoustie.
The first considered a report from Police Scotland Chief Constable Iain Livingstone of Tayside Division which found Miss He had acted in a manner inconsistent with a licensing objective.
Constable Cameron Forbes of Police Scotland told the meeting the premises were raided in a joint operation between the police and Immigration HM Revenue and Customs in April this year.
Two males were identified as working on the premises illegally.
They were arrested by immigration officials and the matter is now being dealt with by the Home Office.
He warned: "The licence holder may be issued with a substantial penalty."
Speaking through an interpreter Miss He, who has held her personal licence since November 24 2017 and is the licence holder for the restaurant, denied the allegations claiming the men were not employees but friends.
Councillor Alex King, SNP member for Arbroath West, Letham and Friockheim, was of the opinion the matter was being dealt with by immigration.
What the board had to consider was the inadequate training records and training for staff in the selling of alcohol.
As well as the warning, Miss He's personal licence was endorsed for five years.
Having considering the report and after hearing from Police Scotland and the licence holder, convener Craig Fotheringham told Miss He she had failed to train staff members in the sale of alcohol under the terms of the current licensing legislation and had failed to keep appropriate training records.
"In light of this this board moves to endorse your personal licence," he said.
"This will stay on your licence for five years and comes into effect immediately."
Members then considered a premises licence review application which referred to a visit to the Imperial on May 31 2019 for a routine licence check.
Daniel Coleman, licensing standards officer, found there were no staff training records.
Miss He advised him only she and her step-daughter, who both hold personal licences, were responsible for serving alcohol.
She told the meeting she employed "five or six" staff members, four of whom sold alcohol.
A Police Scotland review application stated a member of staff was employed with no training and a female member of staff with no training was also selling alcohol.
Committee members agreed to hold a premises review hearing.
They also issued a written warning to Miss He with regard to her failure in staff training in the sale of alcohol and failing to keep appropriate training records.