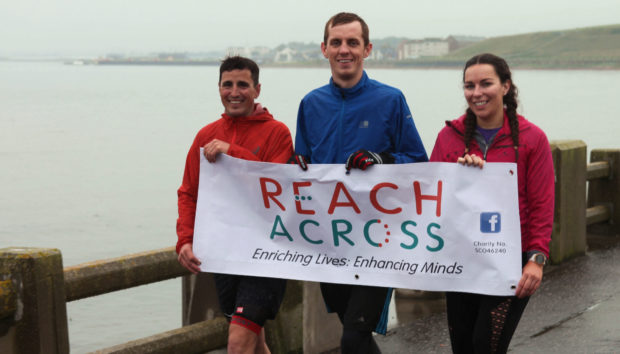 An Angus man taught himself to swim before pushing himself through the pain barrier to complete a mammoth challenge in memory of his late brother.
Ryan Ramsay was not going to let the fact he was a non-swimmer, or a painful knee injury, stop his Iron Man charity escapade to raise money for Reach Across.
He has now been forced to take a year off to fully recover but said it was all worth it.
The Arbroath-based mental health awareness charity Reach Across was born from tragedy after Ryan's brother Ross took his own life in 2013 at the age of 30.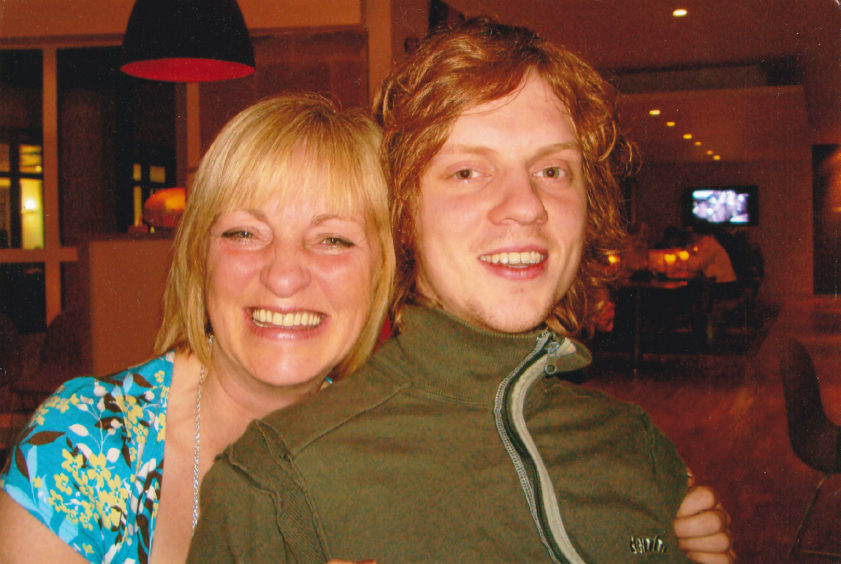 Ross died after going missing from his home in Glasgow where he had embarked on a promising career in the music and theatre industry. He was affected by mental health issues which, ultimately, led to his death.
Ryan has taken on an annual challenge in his brother's memory for the past six years including a three-legged walk which entered the Guinness Book of World Records.
He was joined by Katrina Clark and Pep Bofill for this year's task which started at 9am in Glasgow and finished at Arbroath's Victoria Park the following morning, 22 hours later.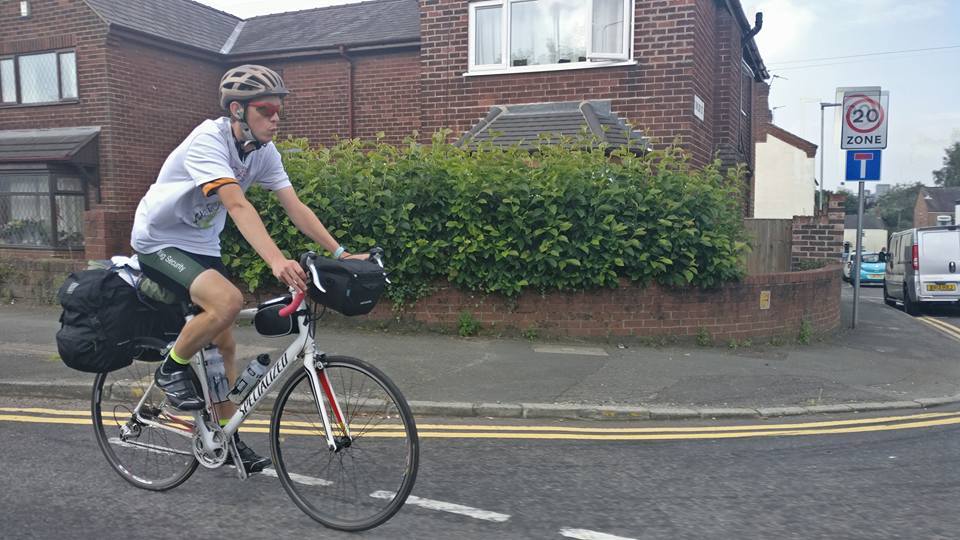 The trio completed a 2.4 mile swim at Glasgow University pool before a 112-mile cycle ride to Dundee and finally, a 26-mile marathon run.
"Reach Across and I have had fantastic support in raising over £1,000 for the sixth year in a row," said Ryan.
"I am overwhelmed by all the local support and how much the charity is growing day on day.
"I have been pestered with a bad knee injury since the world record. I knew I wanted to go from Ross's last home before he passed away, to our childhood home of Arbroath so I didn't want to change that part of the challenge.
"I had to learn to swim and YouTube was a great source.
"I got up early many times to squeeze in my morning swims before work to ensure this challenge ran as smoothly as it could.
"However, through the injury, I'm having to take the year off from now to strengthen up. I won't run again until 2020 but I still believe it has all been worth it."
Ryan said all the tasks have been completed in Ross's memory and having his dad, his colleague Pep and his girlfriend Katrina alongside him for the 22 hours "really helped spur me on".
"The main thing I have learned is not to forget important cycling kit such as the wheel pin and my cycling cleats as this led to over an hour cycling round the streets of Glasgow and with all the traffic lights, it was no fun," he said.
"It took forever, it was so uncomfortable to begin with and took up a lot of valuable time.
"This was tough but I'd still say the world record was the hardest to date.
"Now I am going to rest my sore knee but I'll be back in 2020."
Reach Across has grown with the support of community donations and opened premises in the town's Millgate, including a room called The Haven.