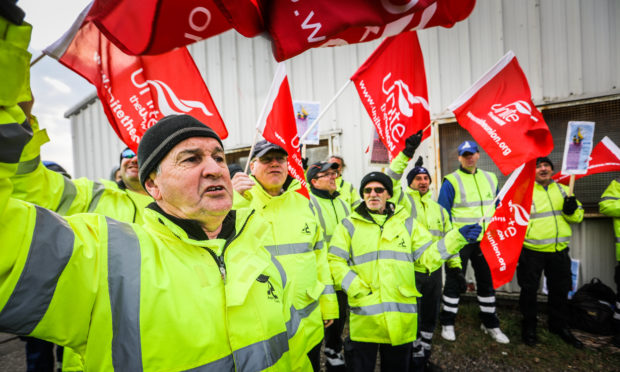 Late-night Angus bin collections have been dropped in a major u-turn over controversial shift changes which sparked strike action earlier this year.
From the end of this month, collection dates will change for thousands of households across the district after council chiefs decided to drop the idea of bin lorries operating until 10pm.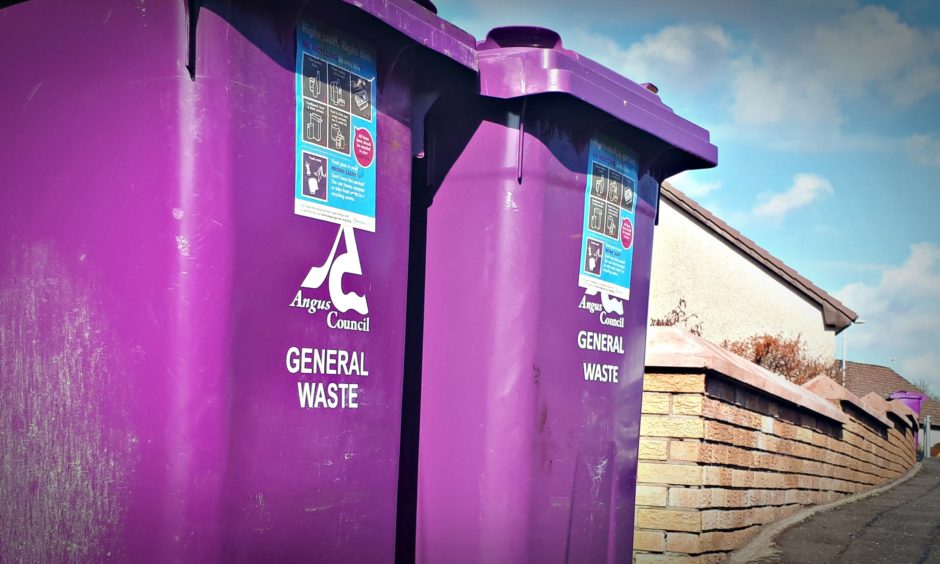 The move had been brought in to save £160,000 a year and take £2 million worth of bin lorries out of the council fleet.
However, the plans were met with bitter opposition from waste staff which led to April picket lines being set up after the Unite union declared a series of two-day stoppages.
Union bosses said the changes would put refuse collectors at risk on dark rural roads and impact on work/life balance for employees.
The original plan of a two-shift system operating 6am to 2pm and 2 to 10pm has been dropped in favour of bins being emptied from Monday to Thursday between 7am and 4.30pm.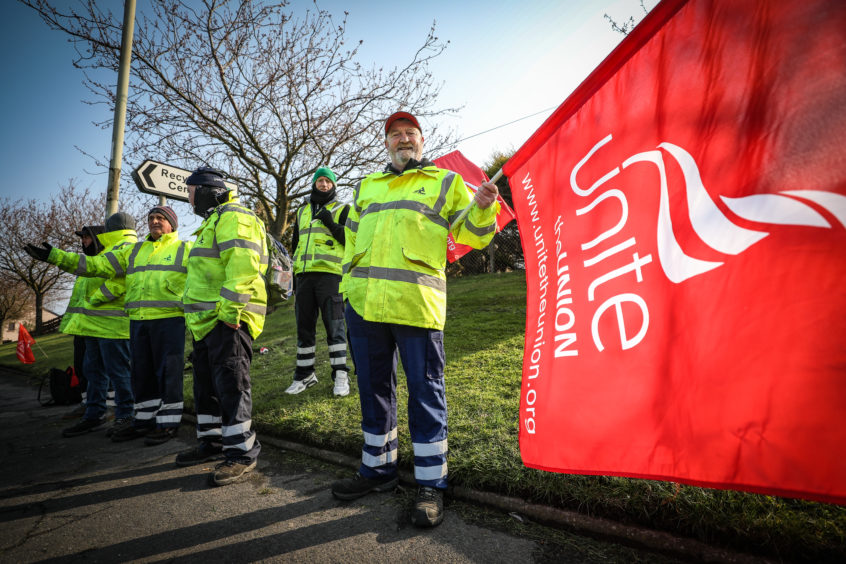 For more on this story, see Saturday's Angus edition of The Courier