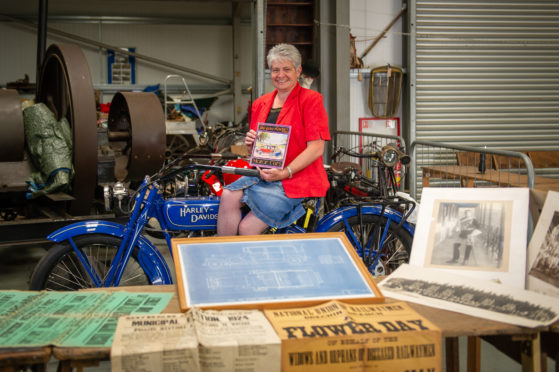 A near 100-year-old military photograph of a Courier Country regiment  is poised to draw interest from buyers across the UK at a major annual event this weekend.
The picture of the Fife and Forfar Yeomanry Armoured Car Company dates from the summer of 1923 and was taken at Annsmuir camp at Ladybank, in the regiment's recruiting heartland.
It depicts eight armoured cars with eight soldiers on each vehicle and officers in front of the line-up, and is among rarities which will be on offer at a sale of books, posters and ephemera at the home of Strathmore Vintage Vehicle Club, near Glamis on Saturday.
The long-running event is a highlight on the Provincial Booksellers calendar and organiser Hilary Farquharson, from Tannadice, near Forfar said a number of local gems had once again been unearthed.
"The Fife and Forfar Yeomanry photograph measures 23 inches wide by nine inches high and is quite unusual," she said.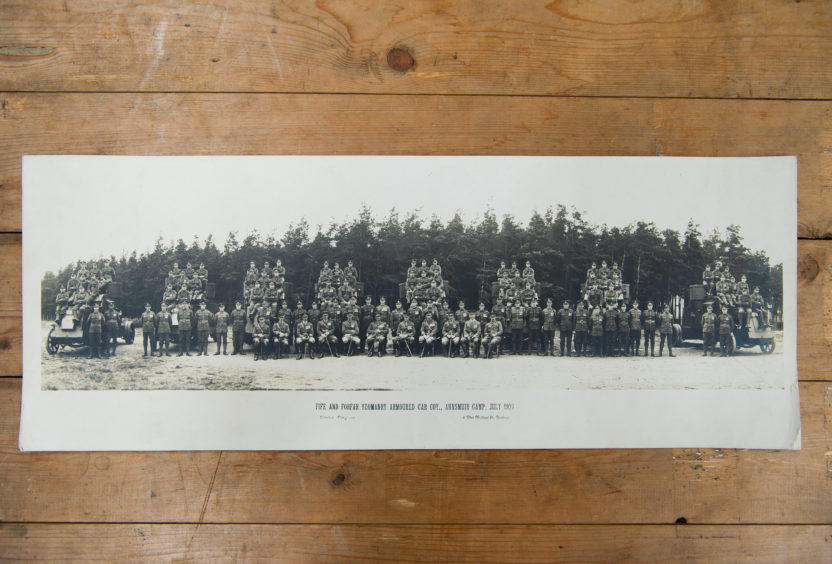 Fife and Forfar was an Armoured Yeomanry Regiment of the British Army formed in 1793 and the Annsmuir photograph would have been taken following its 1920 reconstitution in the Territorial Army, with an HQ remaining in Kirkcaldy.
The following year, the regiment was one of eight converted and reduced to 2nd (Fife and Forfar) Armoured Car Company, Tank Corps, later renumbered as 20th (Fife and Forfar) Armoured Car Company, Royal Tank Corps.
The approach of the Second World War led to a doubling of the Territorial Army, bringing a 1939 expansion in the Lothians to an armoured regiment as the 1st Fife and Forfar Yeomanry and the formation of a duplicate 2nd Fife and Forfar Yeomanry in the same month.
Buyers with a penchant for politics could also be attracted by a municipal election poster of October 1924 in the Burgh of Brechin.
"It shows the four polling stations in City Hall and Temperance Hall and which road/ district goes to which station.
"People were reminded they were allowed to vote for four candidates, but no more than one vote may be given to any candidate," said Hilary.
Another poster advertising the great winter sale of the Brechin United Co-operative Society, including gents' made-to-measure suits for 55/-, could also draw local interest.
Hilary added: "We always have buyers and sellers from across the UK, but this sale always produces a wide range of local books, postcards and other interesting and scarce items which seem to do well."