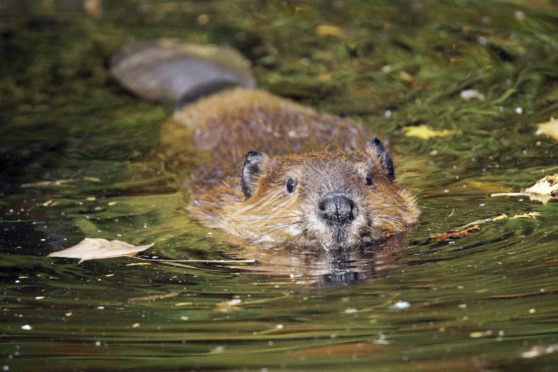 Nature bosses are to look at beaver management in a bid to tackle flooding problems which the controversial animals have been blamed for at an Angus beauty spot.
Dams have already been removed at the RSPB's Kinnordy Loch reserve, near Kirriemuir under a special licence, but regular visitors say the measure has failed to resolve the issue.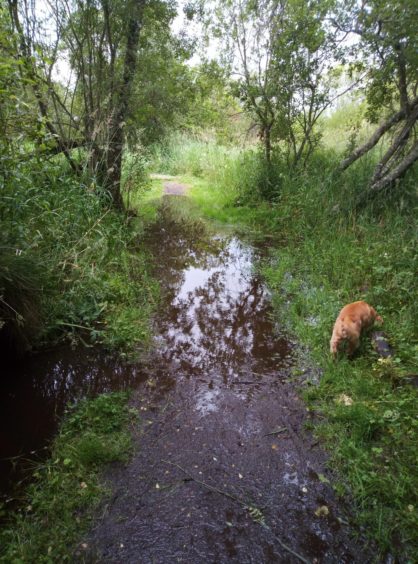 A multi-agency meeting is now planned to consider further ways of combating the problems and strike a balance over public access in areas beavers are colonising.
New legislation came into force on May 1 making it illegal to kill the rodents or destroy beaver dams or lodges.
Regular Kinnordy visitor Helen Taylor, from Kirriemuir, said the flooding problem had occurred repeatedly this summer.
"I have met many members of the public who complain of setting out and having to turn back due to the flooding. It seems a great shame that this access is constantly under threat due to poor management of beaver activity and the water levels," she said.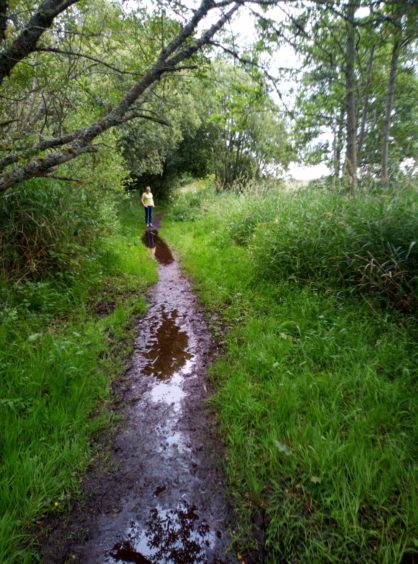 A spokesperson for RSPB Scotland said: "The recent flooding of the Kirriemuir core path is likely to have been caused by a combination of heavy rain and beaver dams downstream from our nature reserve reducing the speed of outflow from the loch.
"We worked with the Kinnordy Estate, who gained a licence from SNH, to remove the dams along with other debris that was blocking the channel and this dried the paths.
"Despite these and other efforts, path flooding is likely to be an ongoing challenge whenever there is heavy rain because water moves through the system very slowly and our ability to control water levels is quite limited mostly due to the shallow gradient of the loch.
"Beavers have many benefits for other wildlife through their activities although they can create issues with management.
"We are keen to find a long-term sustainable solution to paths flooding while maintaining the benefits beavers bring."
Scottish Natural Heritage Tayside and Grampian unit manager, Denis Reed said: "The effect of beavers on infrastructure, gardens and farms does sometimes need to be managed, and we have a mitigation scheme in place to help anyone who is experiencing problems.
"However, this loch and its surrounding wetlands are an internationally important wildlife site, and we know that beaver dams can enhance and restore wetland habitats.
"Any work to the paths needs to balance the benefits that beavers bring to these special wetlands with the opportunity for visitors to access and appreciate the area.
An Angus Council spokesperson said: "A meeting will be held in August to discuss the management of the current flow regime at the loch and the Gairie Burn and through this, opportunities to reduce impacts wherever possible will be sought."