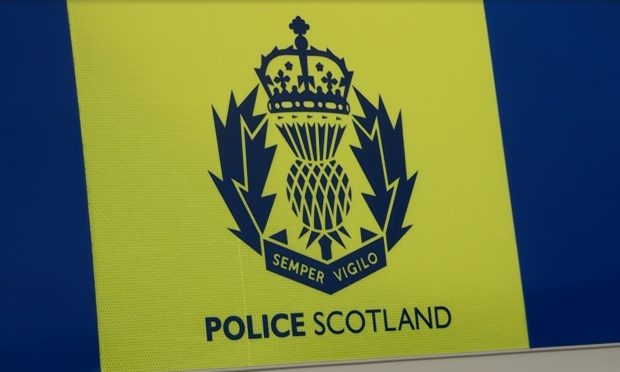 A Tayside farmer has been left counting the cost after thousands of pounds worth of chemicals were stolen from a storage shed.
The theft happened on a farm at Colliston, near Arbroath, between 11pm on Sunday and 7am on Monday.
It is the latest in a spate of similar robberies across the north-east of Scotland.
Detectives are not ruling out links between the incidents.
The latest case comes after figures released by NFU Mutual yesterday showed rural crime stung the Scottish farming industry for £1.57 million last year, up 62.2%.
The Colliston theft involved 1,000 litres of fungicidal spray valued at "well into five figures".
This particular chemical is no longer commercially available in the UK and is quite valuable as a result.
Police Scotland said the spray was contained in 10 litre containers, so a vehicle was more than likely used to take them away.
A police statement said: "It should be noted it is used purely as an agricultural fungicide and is not something that can be used to make other chemical compounds, so we are satisfied this is a theft and not linked to any other type of crime.
"We are aware there have been other similar thefts at farms in the north-east of Scotland in the past couple of weeks, and they may well be linked.
"As a consequence, we ask farmers to check on the security of their storage sheds and compounds, particularly chemical stores, and should they see any persons acting suspiciously around them to call us immediately."
The Angus theft was condemned by Jamie Smart, chairman of NFU Scotland's Legal and Technical Committee.
He said: "All aspects of rural crime remain a blight on those who live and work in Scotland's countryside.
"These high value thefts of chemicals are thankfully few and far between but seem to be becoming more prevalent in Scotland.
"We urge those from across the industry to make sure their buildings, sheds and stores are secure and locks are fit for purpose.
"We need those in the rural communities to be aware of who may be in their communities, report any suspicious activity, take measures to protect their property and utilise services such as Rural Watch to be kept up to date with what is happening in their area."
Anyone with any information which could assist the police with their inquiries is asked to call 101 or speak to any police officer.
Information can be given anonymously through CrimeStoppers on 0800 555 111.