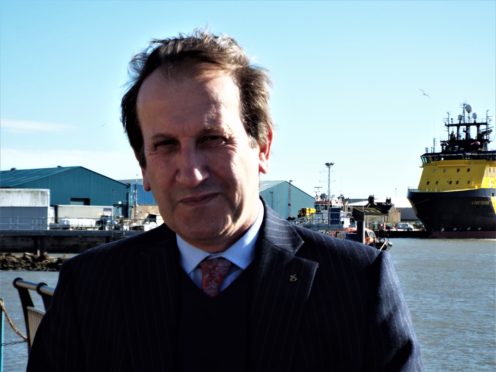 Forfar car enthusiasts may have to find a new home for their hobby after councillors threw out plans to allow them to use lock-ups in the town.
Car fans and a small business currently use the lock-ups and a yard at Craig O'Loch Road to work on their machines.
Neighbours at nearby Queen Margaret's Gait have said the sound of revving engines and grinding metal as well as intrusive flood lights in the winter, is disrupting their quality of life.
One father said the disturbance was so bad he was considering selling his family's "dream home."
Up to four caravans, one of them occupied illegally, were also found to be parked on the former site of the Angus County Press, which is a mixed use area containing homes and businesses, including a car wash.
Councils officials had sought to tackle the problem by reclassifying the buildings, allowing the hobbyists and small business owners to continue, by introducing conditions to restrict working hours and the use of bright lighting.
However, councillors judged such conditions would be unenforceable and voted seven to two to refuse permission to reclassify the buildings.
They accepted council officials would be unable to police the conditions outside office hours.
Councillors were advised the current classification for the lock-ups, which are fully let and have a waiting list, does not allow for hobbyists to work on their machines.
Montrose councillor Bill Duff, SNP, moved an amendment to refuse the reclassification.
He said he had real concerns about the "dumping of cars" which was "out of control" and had "become a mess."
"The scale for me is the issue," he added.
Arbroath West and Letham Liberal Democrat councillor Richard Moore seconded the amendment.
He said: "I used to live next door to a rally driver, who used to tune his engine up of a night, and I know what the residents have been going through in regards to noise."
Tenants of the lock-ups moved to defend their hobby on social media.
Charles Kadoch posted: "Having been at the units for eight years, I can confirm this simply isn't true.
"The complaints only started after the landlords cut down the trees at the rear of the property. Legally noise can be made up until 11pm, but we have a general rule of keeping the noise down after 9pm."