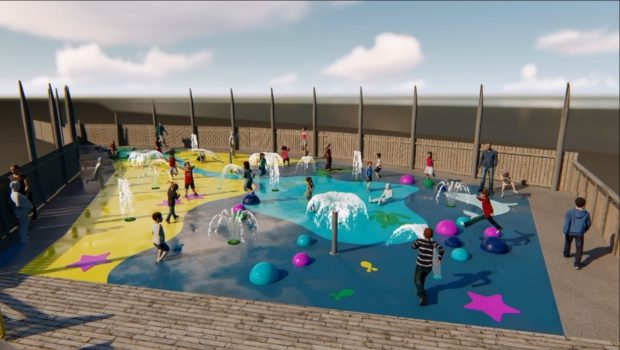 An Angus businessman has been branded "out of order" for his comments about portable toilet provision at a popular play area.
Councillors Mark Salmond and Tommy Stewart hit out after cafe owner Henry Pinder described two lavatories at the Montrose seafront Splash area as unfit for purpose and more in keeping with a building site.
The two independents said the local authority had tried to work with Mr Pinder to offer toilet facilities at his premises when it terminated the lease on the Trail Pavilion, where visitors used to be able to spend a penny, in 2016 but he had refused to help.
Mr Salmond said: "Council staff approached Mr Pinder on numerous occasions to work in partnership with Angus Council with a view to providing toilet facilities for visitors to the town through the Angus Council Comfort Scheme, where businesses receive a payment in exchange for use of the facilities, but Mr Pinder refused.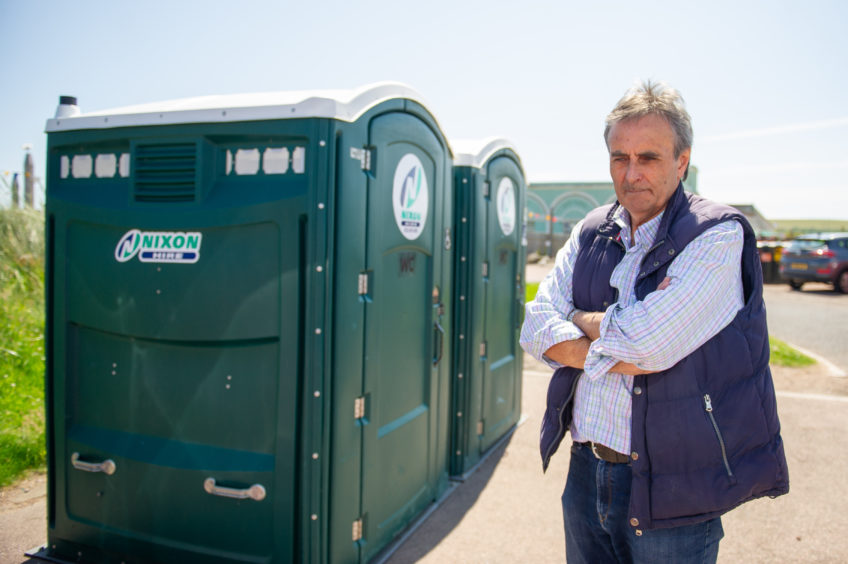 "It's extremely disappointing that Mr Pinder appears to want to create negative publicity for the Montrose Splash area which is where his own business generates its income."
"I would ask him to take a more positive approach and work in partnership with Angus Council for the rest of the 2019 season".
Mr Stewart said the temporary toilets might not be ideal, but they were the best option in the current circumstances.
"We could remove them, but without some sort of provision until the permanent toilets are built, visitors may choose not to come to Montrose Seafront, which in turn would affect Mr Pinder's business."
Responding to criticism that the portable loos were not being adequately cleaned, Mr Stewart said the toilet supplier was contracted to clean and replenish stocks, while a local firm cleans them on a daily basis.
He added: "Plans are being worked on to upgrade the Seafront Splash area and the £300,000 project will transform the main water feature at Montrose Splash.
"The full funding package is not yet in place, however the council are exploring external funding options."
Mr Pinder said he had concerns about the way the Comfort Scheme would have affected his business.
He said: "The trouble with councillors is they have no business or management experience – why would you sell a toilet to build another one?
"The toilets were only being cleaned twice a week until I complained and were so bad that people were using the dunes instead.
"I've been topping up the toilet paper in the portable loos – the councillors should come and do it themselves.
"Our café toilets are on a water meter, and while on average around 300 people a day can attend the area, this can rise to 1,000 people per day," he added.