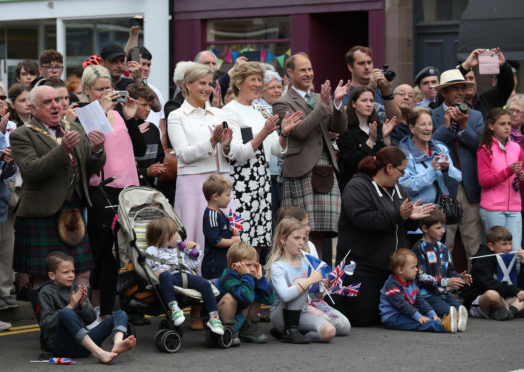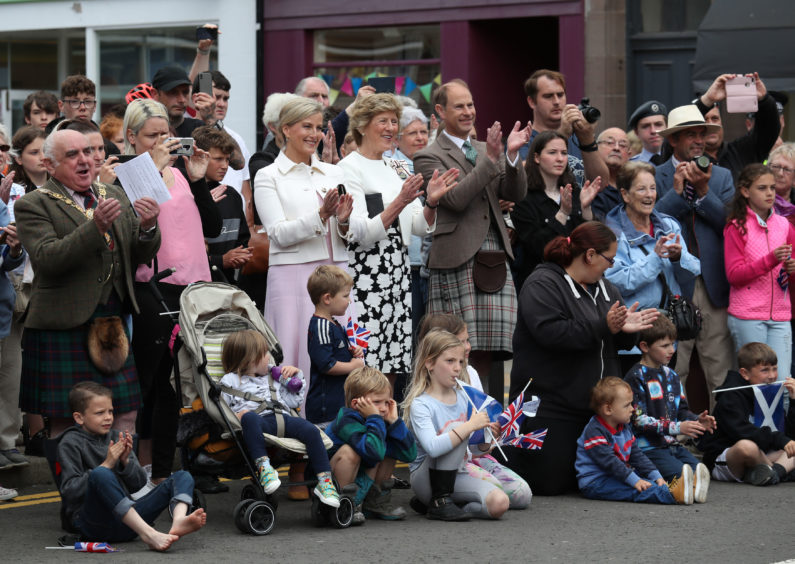 Retiring Angus Lord Lieutenant Georgiana Osborne is to be honoured as a Freeman of the county in recognition of almost two decades of "exceptional" service in the role.
A special full meeting of Angus Council in Forfar unanimously agreed to afford Mrs Osborne the prestigious accolade as she prepares to step down this month following 18 years as the Queen's representative in Angus.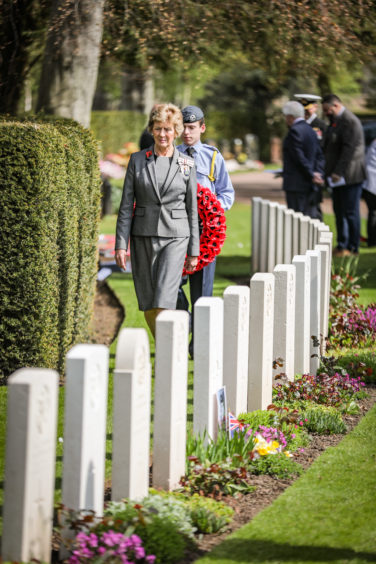 She is to be succeeded by Pat Sawers, the well-known chairwoman of Carnoustie Golf Links.
Angus Provost Ronnie Proctor presented the motion to grant Freeman status to Mrs Osborne, saying she would be a "worthy recipient" of the honorary title.
"Georgiana Osborne has carried out the role for 18 years, which I think is a record for the county and perhaps even Scotland," said the Provost.
"She has arranged visits for The Queen, Prince Charles and the recent welcome to the new Earl and Countess of Forfar, as well as Princess Alexandra.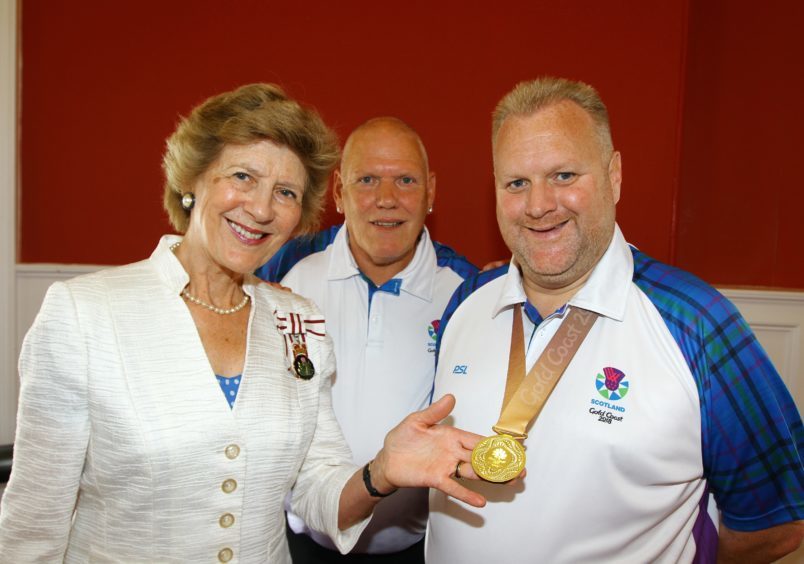 "She was also responsible for arranging numerous events over the years, two of the major ones being the Queen's golden and diamond jubilee celebrations at Glamis Castle.
"Those were great successes and brought money and lots of people into the county.
"She has also been very generous in opening her own home on numerous occasions for charity," added Mr Proctor.
Depute Angus Provost, Forfar councillor Colin Brown said of New Zealand-born Mrs Osborne: "Since coming here she has taken the county to her heart and it gives me great please to second the proposal that she becomes an honorary freeman of the county."
Kirriemuir SNP councillor Julie Bell described Mrs Osborne's appointment to the Lord Lieutenancy as a "paradigm shift" in more than 200 years of the historic role when she became the first woman appointed to the position.
"Given her successor is also a woman I hope we can encourage people to be more inclusive in this capacity and a broader range of people can contribute to the life, health and well being of Angus," she added.
Council leader, Arbroath independent David Fairweather said: "To watch Mrs Osborne in  action with all of the people she met was a joy to behold and I fully support this honour for her."
Plans will now be put in place for a civic ceremony to mark the honour, which will see Mrs Osborne join freemen including ex-Angus Provost, MP and MSP Andrew Welsh, and former Montrose councillor George Norrie.
The honour has also been given to The Black Watch, 45 Commando Royal Marines, HMS Montrose and, most recently, No. 2 Squadron RAF.