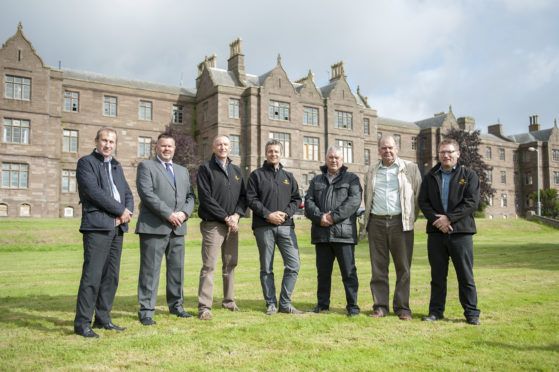 Work has started on the 450-home, £100 million residential redevelopment of the former Sunnyside Royal Hospital site near Montrose.
Almost two years after permission was granted for the 64-acre site developers have embarked on the first phase in a 10-year project.
The work to transform the grounds of the near 240-year-old asylum is expected to create 50 new jobs.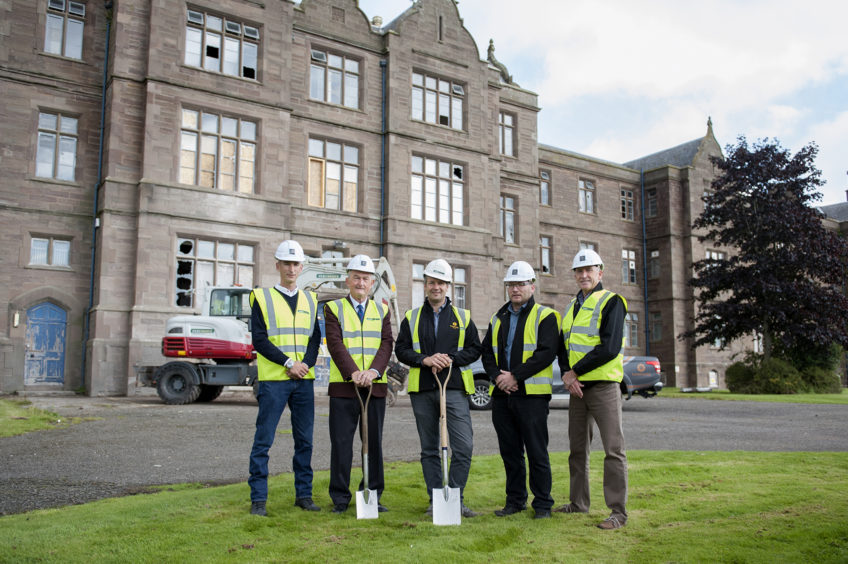 Local politicians said they were delighted to see work begin on the long-awaited project – contrasting it with the derelict and vandal-hit Strathmartine Hospital situation on the opposite side of Angus.
The development is being led by Sunnyside Estates Ltd, a joint venture between local company Pert-Bruce Construction and Edinburgh-based luxury developer FM Group.
The former hospital building overlooking the village of Hillside will remain the centrepiece of the site and is to be converted into 10 townhouses and 24 apartments.
Two new developments of homes, The Woods and The Orchard, will be built in the hospital grounds.
Developers are already in talks with local community trust over plans for the original recreation hall of the main building. A network of walkway and cycle routes will run through the landscaped and mature woodland areas.
Craig Bruce of Pert Bruce Construction said: "As a local, family company we look forward to delivering a high-quality residential development, transforming this magnificent site and ensuring that it will once again be prominent in the local community.
"We are passionate about building quality developments that preserve our country's heritage. In this context we worked closely with the local community and planners to develop proposals that maintain the history and heritage of the former hospital and natural environment along with consideration to both existing and new communities."
The site is now sealed off for construction and the developers have asked locals and dogs walkers to steer clear for the sake of their own safety.
Robert Croll from FM Group said: "Sunnyside Estate represents an idyllic setting, history and a uniqueness seldom found in other sites and we are very excited about bringing it forward."
Montrose councillors gave a warm welcome to the start of work.
Independent Mark Salmond said: "It is great to see the project getting underway. I hope it will generate new vibrancy for Montrose and I'm delighted a local developer is at the forefront of it."
Fellow independent Tommy Stewart said: "This will create new homes, new jobs and benefit the local economy so I am very pleased we are moving on it now."
Sunnyside history
The former hospital building was founded by Susan Carnegie in 1781 as the Montrose Lunatic Asylum, Infirmary and Dispensary, obtaining its Royal Charter in 1810.
Carnegie championed a humane and science-based response to mental health, pioneering at the time, and her enduring influence still enriches the current wave of scholarship on Scottish psychiatry and on women in psychiatry in general.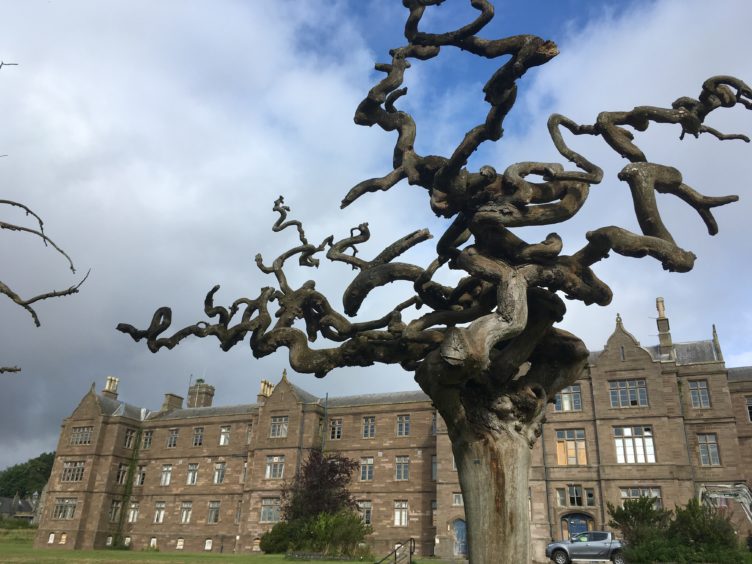 Her enduring influence resulted in the hiring of Dr William Alexander Francis Browne, who is still today considered one of the most significant asylum doctors of the nineteenth century.
Sunnyside Royal Hospital's most famous patients were Charles Altamont Doyle, father of Scottish author Arthur Conan Doyle, who struggled with epilepsy, and iconic Shetland sculptor Adam Christie.
However, after the introduction of Care in the Community in the early 1980s, the hospital went into a period of decline and closed in December 2011.
It was bought from NHS Tayside in 2016 by Sunnyside Estates Ltd.