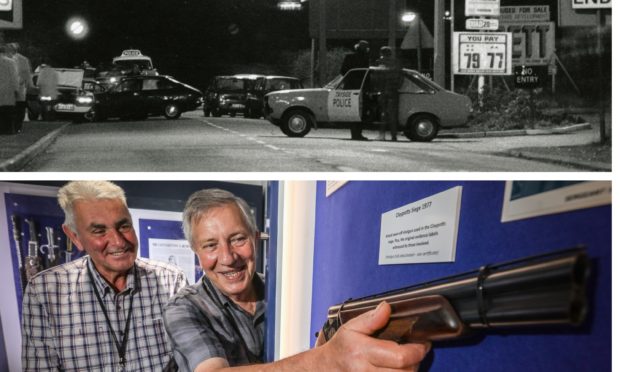 A new exhibition on a dramatic Dundee hostage drama has broken an Angus museum's attendance records.
A double-barrelled shotgun used in the 1977 Claypotts siege was put on display in July at the Tayside Police Museum in Kirriemuir.
The shotgun had been in storage since the siege but was decommissioned and is being seen alongside archive photographs, production labels and testimonies.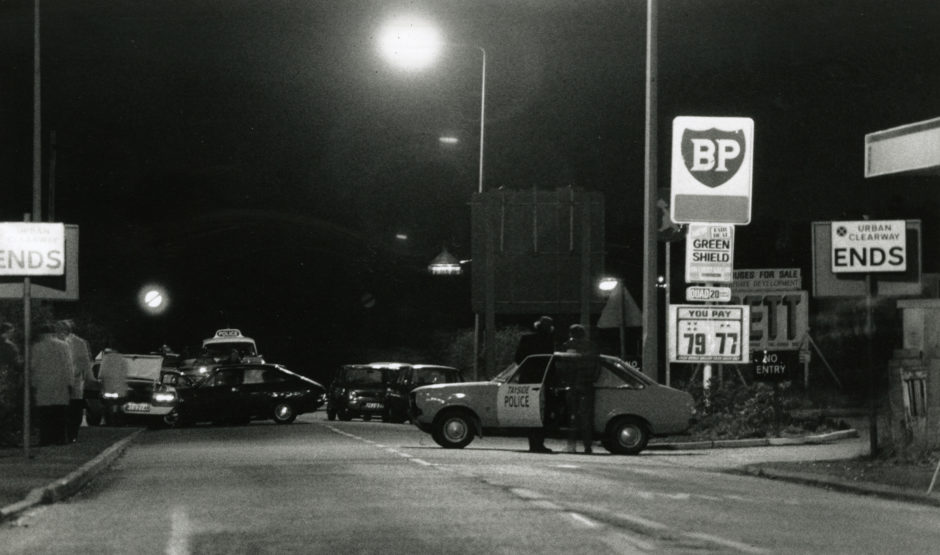 Honorary curator Hamish Gray, a former police officer, said the story prompted a huge surge in visitor numbers which has "exceeded expectations".
Mr Gray said the challenge is now to make next year's exhibition just as exciting for visitors and they've already got some dramatic cases in mind.
Displays being considered include the plot to return the Stone of Destiny to Scotland and the disappearance of Lynda Hunter from Carnoustie which was the first Scottish case to feature on BBC's Crimewatch.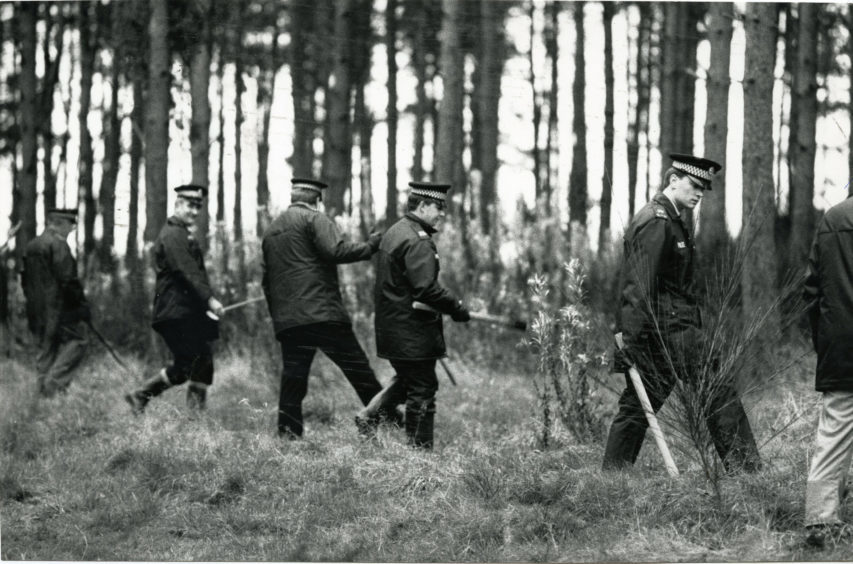 "We have seen 1,000 visitors through the doors up to the end of August which is a figure we'd usually expect in October," he said.
"There has been a marked increase in visitor rates since the Claypotts Siege exhibition opened due to greater publicity and word of mouth.
"The Claypotts Siege has captured the imagination because it's about police going towards danger when everyone else wants to run in the other direction.
"It's all about old-style policing and the visitor numbers we have seen has exceeded expectations."
Mr Gray said they had never broken 100 visitors in one day.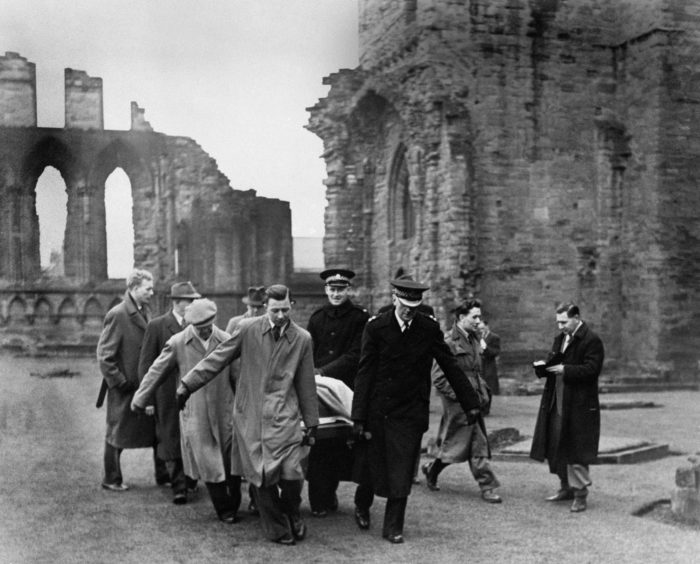 But 128 people came through the door in a single day just after the exhibition opened.
The gun involved in the Claypotts Siege had never seen the light of day since being confiscated from drug addict and double murderer George Morrison 42 years ago.
Morrison was wanted for a double murder in London and headed north with his girlfriend Elizabeth Green who was thought to have family in the Montrose area.
Two days later the couple arrived in the Angus town and Morrison stole a 12-bore double-barrelled shotgun from a gunsmith's shop.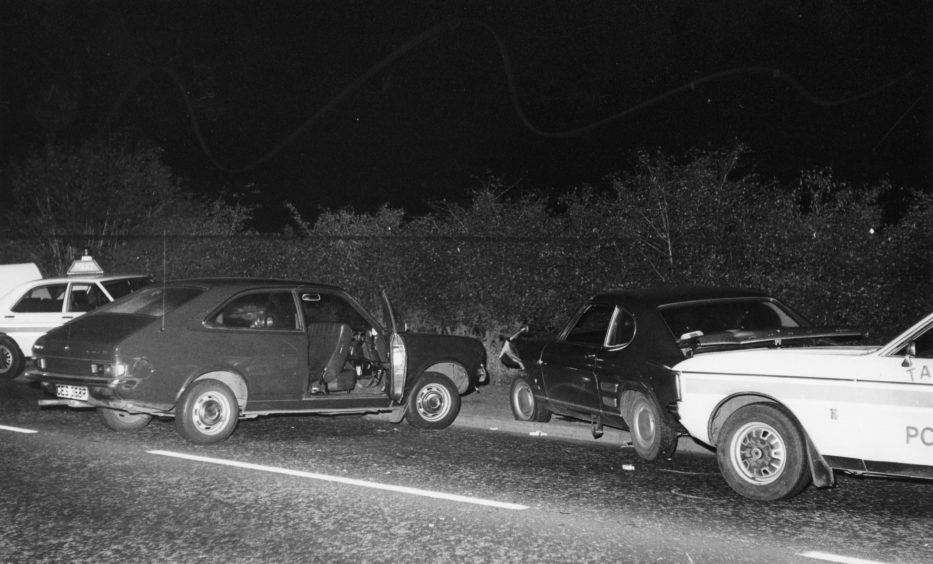 On Friday October 28, he bought 25 cartridges from a gunsmith's in Brechin before he robbed a Montrose supermarket brandishing the shotgun.
However, as customers walked in, Morrison panicked and rushed out for a getaway vehicle.
The couple stopped a Ford Capri driven by oil worker Lee Pascoe and his wife, June, from Auchmithie, claiming his girlfriend had a burst appendix and needed to go to hospital in Dundee.
Police pursued it at high-speed through Angus before a Tayside Police car driven by DC Alastair Taylor and Sergeant Jim Melville rammed it off the road at Claypotts.
Morrison then held Mrs Pascoe hostage in the car for six hours, with a shotgun pointed at her neck.
The final stages of the drama were enacted at a roundabout on the outskirts of Ayr before Morrison eventually gave himself up.
The museum closes this year at the end of October although group visits can still take place after that by prior arrangement.
The team are also looking for more volunteers to come forward to join them and people can get in touch on the Facebook page.