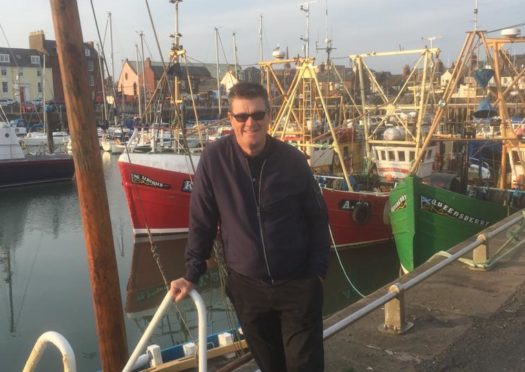 An Angus man has told how he has turned his life around to help others after a 'lightbulb' moment in jail.
Seven years ago, Robert Marshall, 54, from Arbroath, was a burnt-out alcoholic who was homeless and had hit rock bottom.
He had just been convicted of drink-driving for the second time and was serving a three-month stretch in Perth Prison.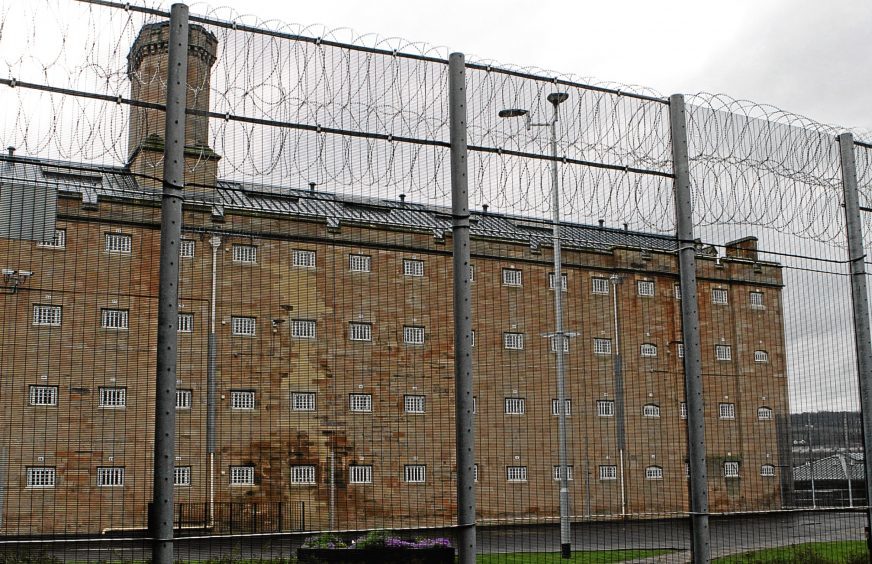 Mr Marshall said it was the best thing that ever happened to him.
"All I was doing was ducking and diving bullets," he said.
"I remember sitting with a litre of vodka and just wanting to go to sleep and never wake up.
"I was an alcoholic with suicidal tendencies and I couldn't see how I could get out of this."
He spoke to a SMART Recovery volunteer during his time in prison which he described as a 'lightbulb moment'.
"I was so close to killing myself but I started to think there was something to live for," he said.
"I had experienced that understanding and now I wanted to use my own experience to help people struggling with addiction.
"I wanted to instill that hope in people that you can do it – you can do something with your life."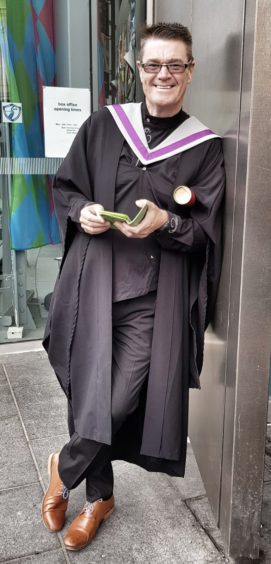 Once released from jail he enrolled at Angus College and has been studying ever since.
He got a qualification in Person-Centred Counselling and Psychotherapy from the University of Highlands and Islands and is currently working towards being a counselling supervisor.
During this period he has also been facilitating and counselling at various addiction groups across Dundee and Angus including SMART Recovery and Tayside Council on Alcohol.
Mr Marshall said he is possibly even more passionate about sharing tools and strategies that empower and enable them to move towards more fulfilment and achievement.
He has now launched Shape Therapy to 'restore and develop physical and mental wellness so that individuals can be better versions of themselves'.
Shape Therapy will be available to both individuals and businesses.
The first four-hour core foundation module is taking place at the Woodlands Hotel in Broughty Ferry on September 27.
Mr Marshall said Shape Therapy can help to "offer a way to reconnect, by giving us a better understanding of ourselves, eventually leading us to be better versions of ourselves, and enabling us to offer this to others in our lives".