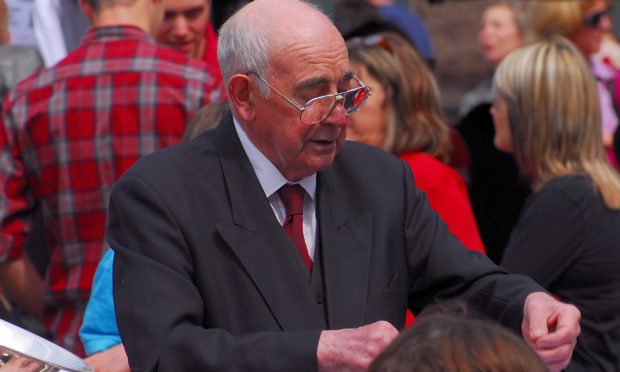 Tributes have been paid to "inspirational" Montrose family man and bandmaster Jim Easton, who has died aged 91.
The Montrose Town Band musician, who only stepped down from his role at the head of group in May, passed away in Fordmill Care Home on Tuesday.
He had two sons, seven grandchildren and 13 great grandchildren.
Granddaughter Karen Easton, also from Montrose, led the tributes.
She said: "He was just a great family man. When we were going on family trip somebody would always ask 'who's going to pick up Grandpa.'
"If he met somebody in the town, he loved to go for a cuppie and a chat," she added.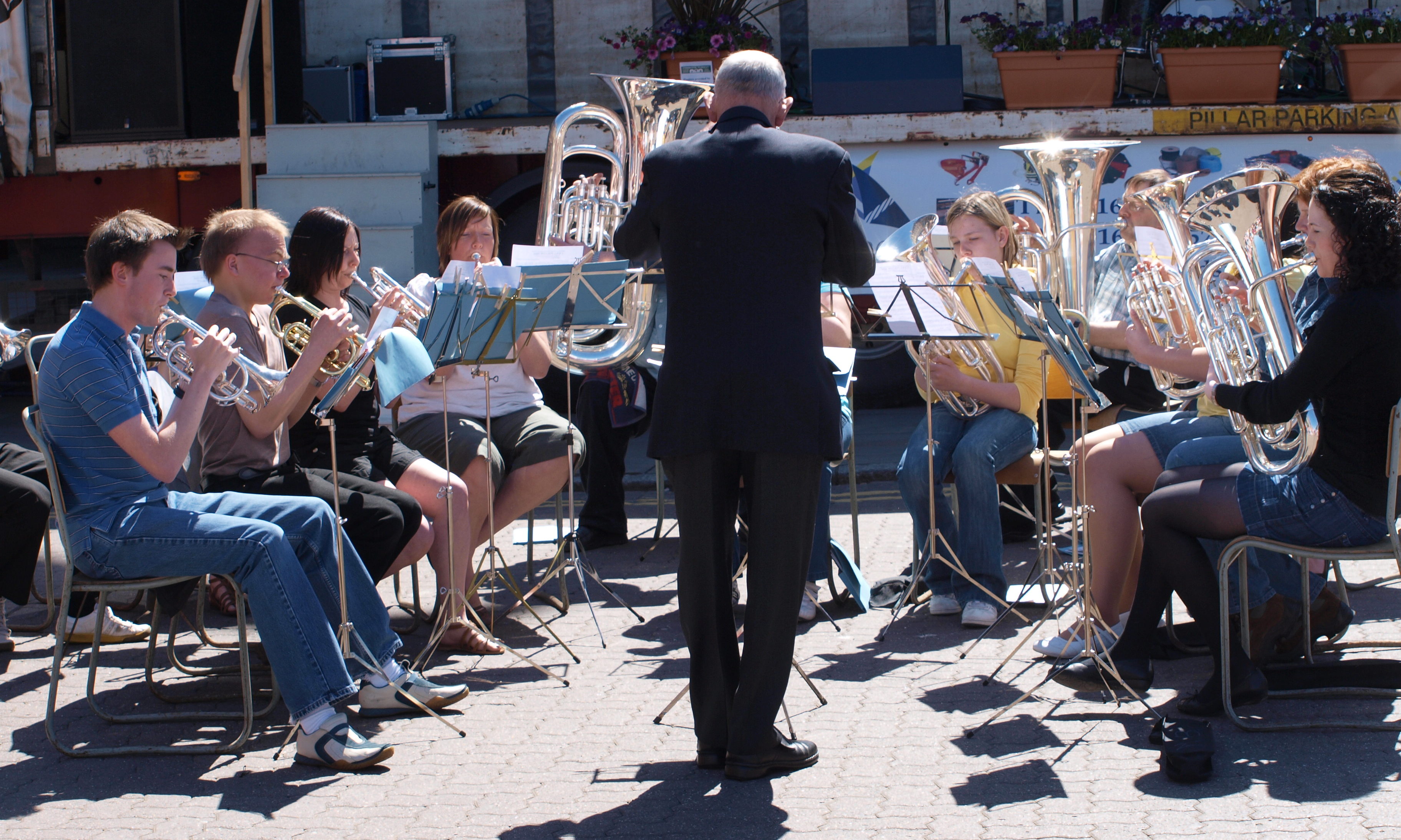 Jim had, only days earlier, made an emotional appeal for a volunteer to come forward and replace him at the helm of the group.
Band president Graeme Clark said: "It is an irreplaceable loss. I have known him for more than 40 years. He was Mr Town Band.
"Everyone is very, very, sad and have been sharing memories of him."
Jim had twice been named Montrose Rotary Club's Citizen of the Year, first in 1985 and again in 2009. He was the first person to receive the award twice.
He was given the special honour in recognition of his services to the town through music.
His connection to the 125-year-old community band go back more than 70 years, entering it as a boy, leading it and overseeing music tuition for young players in the junior band.
The retired joiner had been one of the group of tradesmen in the 1940s who had refitted the band's rehearsal space in Queens Close, off High Street.
His father Richard played the bass trombone before him.
He first became unwell in May this year and was forced to put his baton down while recovering from a spell in Ninewells Hospital.
The band's annual summer concert was cancelled while the group tried to find a temporary replacement.
Jim gave an interview to The Courier, encouraging a replacement to come forward.
He said: "You need one or two things – a fair bit of knowledge and to be nice to everybody. Tolerance. That is the most important one.
"There's not many folk prepared to dedicate the time for that. It's a very big commitment," he added.