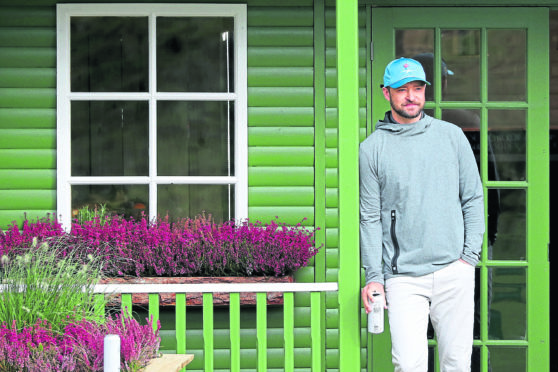 Pop superstar Justin Timberlake has told how playing golf over the past week in Tayside and Fife has been a dream come true.
Timberlake appeared in the Alfred Dunhill Links Championship alongside world number four Justin Rose for the first time.
The pair previously played together at the AT&T Pro-Am at Pebble Beach in California and it was there that they came up with the idea of teaming up again in Courier Country.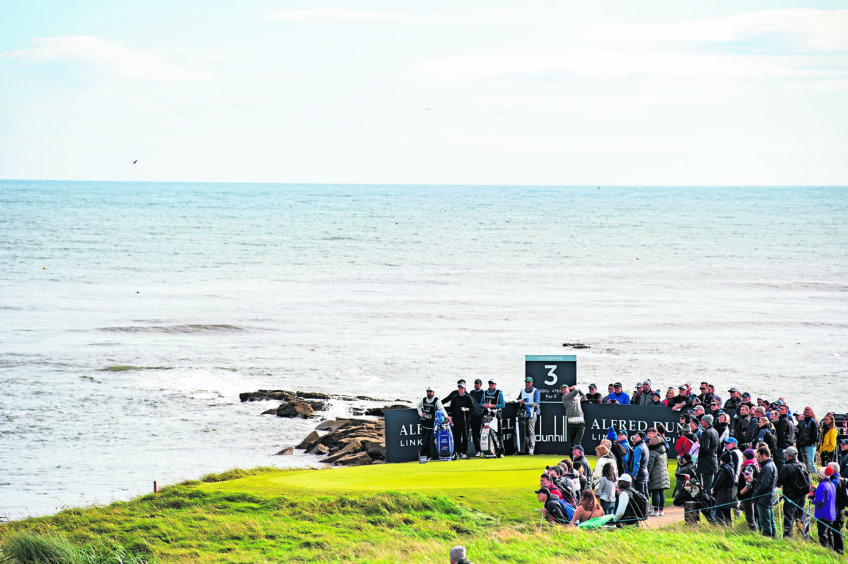 "I've always seen it on television and thought it would be so fun to play," he said.
"These golf courses are on the list of classics so to get to be here with one of my buddies has been a dream come true."
He used to have a tournament named after him on the PGA Tour, the Justin Timberlake Shriners Hospitals for Children Open, which took place in Las Vegas.
Timberlake, who is a member of Liberty National Country Club in New Jersey, was supported from the sidelines by his actress wife Jessica Biel during his special week in this part of Scotland.
Timberlake said golf is the perfect antidote to a relentless touring schedule.
"I think that's why I fell in love with the game because it's always a great break for me just to get away."
Other amateurs playing at Carnoustie, Kingsbarns and the Old Course last week included boxing hero Wladimir Klitschko, cricket legend Shane Warne, Dutch football star Ruud Gullit, Peter Jones from Dragons' Den, and Ghostbusters actor Bill Murray.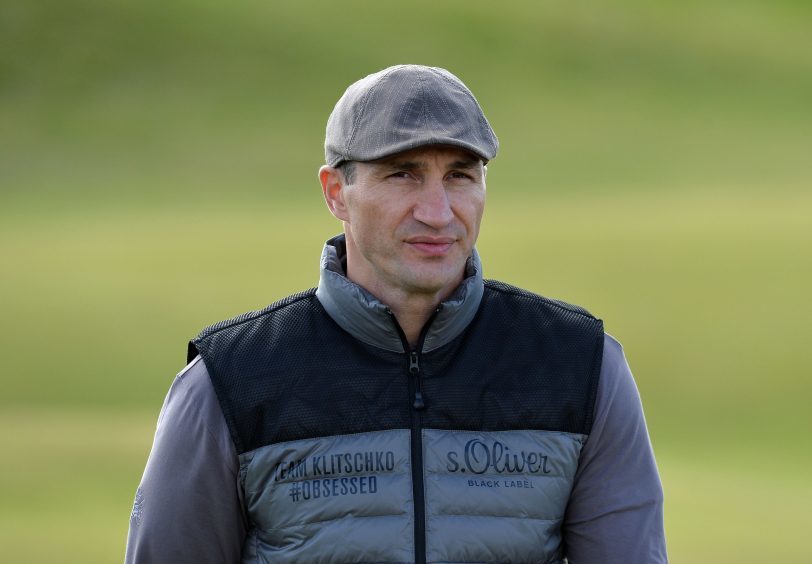 Klitschko said: "I'm enjoying myself and I'm not getting too crazy about it because that approach made me almost quit golf.
"My expectation levels were very high in boxing but when I turned to golf there was nothing happening and I felt like I was the worst player ever.
"I was so upset with myself and there's not anyone who can influence your game.
"I'd be in a bad mood and everyone around me would know about it.
"My attitude now is to take it easy.
"It's a long process but I'm improving and I'm definitely better than last year."
Westlife singer Brian McFadden said golf was now just as important as music in his life.
"I played golf as a kid, then took it up again about seven years ago," he said.
"I'm very competitive."
McFadden said he was also a firm believer that the camaraderie of the event helps to improve his golf.
A spectacular fireworks display lit up the night sky in St Andrews on Saturday night ahead of Sunday's final day of play.