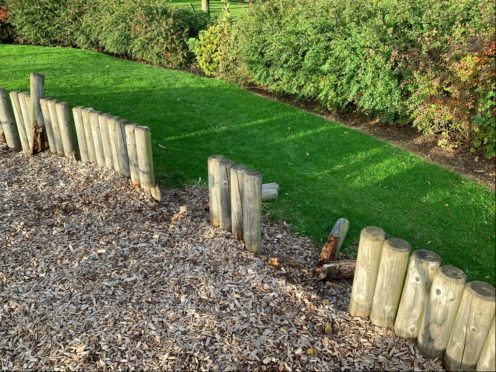 Councillors have reacted with anger and disappointment to the latest costly vandalism attack in Angus.
Criminals trashed timber fencing surrounding the popular playpark at the entrance to Arbroath's busy Saltire leisure centre, with around 30 of the substantial wooden posts snapped in the weekend incident.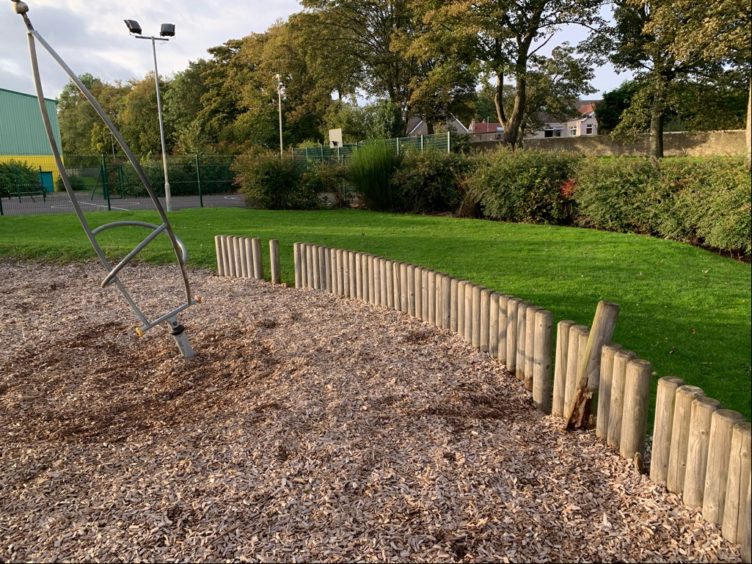 Police are investigating and it is hoped centre CCTV may provide clues to the culprits' identities but the vandalism has been widely condemned.
Arbroath East and Lunan Conservative councillor Derek Wann said: "I have spoken to the staff at the leisure centre and the police have been informed and CCTV footage has been handed over.
"This is more mindless vandalism and costs for the public purse to repair.
"The Saltire playpark is a great location for children and youths to play but there is no need by the minority to disrespect the place."
Mr Wann, the authority's children and learning committee convener said: "Again I would urge that parents and carers try their best to keep any eye on their youngsters."
Independent colleague Lois Speed said the attack would not diminish ongoing partnership work to deter young people from getting involved in anti-social behaviour.
"It's pretty horrendous to see this and it's upsetting for the people whose wee ones love this playpark to have to explain to them what has happened in what should really be a safe place for them to enjoy.
"It's a busy place and very popular with families who may be going there to take part in leisure sessions at the Saltire."
Ms Speed, who is vice-convener of the children and learning committee, added: "The amount of vandalism we are seeing, not just across Angus but farther afield, is so disappointing.
"There have been great efforts made on preventative work to support young people who may be on the cusp of getting caught up in the type of behaviour we do not want to see in our communities and while this is disappointing, it will not deter us from doing all we can to continue that.
"I continually bang the drum about the good work so many of our young people are doing and the acts of kindness they often carry out, so it makes you upset when something like this happens."
An Angus Council spokesperson said: "Vandalism is completely unacceptable and it impacts directly on our budget and in this instance prevents people from enjoying the play park.
"Thanks to our team who worked hard to make the site safe for users, and to Angus Alive for their rapid response to tidying up the site and reporting the incident to the police. Anyone with any information should contact Police Scotland on 101."
Arbroath's anti-social summer included a window smashing spree in August which caused an estimated £3,000 of damage at the Grant Road premises of the Angus Carers charity in another weekend attack.
Vandals also slashed holes in community club football nets and an earlier incident in which polytunnels and bee hives were destroyed at a local farm led to a number of youths being charged with vandalism and fire-raising.