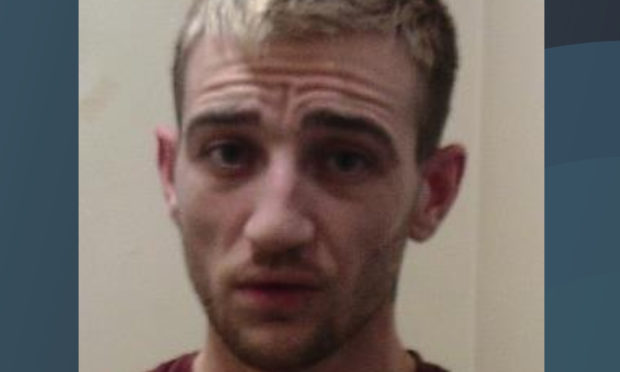 Detectives who helped snare a serial rapist from Fife have paid tribute to the courage of his victims after he was sentenced to nine years behind bars at Edinburgh High Court.
Lee Thomson, 26, from Oakley, has been jailed for a catalogue of serious sexual and violent offences against three partners between 2012 and 2019.
Thomson previously had his name added to the sex offenders' register after a jury at the High Court in Livingston found him guilty of six rapes.
He was branded "a controlling denigrating bully" and "a dangerous and manipulative man with clear anger control issues" by a solicitor representing his victims.
In addition to the sexual offences, he was convicted of repeatedly assaulting all three of his victims, smashing one young woman's cheekbone and leaving the others covered in bruises.
He was also found guilty of abducting one young woman by locking her in a house, ripping out the internet connection and taking away her mobile phone and laptop so she couldn't contact anyone.
Thomson had denied rape, claiming all his victims had consented to sex.
But after hearing almost identical accounts of how he bullied the females into having intercourse, even forcing himself on two of them while they were asleep and incapable of giving consent, a jury found him guilty as charged.
Commenting on the sentence, Detective Constable Lesley Couper, at the Divisional Rape Investigation Unit in Glenrothes, said: "The accused has been found guilty of a number of charges including multiple rapes, physical assaults and abduction.
"He carried out a sustained period of physical and sexual abuse against three partners over a period of seven years and caused one of his victims to sustain a severe injury.
"I must pay tribute to the bravery of these women for having the strength to come forward and report the years of abuse they endured and commend them for the courage they have shown throughout court proceedings, which has been instrumental in securing this conviction.
"I hope that today's outcome gives the women some sort of closure and sends a clear message to anyone who thinks it's acceptable to treat anyone in this way."
The young women aged 20, 24 and 25 – who can't be identified for legal reasons – corroborated each other's evidence of his offending over a seven-year period from 2012 to 2019.
During the trial, one of Thomson's victims said she did not realise she was the victim of rape until police told her saying no to sex made it illegal.
She told jurors: "I felt rape was too high for what happened. I didn't think a boyfriend could rape a girlfriend."
It later emerged he had numerous previous convictions for stalking, threatening and abusive behaviour and domestic violence.