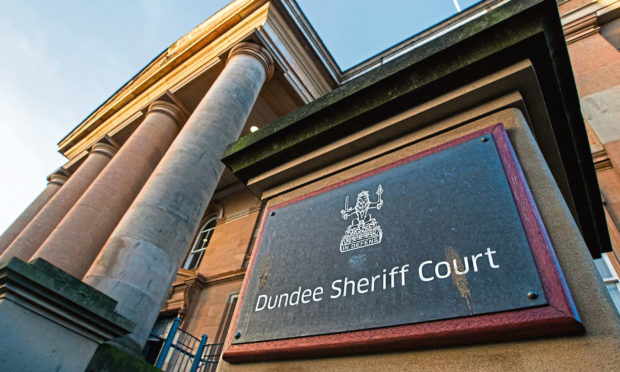 A teenager accused of dealing crack cocaine and heroin was ordered to get out of Scotland by midnight in return for being released from remand yesterday.
Remi de Leprevier, 19, was granted bail with a condition to leave Scotland within 12 hours and to not return north of the border.
The teenager agreed to the bail condition and Dundee Sheriff Court was told his mother was available to immediately drive him to England from HMP Polmont.
The court was told De Leprevier planned to stay in Magpie Close, Enfield, and would only come back to Scotland for court-related matters.
He had previously been remanded in connection with allegedly using "cuckooing" tactics to sell drugs as part of a serious organised crime gang.
The Crown alleges the teenager spent several months dealing crack cocaine and heroin around various locations in Perth and Falkirk.
Depute fiscal Eilidh Robertson earlier told the court De Leprevier had allegedly targeted vulnerable victims and taken over their homes – known as "cuckooing".
He is alleged to have sold class A drugs at Perth's B&M store and at flats in the city's Stormont Street and West Mill Street, as well as Knowehead Road, Redding, Falkirk last year.
Miss Robertson said: "It was on May 21 2019 that the accused first came to the attention of police in Scotland in Perth.
"It is alleged he moved into a vulnerable man's home and took over that home against his wishes and used it as a base to deal drugs from – known as cuckooing.
"He came to the attention of police about four weeks later, again cuckooing from a different house. On December 11, he came to police attention again.
"He moved to Falkirk and was allegedly again cuckooing in another vulnerable individual's house, dealing crack cocaine and heroin."
She said the alleged behaviour came to light because vulnerable individuals had informed social work.
Earlier this year, Sheriff Lorna Drummond remanded the accused after calling him a "substantial risk", but a trial scheduled for July had to be put off due to the Covid pandemic.
The Crown yesterday removed its objection to bail but asked for special conditions to be imposed.
De Leprevier denies being concerned in the supply of crack cocaine and heroin in Perth and Redding on various occasions between May 18 and December 13 2019, as well as a number of other offences.
The case was put off yesterday until April 2021.