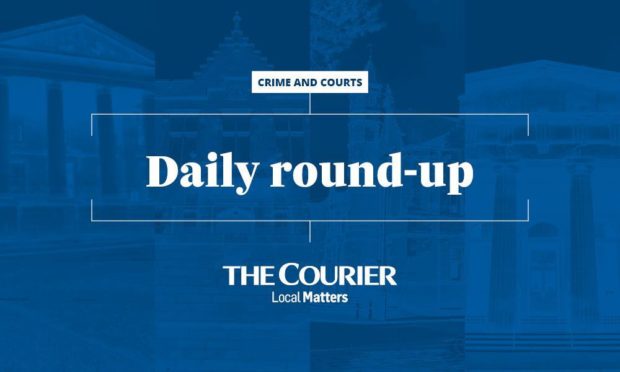 Dig into the Wednesday court round-up.
Denies putting his junk in bin
A Glenrothes man has denied exposing his genitals and publicly simulating sexual intercourse with a bin.
John Lilly, of the town's Clyde Court, pled not guilty to a public indecency charge which alleges he exposed himself and simulated sexual intercourse with a refuse bin at Laxford Road.
39-year-old Lilly denies the alleged actions of October 16, 2020.
On the same date, he is also alleged to have assaulted Robyn Goodsir by repeatedly spitting on her face and pushing her on the body to her injury.
Lilly is accused of acting in a threatening or abusive manner towards her by repeatedly making derogatory remarks, threatening to blow up her home and repeatedly wrapping a belt around his neck.
Lilly also denies breaching a curfew and being in possession of a lock knife without lawful authority on March 2.
He is scheduled to appear back in court on August 3.
Serial rapist
Read here how Dundee serial rapist Michael Waribo targeted children "nearly every day" for more than a decade. He faces a lengthy prison sentence after being found guilty by a jury at the High court in Aberdeen.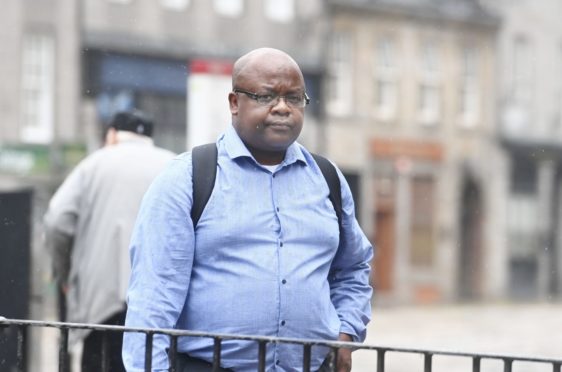 Assault and drugs charges
Hector Duncan, 53, is charged with endangering a woman's life by choking her at an address on Peddie Street, Dundee, on March 11.
It is alleged Duncan was also concerned in the supply of heroin on the same date.
Duncan denies seizing the woman's throat, pinning her to a bed, compressing her neck and restricting her breathing.
She allegedly had her hair seized by Duncan before being dragged to the ground, thrown against a wall and punched repeatedly on the head.
Duncan, a prisoner of HMP Perth, faces separate allegations of challenging police officers to a fight and possessing etizolam, a Class C drug.
Duncan pled not guilty to the charges.
Sheriff Gregor Murray fixed a trial for January and continued to remand Duncan in custody meantime.
Pervert dodges jail
Read here how pervert archer Karl Paddon, from Fife, dodged a jail sentence despite having child abuse material and placing an underwater camera in his shorefront jacuzzi to film young women without their knowledge.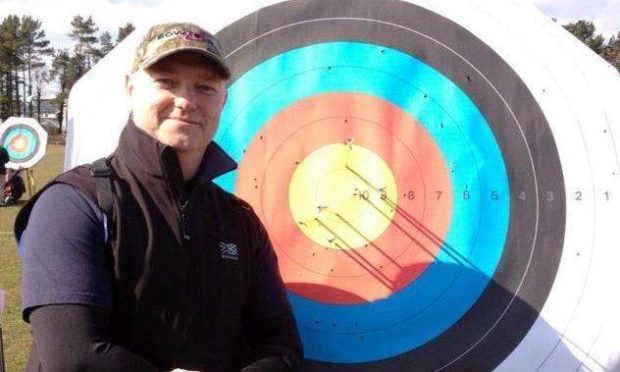 Hospital tantrum
A woman who threw a tantrum at Kirkcaldy's Victoria Hospital will be sentenced next month.
Dawn McGauchie, 49, of Victoria Road in Buckhaven, admitted assaulting hospital security officer Linda Thompson while she was working in the foyer on July 10 2020.
She behaved in a threatening or abusive manner at the hospital, repeatedly shouting, swearing and spitting on the floor.
She also assaulted Constable Reece Laird on Leys Park Road in Dunfermline that same day.
She will be sentenced on August 17.
Prison smuggler
The brother of a death crash driver has been jailed for trying to smuggle drugs into Perth Prison. Read here how Scott Cameron feared his brother was being threatened and has now ended up in prison too.
Roll-up 'robbery'
HMP Perth prisoners Daniel Blake and Edward Prus along with Alexander Whyte, of Hepburn Street, Dundee, allegedly attacked a man on the Dundee's Provost Road on August 12.
The trio allegedly seized the man's body, placed him in a headlock and restricted his breathing before dragging his body and lifting him from the ground.
Prosecutors allege the attack caused the man to suffer injury and was to the danger of his life.
Blake, 42, Prus, 39, and Whyte, 44, allegedly robbed the man of a roll-up, £60 in cash and a mobile phone.
A separate charge alleges Blake assaulted Simon Pedgrift, a force support officer, at police headquarters, West Bell Street, by seizing his body, causing him to fall before holding him down and struggling with him.
Blake claims he acted in self-defence.
Solicitors acting for the trio tendered not guilty pleas on their behalf when the case called at Dundee Sheriff Court.
A further first diet was fixed for September.
In case you missed it…
Tuesday round-up — Fire, fraud and taxi indecency
Monday round-up — Fisherman's surprise and chemist blaze threat
Friday round-up — Bogus workman and police chase
Thursday round-up – Dog lick charges
The Exploited: Human trafficking in Tayside and Fife exposed