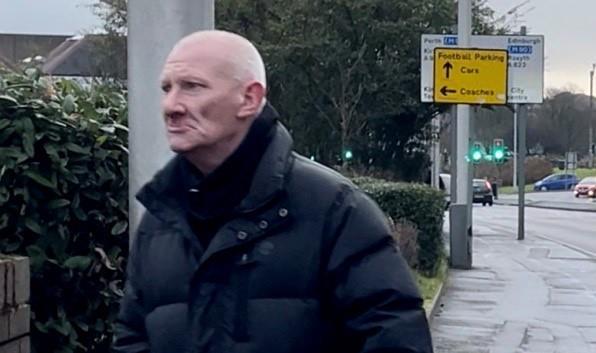 A dog owner whose pets ripped apart two cats has been ordered to hand his last remaining animal to a rehoming charity.
David Pearson will have to hand the Staffordshire bull terrier, named Prada, to either the Dog's Trust or the SSPCA.
It comes after he admitted allowing the dog, plus two others he owned at the time, to be off their leads and out of control.
A sheriff declined to issue a death sentence on the dog, providing it is put into the care of a "responsible person".
Cats mauled to death
Fiscal depute Catherine Stevenson told Dunfermline Sheriff Court Pearson had tried to walk away from the scene, despite being confronted by the owner of the cats.
She said: "At about 4pm a witness left his home address and saw two black Staffordshire bull terriers attacking his neighbour's cat.
"He went and banged on Mr Brown's door and ran to help the distressed cat by chasing the dogs but by then it was too late.
"Mr Brown exited his home and saw his black and white cat lying dead on the grass."
She said Pearson, 57, was standing at the bottom of the road while this happened.
"He was shouting for the dogs but no attempt was made to get them under control.
"The witnesses saw a third dog attacking Mr Brown's other cat.
"The accused did nothing apart from shout on the dogs.
"The witnesses asked him to stop but after the dogs returned, he walked off."
Both cats died.
Doesn't 'equate dogs to cats'
Solicitor Alan Davie said since the incident one dog had been put down and another had been rehomed, leaving is client with just one.
He said Pearson had not initially recognised how much distress Mr Brown would have gone through over the death of his cats.
He said: "He's very much a dog lover.
"He finds it difficult to equate cats to dogs and doesn't fully appreciate the loss the owner would feel.
"If it's couched in terms of loss of a dog he does understand that.
"He explains that he thought he was in an area with no other animals about and let them (the dogs) off the lead.
"He should not have done so and recognises that.
"It wasn't his intention to set the dogs on the cats but he was reckless in letting them off."
Dog to be rehomed
Pearson, of Haig Crescent, Dunfermline, admitted allowing his three dogs to cause danger or annoyance to Richard Brown by allowing them to roam untethered and to maul and kill Mr Brown's cats and failing to keep them under control.
Sheriff Charles Macnair said he was unable to impose a ban on keeping animals as Pearson was charged under the Civic Government (Scotland) Act, rather than the Dangerous Dogs Act.
However, he insisted the remaining dog could no longer stay in Pearson's care.
He said: "It's your obligation to keep these dogs under control and your attitude shows you don't show any regret or remorse at all for the damage they did."
He ordered that the remaining dog be rehomed and that Pearson pay £500 compensation to Mr Brown.
He also fined him £360.