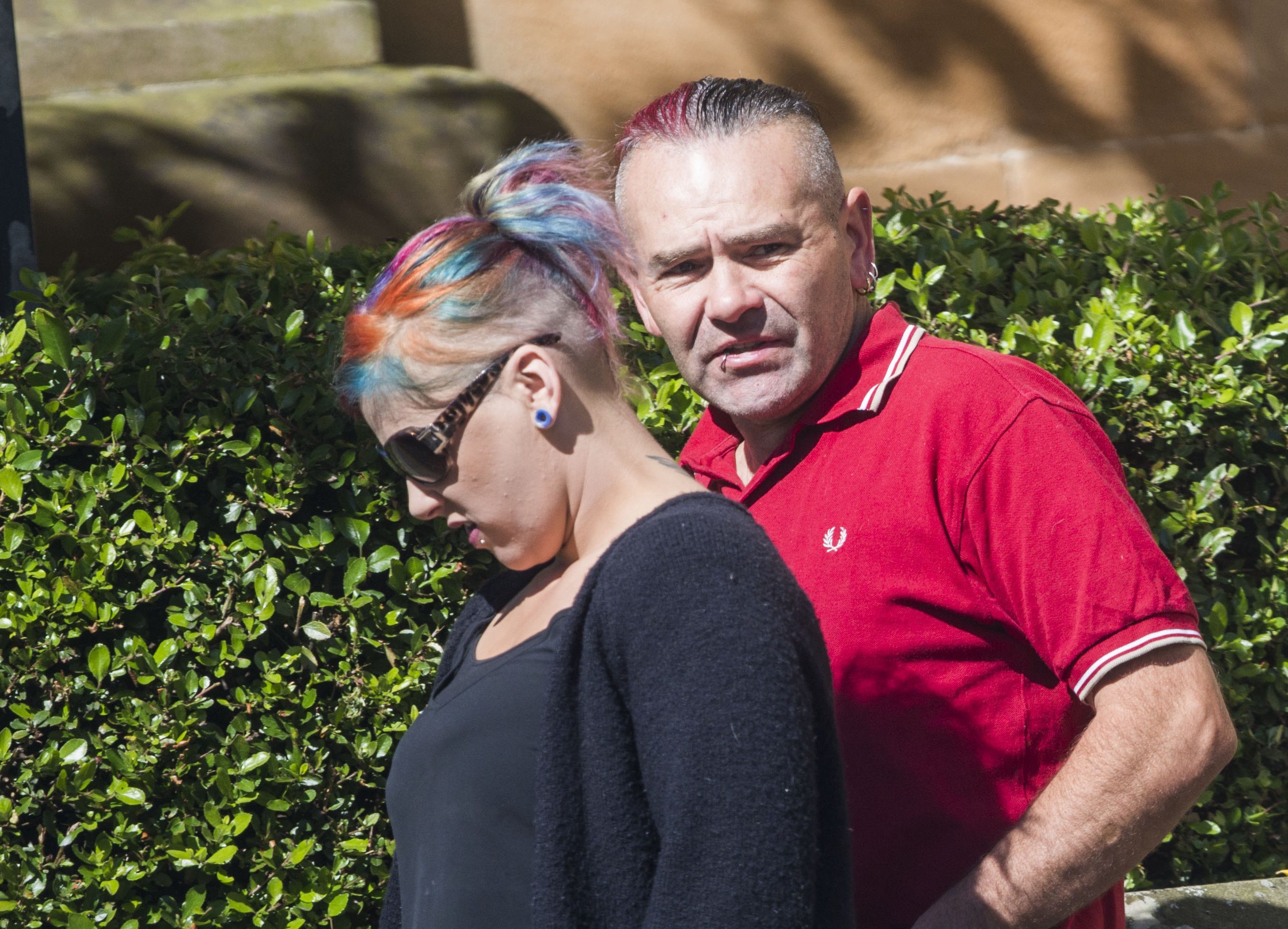 A man who simulated sex with his girlfriend on a nightclub dance floor has been fined £270 at Dundee Sheriff Court.
Trevor Adams was at Dundee's Beat Generator club with girlfriend Sarah McWilliams watching a band.
While the music played drunken Adams lay down on the dance floor in the middle of the crowd, before he hauled Miss McWilliams down on top of him and "rubbed her against him to simulate sex" in front of shocked clubbers who reported him to management.
Cops traced Adams a week later – and he had no memory of the incident.
His lawyer told a court: "This has been a significant embarrassment to him – every time Strictly was on TV his friends would speak about him and the way he dances."
Fiscal depute Sue Ruta told Dundee Sheriff Court: "Both the accused and Miss McWilliams were heavily under the influence of alcohol.
"The club was quite busy with a band playing.
"People who had gone to watch the band were drawn to notice the accused.
"He had been dancing very closely with his girlfriend.
"He then lay on his back, pulled her on top of him, rubbed himself against her and simulated sexual intercourse.
"Complaints were made regarding his behaviour and following police enquiry he was traced and spoken to but couldn't remember anything."
Adams, 43, of Dunsinane Drive, Perth, pleaded guilty to a charge of public indecency committed on March 4 on summary complaint.
McWilliams, 34, of West Huntingtowner, Perth, had her not guilty plea to the same charge accepted by the Crown.
Defence solicitor David Holmes said: "It would be my submission that this was a function of him being extremely drunk.
"He has a keen interest in music – punk – and goes to events three or four times a month.
"This particular night wasn't the sort of music he is in to, his girlfriend wanted to see the band.
"He took rather a lot of drink to enjoy the action.
"He didn't know what he was doing and couldn't remember any of it until his girlfriend told him."
Sheriff Lorna Drummond QC fined Adams £270.
She said: "This is clearly an offence of public indecency and there were complaints made.
"You are clearly embarrassed and have apologised."