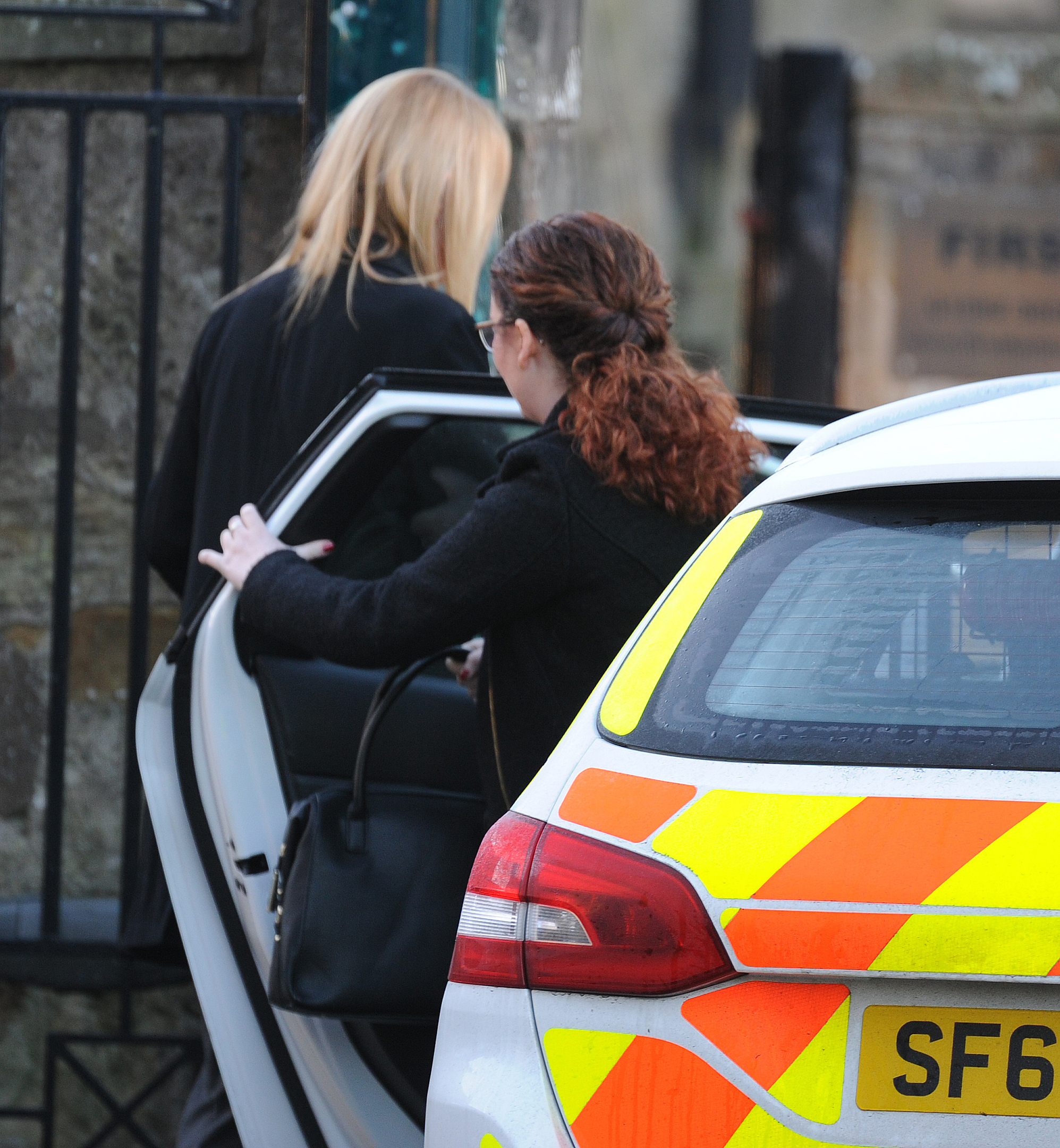 A Fife policewoman who admitted using a known criminal to further her own career has been cleared of charges under the Data Protection Act.
Nicole Short, 30, was found not guilty of accessing crime files and intelligence database entries relating to Dale Innes and his brother Matthew Innes while on duty at Glenrothes Police Station.
The police constable's trial had been repeatedly delayed due to injuries she sustained in the incident which led to the death of Sheku Bayoh in Kirkcaldy in May 2015.
Ms Short had been due to stand trial in early 2015 but was said to have sustained "significant injuries" and following psychological and neurological assessments there were doubts the hearing would ever go ahead.
As the trial got underway on Thursday, the court heard that in October 2012, an intelligence briefing issued by the former Fife Constabulary referred to Matthew Innes and a notorious local drug dealer.
Ms Short told defence QC Shelagh McCall her ambition was to become a detective constable and as part of a performance review she was tasked with gathering intelligence on a "level one" drug dealer.
She said she met former school friend Dale Innes on three occasions after they began chatting online.
She said they were not "dates" but attempts to get close to him to build a case against his brother. She said: "Quite simply I would have done anything for my job."
Depute Fiscal Mr Kapadia asked her: "Is it fair to say you were using Dale Innes to further your own career?"
She replied: "I suppose so."
The intelligence briefing had mentioned an unknown male associated with Matthew Innes.
Ms Short said: "The only thing I was focused on was finding out who this unknown male was."
The depute fiscal suggested Short had gone "under cover".
She answered: "Dale knew I was a police officer. He knew my name, my family. Sorry, I'm going to disagree with you there."
Mr Kapadia asked why she did not pass intelligence about the man or details about the make and model of his car to police.
Ms Short said she did not have the chance because she was suspended over the data protection matter and was "completely cut off".
Sheriff Jamie Gilchrist QC found Short not guilty of the charge.
Mr Bayoh died after being arrested and restrained by police officers.
The case is currently being investigated by police watchdog, the Police Investigations & Review Commissioner (PIRC).
Police Federation bosses say Short suffered "significant" injuries during the incident that led to the 31-year-old's death.
She remains on sick leave.