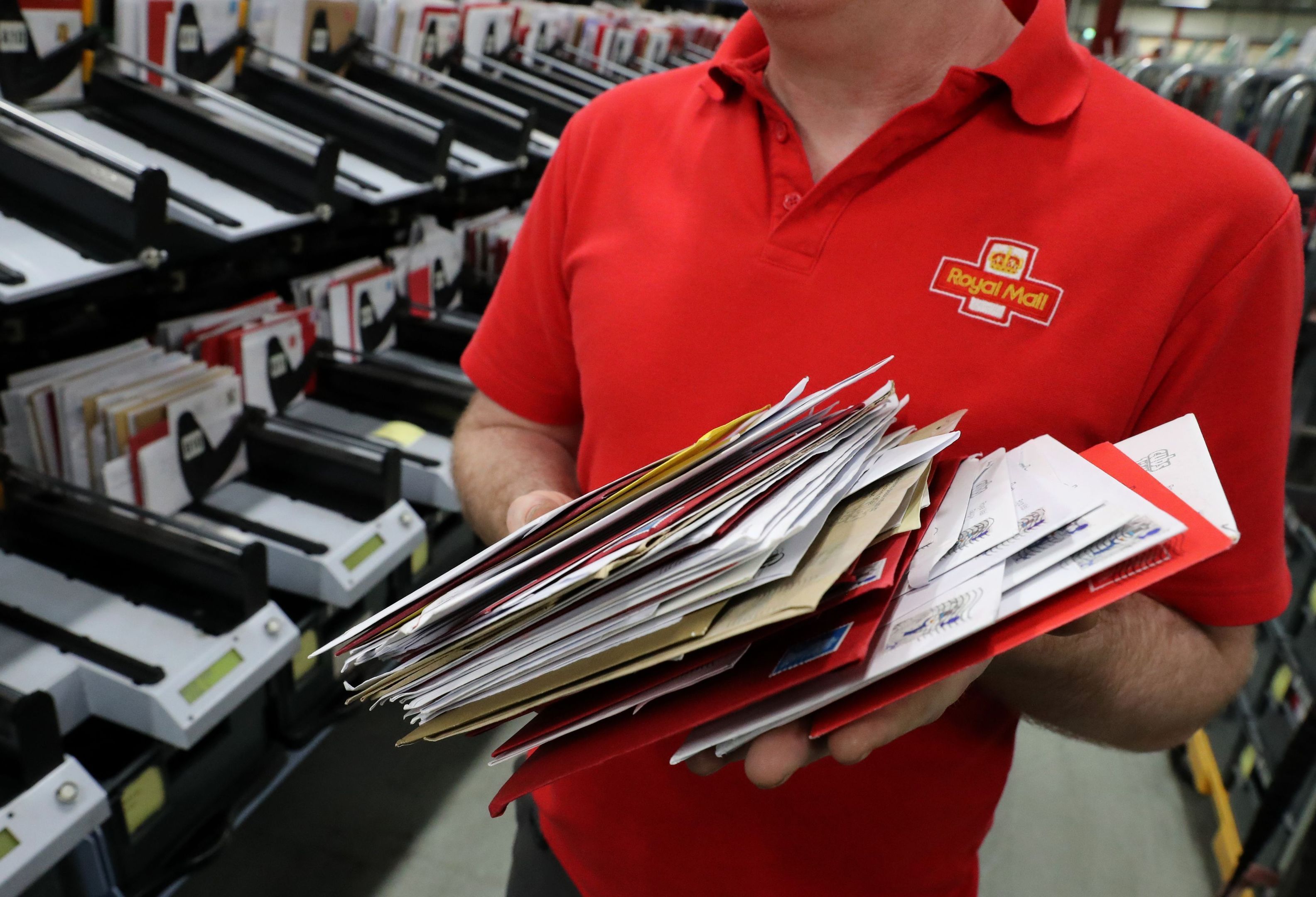 A pilfering postie who stole mail in an attempt to pay off his debts has narrowly avoided jail.
Paul Heaney has been ordered to complete 200 hours of unpaid work after he admitted stealing gift cards and letters from Royal Mail's Dundee West delivery office between 2014 and 2016.
Sentencing him, Sheriff Hughes said he had come "so, so close" to a prison sentence.
He added: "This is a matter of the utmost seriousness.
"Very reluctantly I'm not going to jail you but you must be aware that you were so, so close to facing a custodial sentence."
Heaney, who was sacked following an internal investigation by Royal Mail, said he had committed the thefts to help his family's financial situation.
He pleaded guilty by letter at Dundee Sheriff Court.
The 38-year-old admitted stealing a quantity of cards between August 1 2014 and March 31 2015, as well as 
intentionally delaying or opening 89 packets between August 15 and 28 in 2014.
He also admitted stealing a quantity of gift cards between August 1 2014 and October 19 2016, in addition to three packets on October 19 2016.
Bosses at the sorting office received an anonymous tip off about Heaney's behaviour in June 2016.
Items described as "mis-sort" greeting cards were later found in his pouch.
Fiscal depute Joanne Smith said: "An investigation manager arranged a mis-sort greetings card test.
"Observations were carried out on the accused's conduct. Extensive searches were carried out but no trace was found of the test cards.
"The accused was approached upon his return to the office. He admitted to 
opening the mail and taking the money.
"He said he had been going through financial problems and said after the death of his father, his mother had lost a substantial amount of money on bingo."
Heaney's home address in Gillburn Road, Dundee, was searched and a number of items were recovered.
He said he had stolen around £80 from the packets.
The mail, recovered from Heaney's shed, was forwarded on to its intended recipients along with apologies from Royal Mail.
After Heaney was sacked, Royal Mail said it had a "zero tolerance" approach to dishonesty.
Heaney was sentenced to 200 hours of community work and was given a restriction of liberty order for four months, meaning he has to stay at his home address between 7pm and 7am.