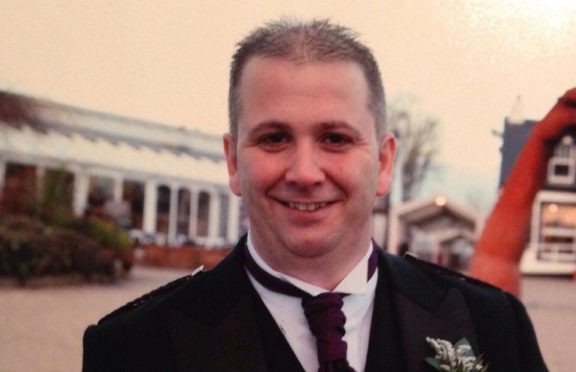 A married man who groped a teenage boy at a Steps concert in Dundee has been placed under supervision for six months as part of a community payback order.
David Buick pleaded guilty to sexually assaulting the 16-year-old, who cannot be named for legal reasons, at the Slessor Gardens gig on June 22.
After a glitch at the initial sentencing hearing on Tuesday morning, Buick was finally sentenced when his case was recalled in the afternoon.
A criminal justice and social work report due to be presented to the court was initially missing, meaning there was a possibility of having to delay the conclusion of the case.
However, it was located later in the afternoon.
A report from the Tay Project, an organisation responsible for the delivery of sex offender tratment programmes, was also presented to Sheriff Rafferty.
Buick, 47, had attended the concert with his husband and the couple were in the crowd dancing on the day in question.
Both were said to have been "visibly under the influence of alcohol".
At an earlier hearing, fiscal depute Joanne Smith told the court: "The accused said to the complainer, referring to his husband, 'He's a big ****, isn't he?'.
"He then asked the complainer, 'Are you a ****?'.
The teenager replied that he was not gay and moved away from Buick.
Ms Smith added: "The accused then repeated his earlier remark about his husband.
"The accused then moved behind the complainer, wrapped his arm around his stomach, over the clothing, and at that time the complainer moved the accused's hands away from him.
"The accused then said, 'Stop it. You like it, you big ****'."
The boy then felt Buick grope him, the court heard.
At that point, the teenager's friends saw what was happening and pulled him away.
Buick's behaviour was reported to security and he was escorted away to speak to police officers.
Buick, of Glebe Crescent, in Alyth, admitted that on June 22 at Slessor Gardens, he sexually assaulted the teenager.