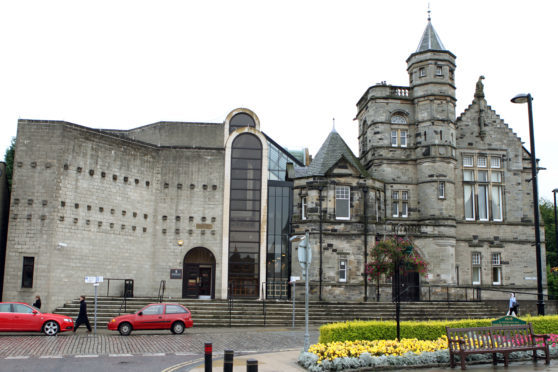 A paedophile who carried out a sex act on a public bus while on his way home from a programme designed to stop offending has been jailed for six months.
Dale Henderson was sentenced at Kirkcaldy Sheriff Court yesterday after admitting putting his hands down his trousers in front of two 15-year-old girls on May 22.
The 28-year-old had been coming home from the Moving Forward Making Changes treatment programme for sex offenders when the incident took place between Kirkcaldy and Leven Bus Station.
He was previously jailed for 10 months in April last year after exposing himself to two 11-year-old girls while working as a store assistant in Windygates.
Henderson had also been convicted after being found in possession of child abuse images, for which he was given probation.
Defence solicitor David Bell asked the court not to jail Henderson as his client believed the final stage of the group work programme would properly address his sexual offending.
But the pervert, of William Street in East Wemyss, was branded a "danger to the public" by Sheriff Grant McCulloch who also ordered him to sign the sex offenders register for the next ten years.
Sheriff McCulloch said: "There is a significant issue which needs to be addressed and that is that you keep offending and doing so by offending of a sexual nature in the presence of young female children.
"This particular offence took place on a bus when they were sitting across from you. They were clearly there so you cannot pretend that they weren't.
"You have only recently begun to understand the effect your behaviour may have on them.
"The public needs to be protected from this sort of behaviour – it's shameful, degrading, embarrassing and frightening.
"This offence was also committed whilst you have been attending the Moving Forward Making Changes programme and having been released and recalled in respect of your previous prison sentence which makes it a lot worse in my view.
"Any sexual offender who gets treatment is likely to find that their propensity for committing the crime reduces but there has to be a requirement for public protection.
"Had this been a first offence, I would have placed you on a community payback order but you've already been on a three year order which came to an early end due to your previous custodial sentence.
"I have a public duty to do and I must do so when I consider that you are and will remain to be a danger to the public."
Liam Kerr, Scottish Conservative shadow justice secretary, branded Henderson's offending "an extraordinary failure of our soft-touch justice system".
However, a Scottish Government spokesperson said: "Sentencing is a matter for the courts. The rules governing registered sex offenders are more stringent than they have ever been."