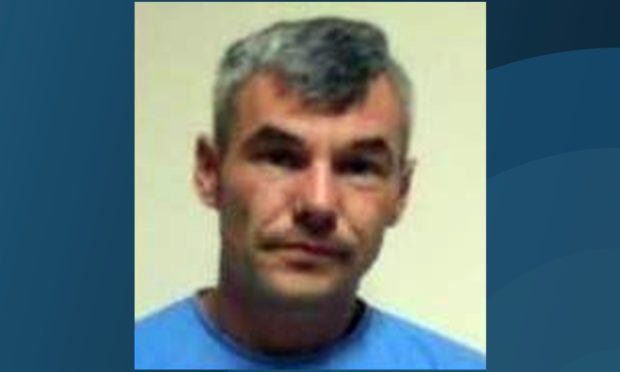 A sexual "predator" who was convicted of abusing young girls in Fife and Edinburgh over a decade has been sentenced to an extended sentence of 12 years.
At the High Court in Glasgow, Wayne Elliot, 37, was told he will spend eight years in prison for his crimes which will be followed by an extension period of four years on licence.
Elliot previously pled guilty to charges of rape, lews and libidinous practices and sexual assault against four children between October 2007 and September 2018.
The offences took place at addresses in central and north east Fife, and Edinburgh, and the victims in the cases were aged between six and 16 during the time of the abuse.
In sentencing, Lord Arthurson said the six charges in total represented a "catalogue of appalling sexual offending" by Elliot, noting that he had been in a "position of significant trust" in relation to all four children involved.
"This offending, committed by you over a period of some 11 years, involved the carefully planned, sustained and escalating sexual abuse of children who were as young as six or seven years of age," he told Elliot.
"In my view, the author of the criminal justice social work report and risk assessment which has been prepared for today's sentencing hearing has correctly characterised the crimes on this indictment as an entrenched pattern of offending of a predatory nature on your part.
"I have taken the opportunity to read with care the victim impact statements of the complainers and it is plain that, putting matters generally but bluntly, you have left a potentially lifelong legacy of betrayal and trauma for your victims to live with, and, it is yet to be hoped, in time overcome.
"The background report upon you records that stringent conditions will require to be put in place in due course to ensure that your risk can be managed in the community following any future release from the very substantial custodial sentence which must attach to sexual offending of this gravity.
"You have admitted a sexual attraction to younger females, and further admitted that your offending in this case was of an escalating nature."
Lord Arthurson said Elliot had a history of polydrug misuse and a history of previous offending, also pointing out that social workers had suggested it "very likely" that he could reoffend in a similar manner.
"On the basis of the agreed facts in your case, together with the terms of the said background report and risk assessment, I must state that I am gravely concerned by the risk which you present to the public, and in particular to female children," the judge continued.
"I have concluded that you present a high risk of harm from which it is necessary to protect the public, and it is my view that the normal period of licence would not be sufficient to protect the public from the risk which you would present on your release from the custodial part of any sentence."
Elliot became subject of an investigation by Fife's Public Protection unit in September 2018 when the victims all came forward to report the sexual abuse.
In addition to his custodial sentence, Elliot will now become subject to the notification requirements of the Sexual Offences Act 2003 for an indefinite period.