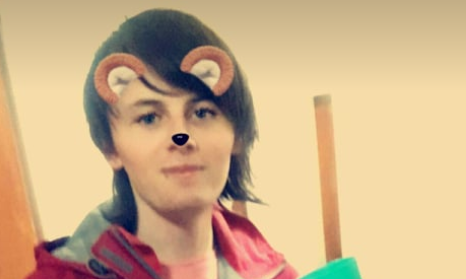 A sex offender who targeted two young children in supermarket toilets has been warned she may be jailed again to protect the public.
Katie Dolatowski, 18, has repeatedly breached the terms of her strict community payback order which was imposed as an alternative to custody.
Sheriff James Williamson said she was putting herself and others in danger.
Dolatowski was placed on the order after admitting sexually assaulting a girl in the toilets of Morrisons, in Kirkcaldy, in March last  year.
Weeks earlier she had filmed another girl on a toilet in the Asda Halbeath store.
Dolatowski, who is electronically tagged, was placed on remand until she was sentenced in January.
Her order banned her from contact with children and was later amended to ban her from deleting her online history.
At Kirkcaldy Sheriff Court on Tuesday, Sheriff Williamson said internet searches which Dolatowski had conducted were detailed in a report by social workers.
However, he chose not to read them out, saying they were "alarming to say the least".
He said he had told her when he sentenced her of the consequences of failing to comply with the requirements of the order.
He warned her: "If, when you come back here in four weeks, you are still searching for material that has been described in this report and you are still engaging in other practices you will find yourself back in custody, simply because that's the only way we can protect the public."
Solicitor Alan Davies said Dolatowski was a "complicated individual".
The girls targeted by Dolatowski were aged 10 and 12 at the time of the offences.
One of them was forced back into a cubicle and ordered to take her trousers off, but fought back and ran away.
The other saw a mobile phone being held over the partition wall as she sat on the toilet with her trousers down.
Dolatowski is to return to court on May 8.