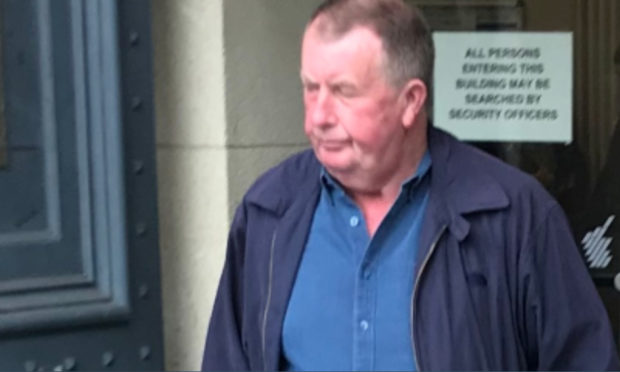 A man who raked in thousands of pounds by subletting Dundee flats to migrant sex workers has been jailed.
Angus Binnie rented out three homes in the Hilltown and Ladywell areas at up to £600 per week, knowing the properties were going to be used for prostitution.
His scheme was discovered when police raided the flats and the women openly admitted their activities.
The court heard Binnie became romantically involved with one of the women, who had been trafficked into England and forced to work as a prostitute before eventually fleeing her captors.
She was then said to have continued to offer sex services voluntarily in Dundee, where she met 62-year-old Binnie.
Defence solicitor Kris Gilmartin said: "She was trafficked into this country for the purposes of working in prostitution and at that point she she did not consent in any form.
"She then chose to remain in that line of work, having had the opportunity to leave that kind of work, and no longer being under the control of the people who trafficked her.
"Mr Binnie embarked on a personal relationship with her. She returned to England and he remained in regular contact with her.
"When she is in difficulty he travels to England to pick her up and takes her to his own address. She stayed with him for a number of months."
The other five women were involved in sex work of their own accord from the start, Dundee Sheriff Court was told.
Mr Gilmartin added: "The behaviour of Mr Binnie is not indicative of someone who has callously and cold-heartedly tried to benefit from people involved in prostitution.
"He has fallen into it. He sub-let the properties but was not involved in human trafficking, arranging clients or taking a percentage of the earnings.
"He has been vilified. Friends and family have distanced themselves from him."
Binnie, of Dens Road, pled guilty to knowingly permitting premises where he was a tenant, at Mid Road, Stirling Street and Weaver's Loan, to be used as a brothel for habitual prostitution between March 20 2017 and April 24 2018.
Sheriff Alastair Carmichael jailed Binnie for 12 months, telling him: "I see no alternative due to the lengthy period of time, the number of addresses and the number of women involved.
"This was not a casual undertaking on your part."