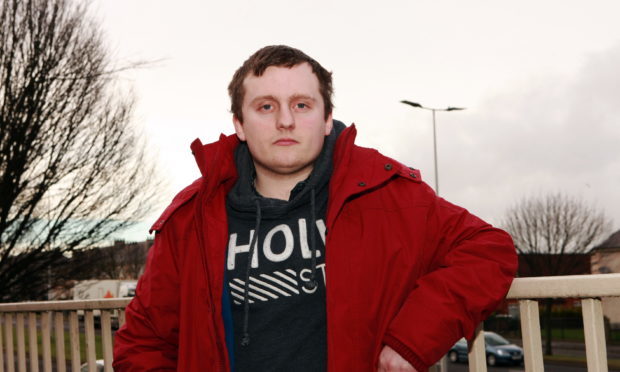 A prisoner who tried to set up a jail network with Scotland's worst paedophiles is considered so dangerous he may be kept behind bars forever.
Social workers who spoke to sextortion blackmailer Reece Scobie have warned a sheriff that he should consider imposing a lifelong restriction order upon him.
Sheriff William Wood deferred sentence on Scobie at Perth Sheriff Court yesterday after being given the dire warning about the danger he poses to the public if he is released from prison.
Sheriff Wood said: "There is concern raised that his condition may be such that special safeguards may be needed in place for his eventual release.
"Evidence of an issue has been raised by a senior social worker, which has brought to light the possibility of a lifelong restriction order.
"A lifelong restriction order is a matter for the High Court. I am obliged to have that explored further with a view to assessing the risk you pose to the community."
If an order is imposed, Scobie, 25, could be kept behind bars indefinitely if he is not subsequently deemed safe to release back into the community.
If he is later released, it would be with strict lifelong supervision conditions.
The convicted paedophile was caught in prison promising to help a notorious sex offender carry out his sick child rape and murder fantasy.
He wrote to vile fantasist Sean McCuaig and fellow paedophile Glen Wilson in a bid to enlist them into a jail-based paedophile ring.
Scobie targeted the other high-profile inmates at Perth Prison after reading about their horrific crimes in newspapers and offered to help them commit further sexual offences.
Scobie, formerly of Monorgan Close, Inchture, is currently serving three years, with a further two-year extended sentence, for blackmailing three victims by threatening to publish naked pictures of them on social media sites after meeting them on the gay dating site Grindr.