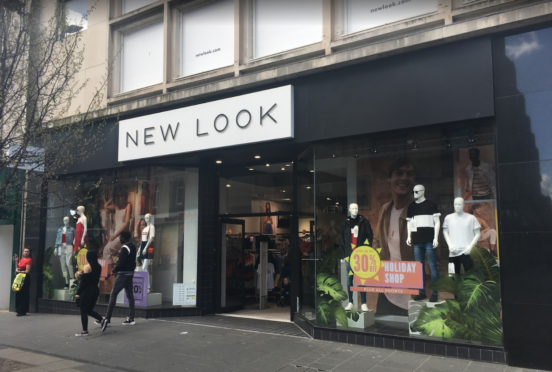 A shop worker who cheated her bosses out of hundreds of pounds in a fraudulent gift card scheme was caught after she used her employee discount on her purchases.
Jessamine Bardwell obtained fraudulent refunds on clothing she had not bought and put the money onto gift cards.
She then used the cards to buy items from the company, while applying her own staff discount.
The spree, at Perth's New Look store, lasted for three months before senior managers uncovered the scheme.
Depute fiscal Bill Kermode told Perth Sheriff Court bosses were alerted to potential fraudulent activity in July 2018.
"Gift cards were used to purchase items from New Look and a staff discount with the accused's unique employee number was used," he said.
"This led the witnesses to believe the accused was returning items for monetary value. It was suspected that she was applying staff discount to her purchases."
He said investigations were carried out and at 9am on October 2 Bardwell was taken to a private room and quizzed on the transactions.
"She made a full and frank admission to using the items (for returns) and loading the value onto gift cards to purchase items," said Mr Kermode.
"She stated she had been doing it for about three months."
He added that when interviewed by police, the 20-year-old told them: "It's all true".
Solicitor Linda Clark said the store had recouped the full amount of £584.62 from Bardwell's final pay packet.
She said: "She is ashamed and contrite about her involvement in this. She cooperated with her employers and the police."
Sheriff Keith O'Mahony told Bardwell she had effectively ruined her life.
He said: "What you have done was stupid and was a breach of trust, and has clearly affected your life and will continue to affect you for the rest of your life."
Bardwell, of Cornhill Way, Perth, admitted carrying out the fraudulent scheme at Perth's New Look store between July 28 and September 27 last year.
She was ordered to carry out 180 hours of unpaid work.