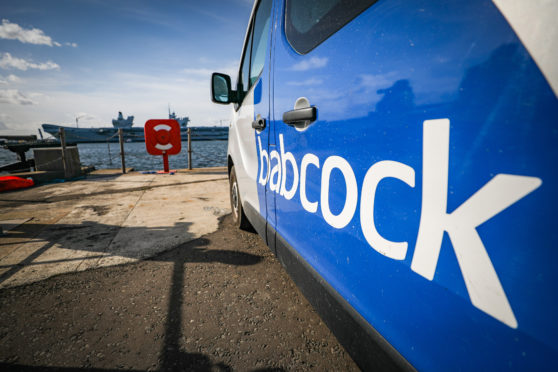 The Ministry of Defence has confirmed the Royal Navy's new Type 31 frigates will be built by Babcock at its Rosyth dockyard, safeguarding hundreds of Fife jobs.
The £1.25 billion contract will secure around 2,500 jobs across the UK and could see a multi-million investment in the Fife docks.
The deal will also protect hundreds of jobs at Rosyth, which has suffered a series of job cuts in recent years as work on the aircraft carriers HMS Queen Elizabeth and HMS Prince of Wales ended last year.
Babcock was named as the MoD's preferred bidder in September and the company issued a trading update yesterday confirming the contract has now been formally agreed.
It  said: "Babcock, the aerospace and defence company, has been awarded a contract by the UK Ministry of Defence to deliver its newest fleet of warships.
"The Type 31 general-purpose frigate programme will provide the UK with a fleet of five ships, at an average production cost of £250 million per ship.
"Babcock's Arrowhead 140 is a capable, adaptable and technology-enabled global frigate with a proven design and build strategy.
"The frigates will be assembled at Babcock's Rosyth facility, and involve supply chains throughout the UK, in line with the UK's shipbuilding strategy."
GMB Scotland said the deal could secure jobs at Rosyth for a decade.
Each frigate will cost £250 million and work is set to begin on the vessels immediately, with the first ship delivered in four years' time.
The Type 31 is a smaller, cheaper frigate than the Type 26 warships currently being built on the Clyde, leading some to brand the ships "Lidl Frigates".
The eight warships will cost around £1 billion each to build, four times the price of the new frigates, which are based on frigates used by the Danish Navy.
Babcock's consortium  includes Thales and BMT, as well as Ferguson Marine, based in Port Glasgow, and Harland and Wolff in Belfast.