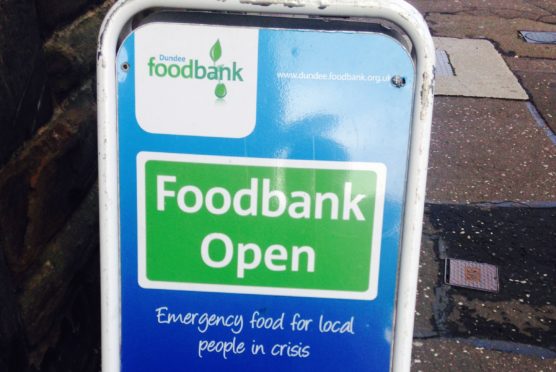 Thousands of emergency food parcels were handed out in Dundee this year, according to the latest Trussell Trust figures.
Just in the period between April 1 and September 30, there were 6,453 three-day emergency food supplies provided to people in crisis by food banks, including 2,204 provided for children.
The statistics released show April to September 2019 to be the busiest half-year period for food banks in the Trussell Trust's network since the charity opened.
The main reasons cited for people needing emergency food in Scotland are low benefit income (38%), and delays (19%) or changes (17%) to benefits being paid.
Shona Robison, MSP for Dundee City East said: "The SNP has strongly opposed the benefits freeze, the two child cap and the disastrous roll out of Universal Credit but these callous  welfare cuts have pushed more and more Scots into poverty.
"This increased reliance on food banks in Dundee is the most damning indictment of the UK Government's approach to our society's most vulnerable people.
"Food bank organisers and volunteers are dedicated and compassionate individuals but, let's be clear, they should not be needed.
"It is unacceptable that food bank provision has become commonplace."